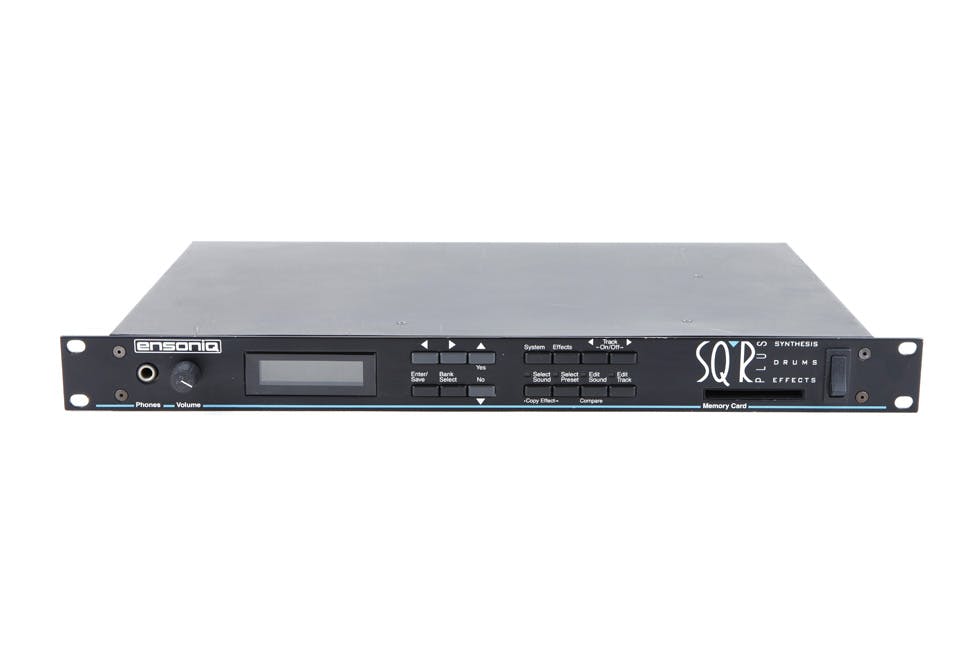 The Ensoniq SQ-R is part of the lower-cost line of SQ products by the company that also included the SQ-1, and SQ-2. The SQ-R is basically a rack mounted version of the SQ-1 keyboard and it does not include keys or a sequencer. Ensoniq created two versions of this synth, the first is the normal SQ-R that has 24 voices, and then a "Plus" version that has 32 voices. Although it lacks a keyboard, it does support Ensoniq's "Smart Transmit" function, which means you can connect a keyboard to it and it becomes an eight zone controller. Even if you use a MIDI keyboard that lacks multi-channel capabilities on its own, the SQ-R will provide independent control over volume, key range, MIDI channel, program change remapping, transpose, as well as sustain pedal on/off.

For storage the SQ-R uses memory cards, but you can also save your to any MIDI device that has this capability. On the rear panel of the SQ-R you will find the MIDI In, Out, and Thru connections as well as a jack where you can connect the optional Ensoniq Model CVP-1 Control Voltage Foot Pedal. Next to that is the right and left mono output jacks. Everything that you can do with the SQ-R is accessed directly from the front panel. It features a 32 character LCD display as well as numerous buttons. The SQ-R can operate in four different modes, namely Sound Select Mode, Sound Edit Mode, Preset Select Mode, and Track Editor Mode. The parameters for each of these are displayed on the LCD screen and you can use the left or right arrow buttons to navigate screens with multiple parameters.

When it comes to the synthesizer section of the SQ-R, you have access to 100 high fidelity sounds that are stored in Read Only Memory. You can also store up to 80 additional slots in the internal memory of the SQ-R if you want to create and edit your own sounds. Furthermore, the SQ-R supports both RAM and ROM cards that can add an additional 160 sounds. The SQ-R uses three digital oscillators for creating sounds and these make use of more than a hundred sampled acoustic and synthetic waves. In addition, it also supports Ensoniq's Transwaves for some unique sounds that are hard to replicate with other hardware. Finally, the SQ-R has an on-board digital effects processor that can be used to make your sounds even more interesting.

The SQ-R is far from perfect, but if you are a fan of Ensoniq and don't mind the display, which can be a bit hard to work with, then it can still deliver some interesting sounds.
Demos & Media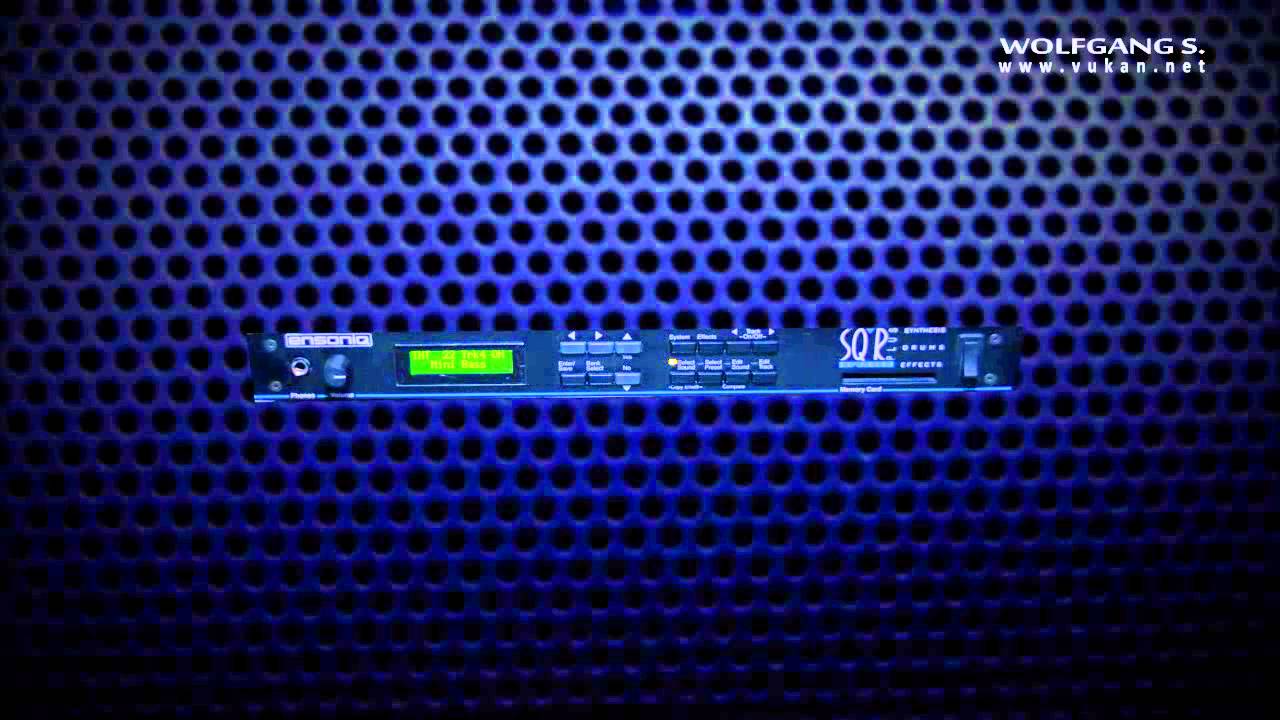 Ensoniq SQ-R Plus (SQ-1/SQ-2) - 80 User Presets Demo
Specifications
Waveforms -
Wave Table with 9 Transwaves
External Storage -
MIDI In/Out/Thru
Effects -
reverb, chorusing, flanging, distortion, delay, compression, wah
Memory -
80 Patches RAM, 100 Patches ROM, Up to 160 more sound with optional RAM or ROM cards