This vintage analogue synth module offers a good selection of the classic 80's keyboards sounds in a small and affordable box. Most presets sound very similar to the Roland Juno 106, others remind of the Korg Poly800.
24 preset programs are grouped in 3 banks, 2 visible and one hidden. Following the 80's trend, these programs are labeled with classical names (strings, brass, cello, flute), although in today's terms these are pure synth leads, pads, pianos and basses and don't resemble any acoustic instruments.
The synth engine offers two oscillator modes: 8-voice polyphonic and unison monophonic; a rich, fat analogue filter and a classic Roland/Boss stereo chorus, similar to the JX-8p.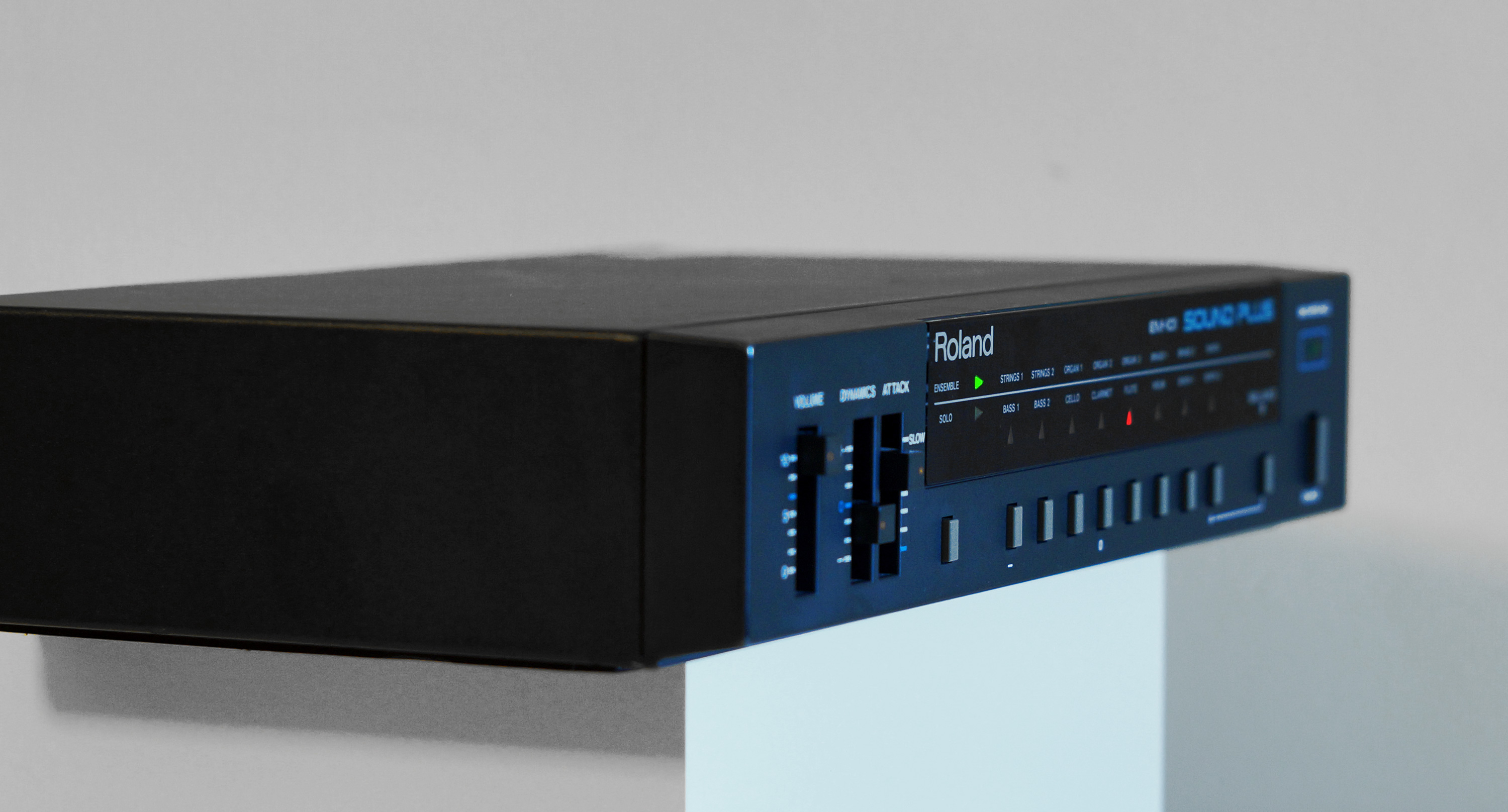 The presets are:
Poly (ensemble): Strings 1 and 2, Organs 1, 2 and 3, Brass 1 and 2, Polysynth;
Mono (solo): Bass 1 and 2, Cello, Clarinet, Flute, Violin, Monosynth 1 and 2;
Hidden Bank: 8 unnamed programs that could be described as analogue piano, rhodes, bells, harpsichord and clavinet.
The first 2 banks can be accessed from the front panel or using Program Change MIDI messages, the third bank can be reached if you press "brilliance" button on power-up.
Controllers:
1. "Brilliance" controls the low-pass filter cutoff in 8 steps
2. "Attack" controls volume envelope attack time
3. "Dynamics" controls how note velocity affects the volume and the filter cutoff and can be reversed (softer notes make louder and brighter tone).
MIDI:
The EM101 receives MIDI on channels from 1 to 8. It does not support MIDI Control Change, Pitch Bend, Pressure or SysEx messages, so the best way to modulate the filter cutoff is via velocity change in the highest or lowest dynamics mode.
A dual-voice mode can be achieved by using the "split" function.
Other functions:
Volume control, Power Button, MIDI message display, oscillator fine tuning, output level selector.
Inputs and outputs:
Stereo output, mono mix input (for mixing with another synth), Midi In & Thru.
The demo song was made exclusively with Roland EM-101 and recorded track-by-track. I did not use any affects other than simple delay line.
Demos & Media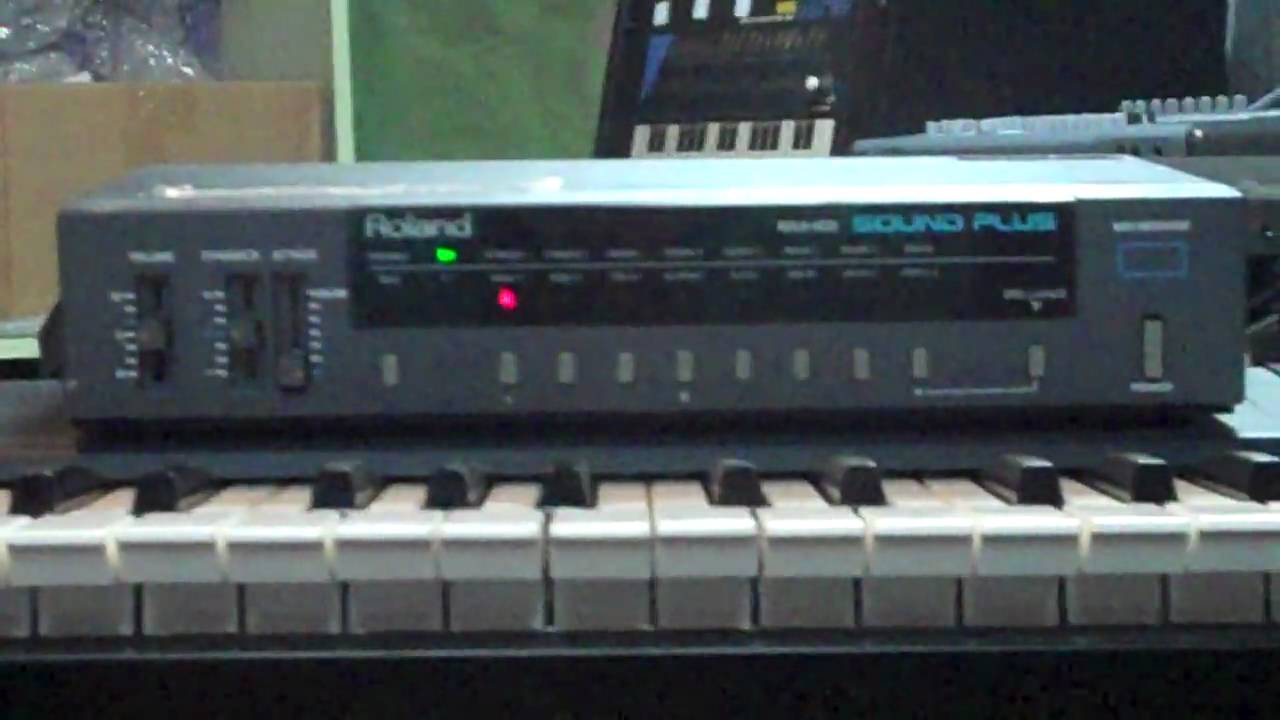 Roland EM-101 SoundPlus Analog Midi String Machine
Audio Clip 1
Resources
Review written by: Paul K | TRANZISTA music production services