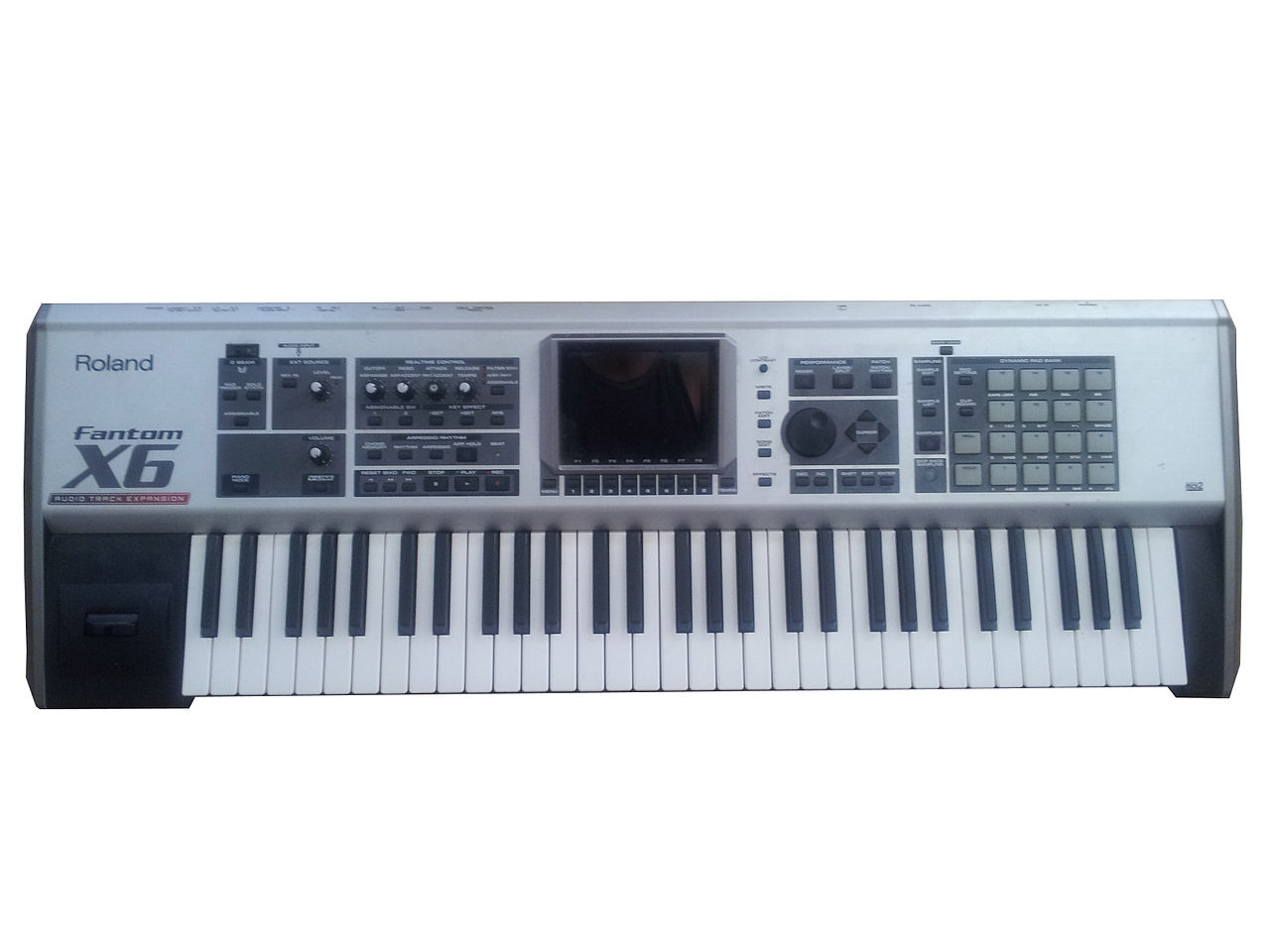 The Roland Fantom series started with a bit of an uphill battle when it was first released as it lacked features, such as user sampling, compared to Korg, Yamaha and other brands. Roland quickly rectified this situation with the Fantom S in 2003, before making further improvements to the workstation and releasing it as the Roland Fantom X in 2004.

The Roland Fantom is available in X6, X7, as well as X8 variations, with 61, 76, and 88 key keyboards respectively. A rack version called the Fantom XR,was also made, although it has a few hardware changes compared to the keyboard models. However, apart from the different number of notes, all three the Fantom X keyboard versions are nearly identical. The only difference is that the 61- and 76-key versions have velocity and aftertouch, while the 88-key version has a fully weighted piano keyboard. Roland did release a new model of the Fantom X in 2005, called the Fantom-Xa. Although similar to the other versions, it had a 61-key keyboard without aftertouch and featured a smaller screen.

The Fantom X comes with 128 MB of internal waveform memory, which is double what its predecessors, the Fantom-S series, had to offer. It also features a large, color LCD, which makes it one of the first ever synthesizers to do so. In addition to being a synthesizer, the Fantom X is also a full-fledged sampler that sports 32 MB of sampling memory as standard. This can be expanded to as much as 544 MB with the use of expansion DIMM modules if needed. In addition, the Fantom X has a built in high-resolution 16-track sequencer. Making use of it is very easy thanks to the large LCD as it allows you to edit your track data graphically. The Fantom X is no slouch when it comes to effects as it has 78 different multi-effects, along with chorus and reverb.

On the front panel of the Fantom X you will find the D Beam, which can be switched on or off. This feature enables users to apply a variety of effects to their sounds by simply moving their hand. The Fantom X allows you to assign parameters and functions to D Beam or to use it as a pad trigger. The front panel also features the realtime control knobs, sequencer buttons, LCD display and more. On the back you will find the power on switch, AC inlet, control pedal jack, hold pedal jack, MIDI connectors, Digital in/out connectors, USB connector and phones jack. The PC Card slot, as well as input and output jacks are also on the back of the Fantom X.

Overall, the Roland Fantom X was an incredible synthesizer for its time and the large color screen really made a big difference. Thanks to Roland doubling the polyphony, it was also a worthy upgrade to their Fantom S line.
Demos & Media
Roland Fantom X7 Sound Demo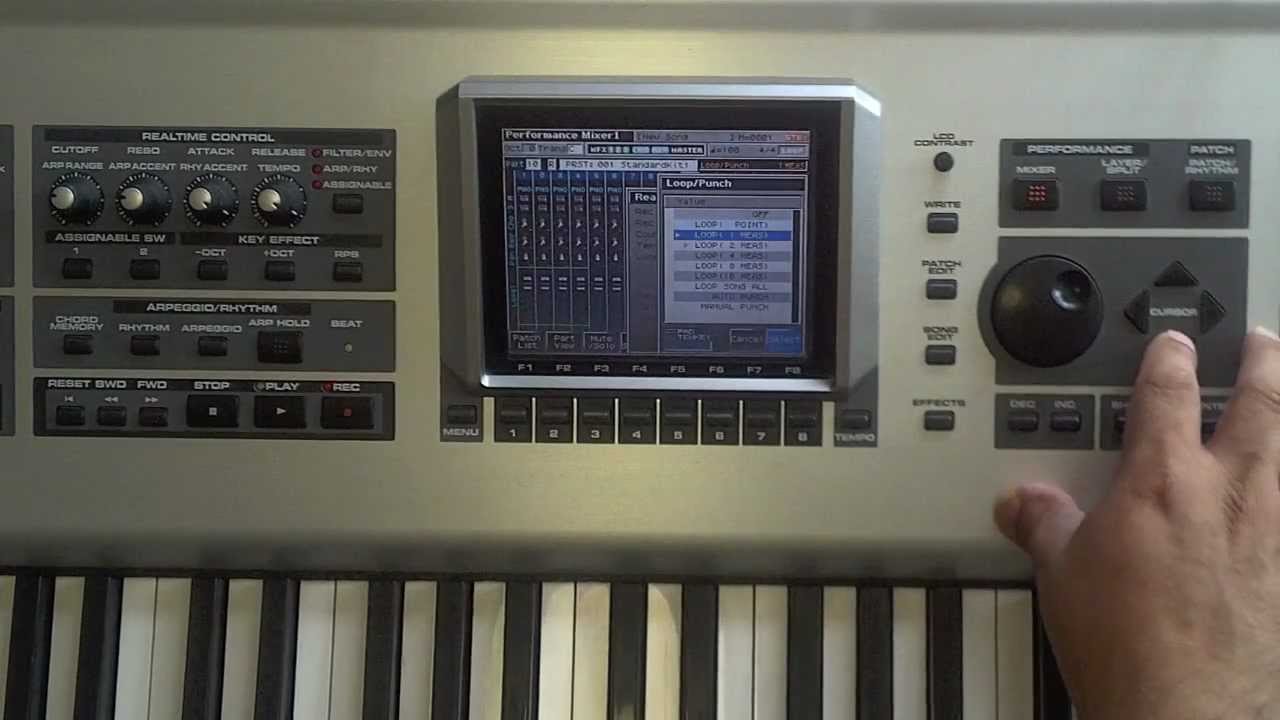 Roland Fantom X Basic Sequencing 1
Specifications
Waveforms -
1,480 different waveforms
Control -
MIDI In/Out/Thru, USB
Sequencer -
16-track MRC-Pro sequencer
Arpeggiator -
Yes, with chord memory
Patterns -
256 preset patterns
Songs -
Up to 256 songs can be saved to a card and user memory
Effects -
78 multi-effects, three choruses, five reverbs, six input effects
Keyboard -
61-, 76-key versions with aftertouch, 88-key fully weighted piano keyboard version
Memory -
32 Mb + DIMM slot expandable up to 512MB