Elektron Elektron Octatrack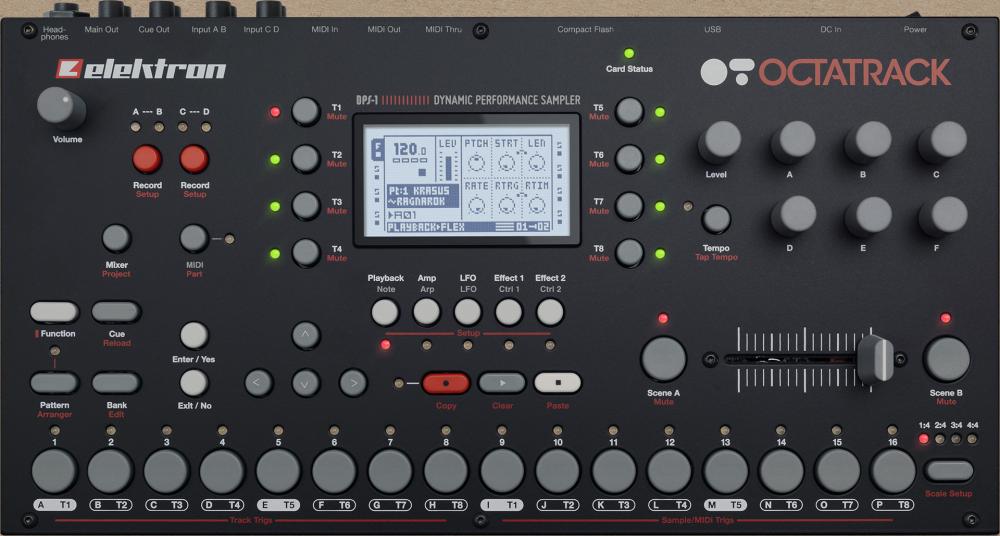 Elektron released their Octatrack DPS-1 in 2011 amidst claims that sampling is a dying art that they want to re-established. Of course, this wasn't exactly true as most people had simply switched over to the convenience of software over the use of hardware when it comes to sampling. However, credit should be given to Elektron for trying something very different with the Octatrack. If the Octatrack was purely a sampler it might not have fared as well, but thankfully it had a lot more to offer. Software sampling freed users from the limitations of hardware with features such as time-stretching and independent pitch, so Electron had their work cut out for them to make the Octatrack more attractive to people used to these options and more.
In addition to eight stereo tracks of samples, the Octatrack also offers eight tracks of MIDI step sequencing. Although it has a USB port, it can only be used to transfer samples to a computer from the Compact Flash card, which is used as the storage device. The maximum capacity of supported cards is 64GB, which was ample at the time. The Octatrack features a step sequencer and offers users eight stereo tracks of samples along with eight tracks of MIDI step sequencing. Samples can be streamed either directly from the Compact Flash cards, which means fewer limitations in terms of length, or loaded into RAM. The latter gives you access to more advanced real-time manipulation at the cost of total sample length.
The build quality of the Octatrack is really good and everything has a sturdy, solid feel. Elektron has once again made use of dual-speed rotary encoders, which allows you to adjust parameters normally with a twist or make quick adjustments with a push and twist. What really set the Octatrack apart for its time was the excellent step sequencer. With a little work, it is possible to create very complex rhythms and the ability to set parameters independently for each of the sample triggers is great. It's not the easiest machine to play around with, but it is worth the effort as the payoff is great. Some of the things holding back the Octatrack is the lack of individual outputs, so those who enjoy dabbling in external mixing and signal processing are out of luck. Compared to software there is also a bigger learning curve involved with using the Octatrack. Nevertheless, it was a very exciting bit of hardware for its time and offered a great hardware alternative for something that was increasingly becoming software only.
Demos & Media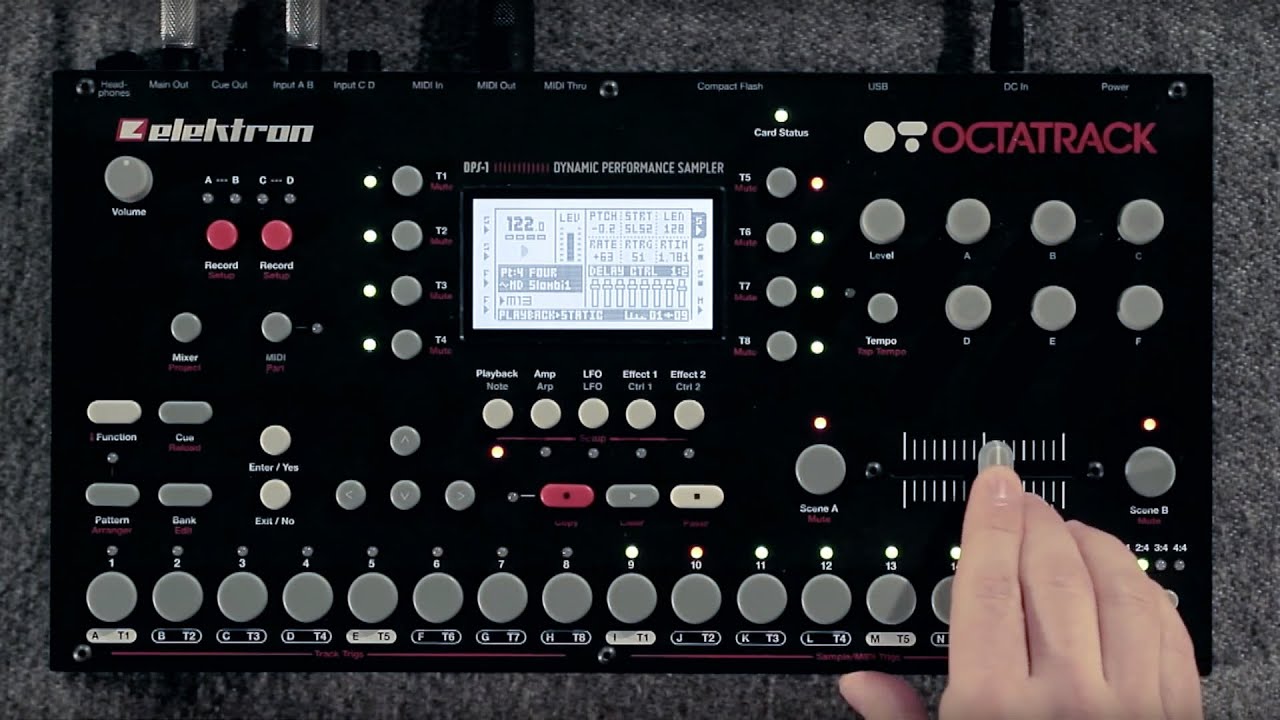 Octatrack product presentation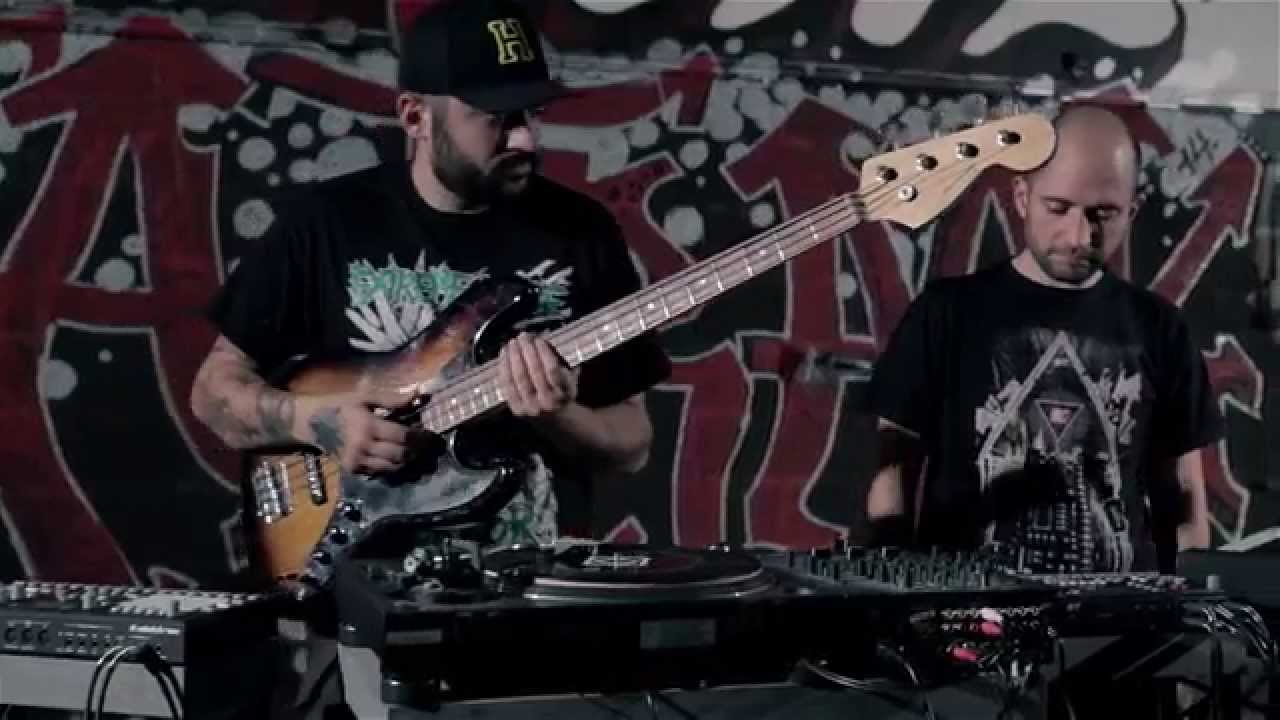 Elektron Jam Session 6: The Octatrack Pickup Project
Specifications
Filter Slopes -
12 dB Slope (2-pole), 24dB Slope (4-pole)
VCA/Envelopes -
1 VCA with ADSR Envelope
Control -
MIDI In/Out/Thru
Sequencer -
8-track sequencer
Memory -
256 patches RAM, Flash Card Storage
Sample rates -
24 bit, 44.1 kHz