The CATSTICK is a unique bit of gear from Octave Plateau that was first released in 1981. Although it was designed to be used in conjunction with their own synthesizer, called the Cat, CATSTICK also functions with any other analog synthesizer or device that makes use of control voltages.
According to Octave Plateau, the CATSTICK was designed to address the issue of having more modulation needs than what your hands or feet could handle. Modulation is a vital aspect of synthesizer performances, but relying on sliders, knobs, ribbons, wheels, and pedals to vary the modulation expression can become cumbersome. The idea behind CATSTICK was that you could control four different modulation depths with one hand.
CATSTICK features a "return-to-zero" spring-loaded joystick as well as two internal LFO's and four internal VCA's along with internal voltage processors. This combination allows users to get a different modulation type for moving the joystick forward, backward, left, and right. In addition, since each has separate VCA and Control Voltage sections, it also allows each direction to have its own particular modulation setting.
CATSTICK also has a versatile patching system with independent control voltages, mixed control voltages, and independent VCA operations. It features a total of 16 jacks for total versatility. These allow it to be used with any patchable synthesizer, such as a Minimoog or Oberheim. In their advertising for CATSTICK, Octave Plateau gives the example of getting vibrato by pulling the joystick towards you, pitch bend when moving it to the right, filter growl in the left position, and then a fast snap back to zero modulation upon release. Owners of modular-based synthesizers can also use the CATSTICK in series with patchcords to turn on a modulation only if the stick is shifted off-axis. The CATSTICK control voltages are also still available then to control other synthesizer parameters. In addition, the versatility of the CATSTICK meant that it could be used with audio systems too. For example, users could set up a stereo or quad panning system to pan the output from the synth to different channels in the sound system by utilizing the independent VCA's.
The CATSTICK was obviously quite a niche item for its time and has since become a very rare oddity. These units were built to last, though, as they are made from metal, but getting your hands on one of these collector's items is not easy or cheap.
Demos & Media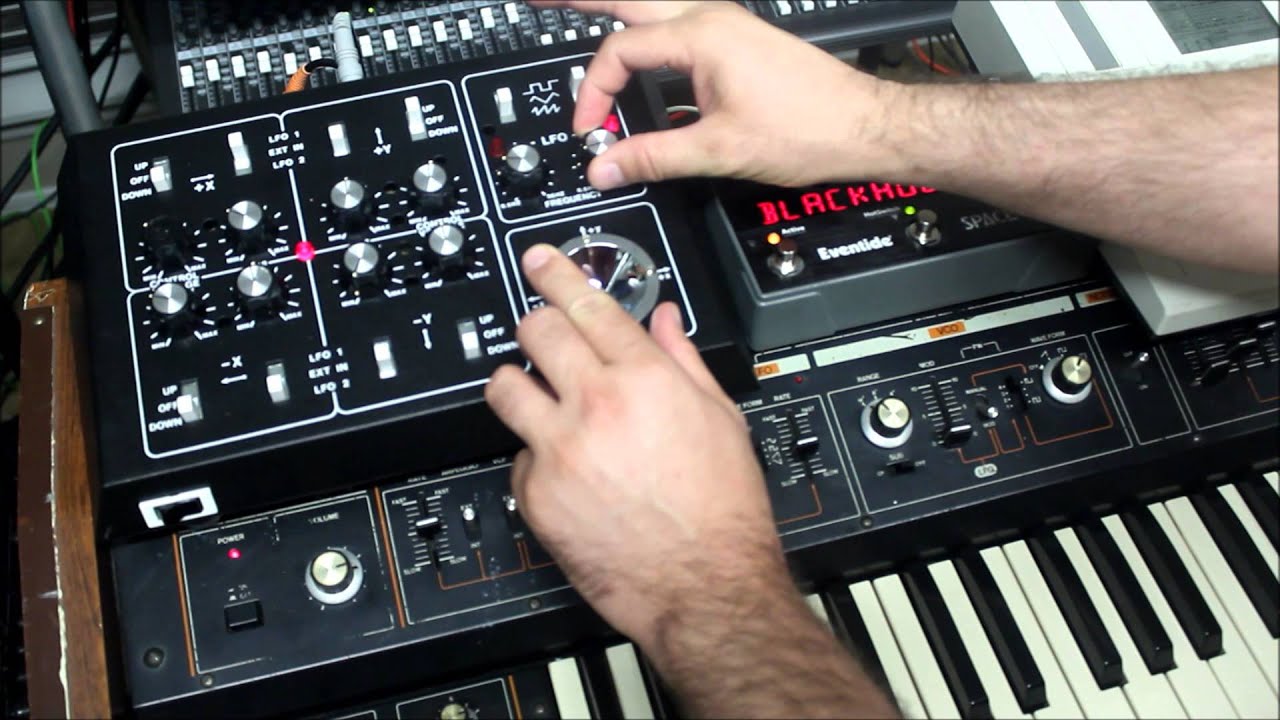 Octave-Plateau CATStick modulating Roland Jupiter 4's Filter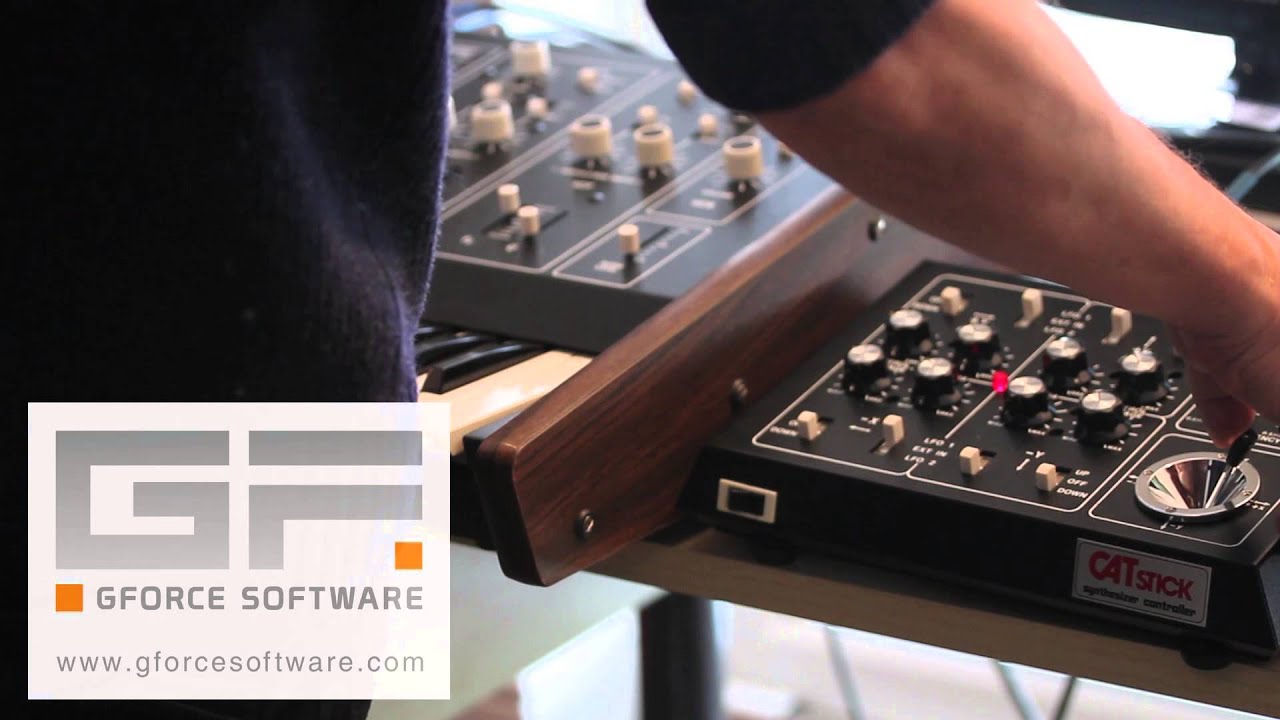 Specifications
LFO -
2 LFO with Saw Down, Square, Triangle