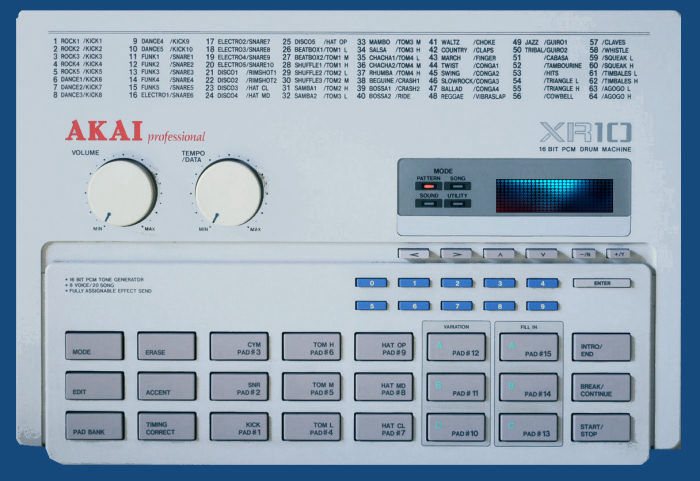 The XR10 is a budget drum machine that was released by Akai in the early nineties. While it is not exactly a contender for the top drum machine ever released, it was a big improvement on Akai's XE8, both in terms of sounds and operational convenience.
The Akai XR10 is packed into a rather hefty 1.7 kg case that has volume and tempo/data dials on the left and an LCD screen on the right while the top is dedicated to the list of rhythm presets. The LCD is capable of displaying 16 characters across two lines, but unfortunately it is not back-lit. Below the screen you will find arrow and yes/no buttons along with a numeric keypad. The bottom half of the XR10 is dedicated to a number of rubber pads that can be used for switching modes, accessing the editing features and triggering sounds. Unfortunately, none of the pads are dynamic, but you can easily cycle through the Pad Banks with the dedicated button.
This drum machine has four modes, pattern, song, sound, and utility, which can be selected using the Mode button. The MIDI connectors are on the rear of the case, but it only supports In/Out and not Thru. On the back you will also find the headphone jack, power switch, AC adapter jack, left and right output jacks, effect send out jack and effect send volume knob. In addition, the XR10 has jacks on the back where you can connect an optional foot switch, which can then be used to start/stop a rhythm pattern or a fill-in. The XR10 does not have any type of power amplifier or internal speakers. It is a pity that the XR10 only has stereo output as it could have really benefited from individual outputs.
This drum machine generates its sounds via internal PCM samples that are stored in its internal ROM wavetable. These samples were recorded at a resolution of 16 bits and there are 64 to choose from, including the usual bass drums, snares, claps, toms, and hihats. You have access to 13 sound parameters to edit the sounds and then store them internally.
In addition, the XR10 offers 450 preset rhythm patterns and you can use your original user patterns to compose and store up to 20 songs internally. Since the Akai XR10 is a sample playback machine, it is not capable of delivering the same analog goodness as what can be accomplished with the Roland drum machines. Nevertheless, it is a decent sounding piece of equipment, that had a lot to offer for its price back when it was released. The sounds are crisp and the XR10 is capable of cutting through any mix. It's not the most intuitive drum machine on the market, so you will need to carefully study the manual and be willing to put up with some of its quirks.
Demos & Media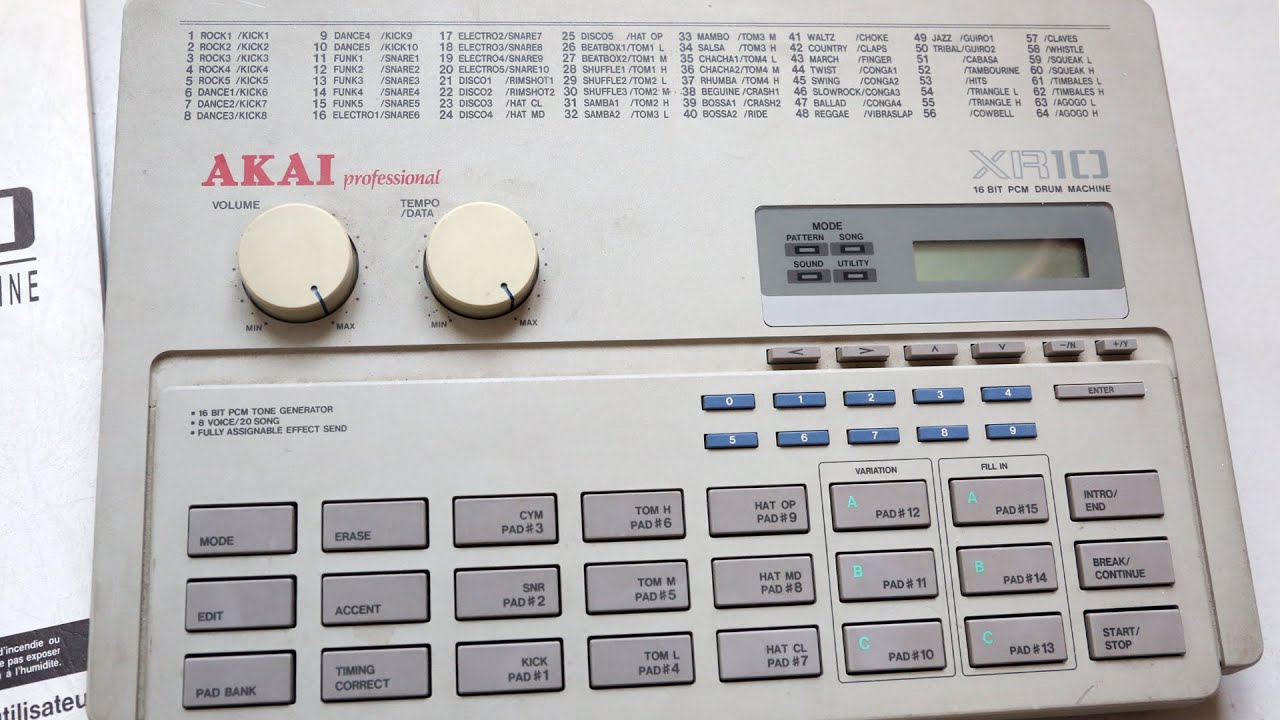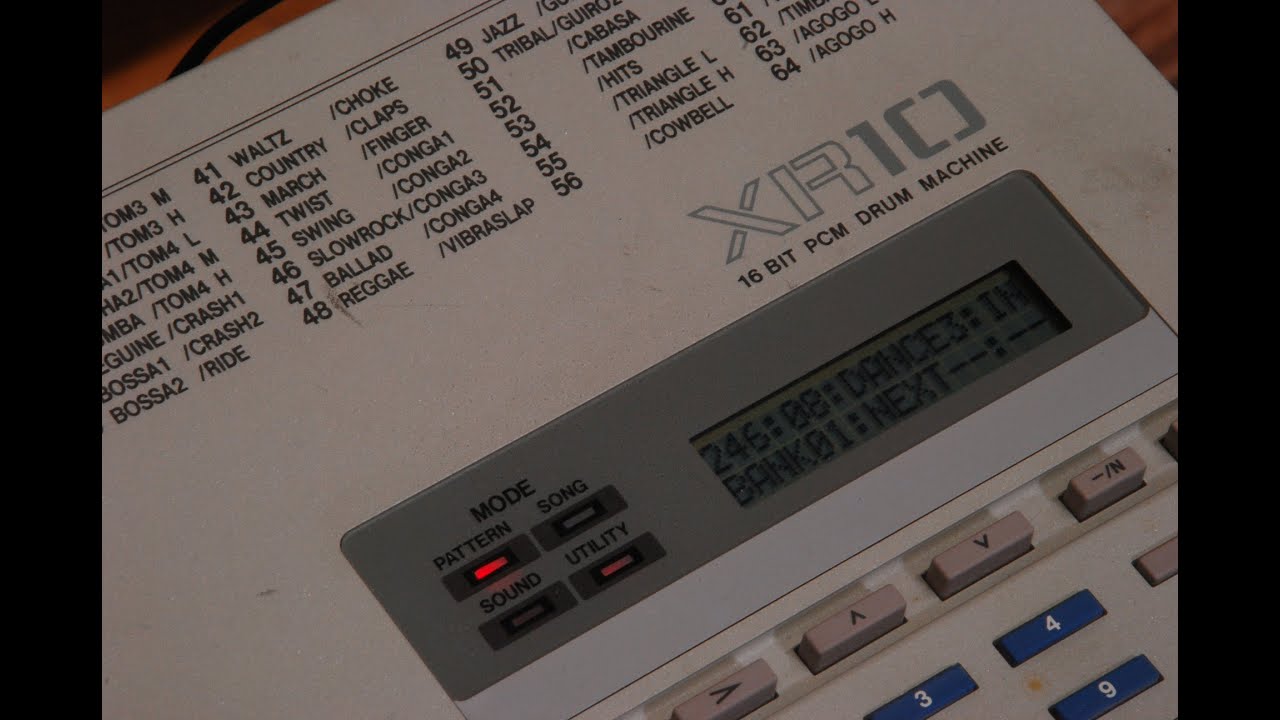 Akai XR10 16 Bit PCM Drum Machine Demo Song and Preset Kits
Specifications
Patterns -
Internal Sound Sources 65 patterns / Copy Sound Sources 32 patterns
Memory -
450 varieties of preset patterns