Six Free Android Analog Synth Apps
Post date:
Fri, 06/15/2018 - 19:53
When it comes to analog synthesizers, there's no doubt that iOS users have a slight advantage over those who prefer Android. For all the advantages that Android has, iOS still has the edge in terms of audio. Of course, while definitely fewer, this doesn't mean that there are no software synthesizers available on Android. So, if you are unwilling to make the leap from Android to Apple, you still have a few options available to you when it comes to synthesizers. Unfortunately, the market for Android apps is also a lot more crowded than iOS, which can make it hard to separate the wheat from the chaff. So, if you are a staunch Android supporter and would like to make some noise on your phone or tablet, here are a few options to choose from. Just remember that the specifications of your Android device can have a big impact on the quality of the soft synth you choose.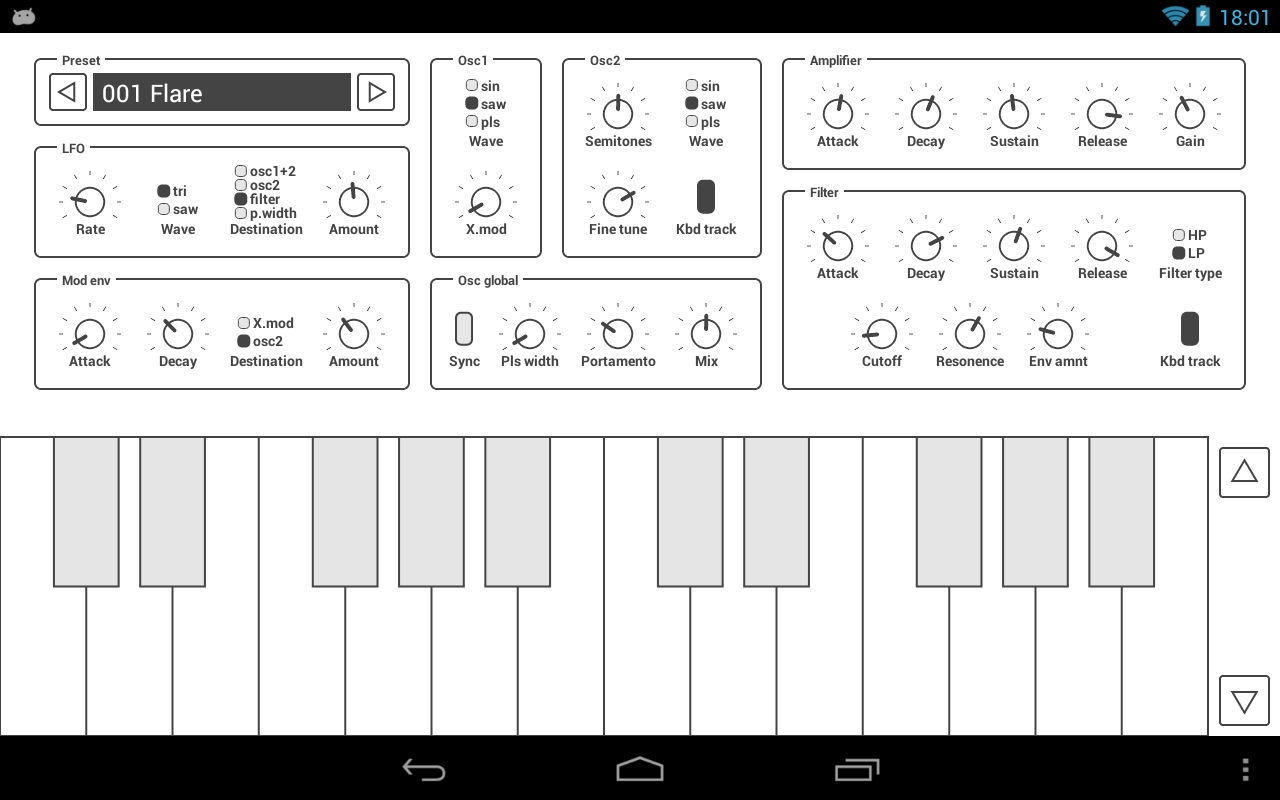 Latency is always an issue with audio applications on Android, so it is nice to see that the developers of Common Analog Synthesizer managed to overcome this issue. As the name suggests, it is a no thrills virtual analog synthesizer with a clean layout and decent sound quality. While it is one of the older synth apps on Android, it is completely free and you can still coax some interesting sounds out of it thanks to two oscillators, 3 envelopes, 1 LFO, cross-modulation and more.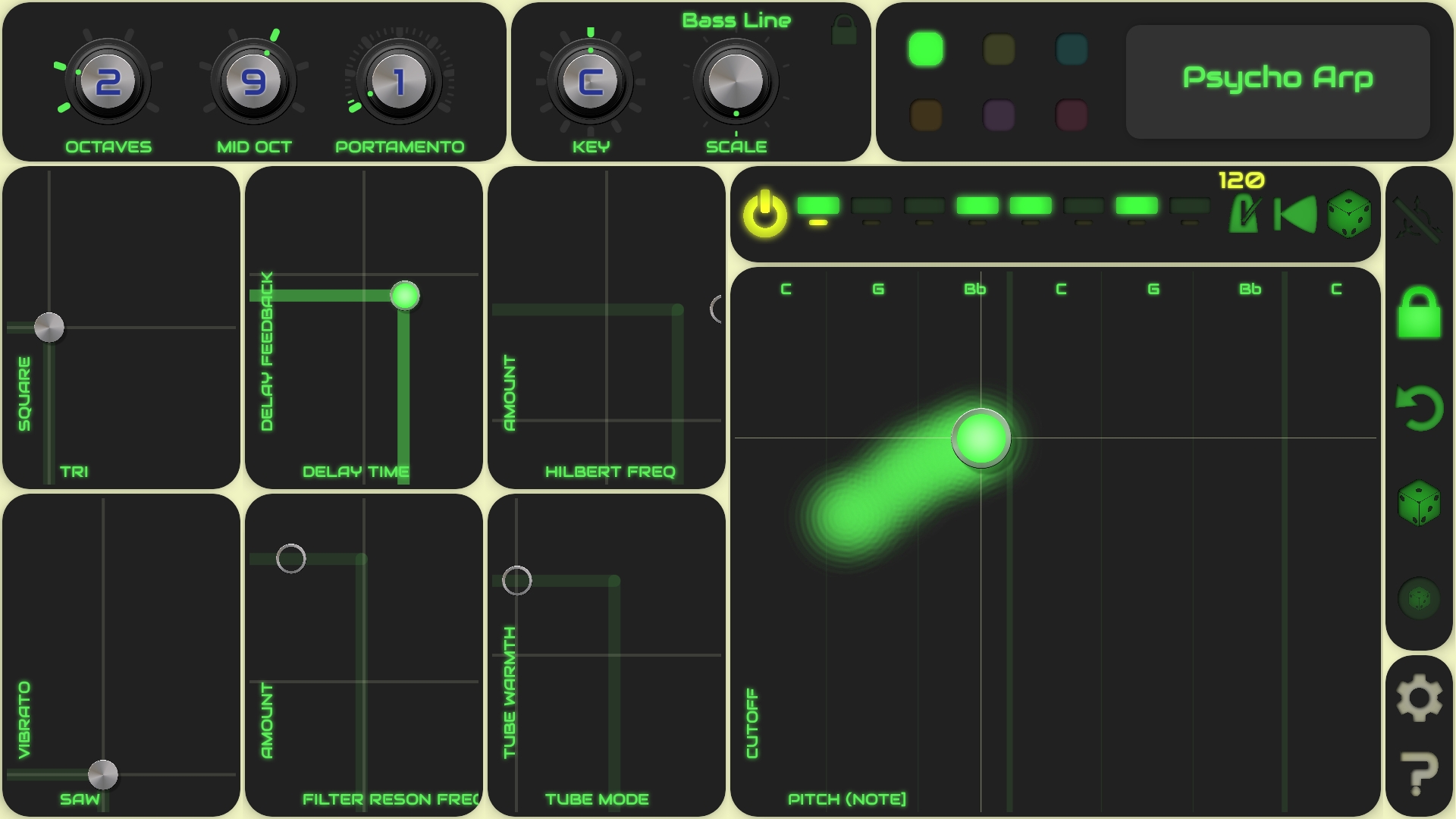 QiBrd is another interesting virtual analog synthesizer that is not only free, but also doesn't have any adverts. However, if you want to add a recording feature to QiBrd you need to purchase this module separately. It is not an app that tries to mimic any particular vintage synthesizer, but instead focuses on ease of use. This app has also been used live by a couple of artists, so with the right hardware you'll be able to do the same. While this is probably not for musicians who are looking for an accurate simulation of a real analog vintage synth, it will definitely appeal to beginners or those who simply want to play around with analog sounds.
SonaSynth Anlog Synthesizer is an android app that is also getting a bit long in the tooth at this point, but it has the advantage of being completely free and very easy to play, which makes it ideal for newcomers. This app features volume and frequency envelopes, low frequency oscillators, two main oscillators with octave and siminote tuning, frequency modulation as well as a sound wave graph. The interface is very intuitive as well, but unfortunately you'll have to put up with a few random ads while using it.
Kosmiche Synthesizer is a virtual analog synthesizer and algorithmic sequencer that is probably a little too limited for experts, but can provide a lot of fun if you are a newcomer to the synth craze. It has a user interface that features several types of widgets and adjustments can be made via the sliders, buttons, choiceboxes, knobs and scrollboxes. In terms of features you get an analog-style step sequencer, two multi-waveform oscillators, a Moog-style resonant low-pass filter, tunable delay and reverb, random patch generation and much more. Users who enjoy this app can also support the developer by buying the paid version.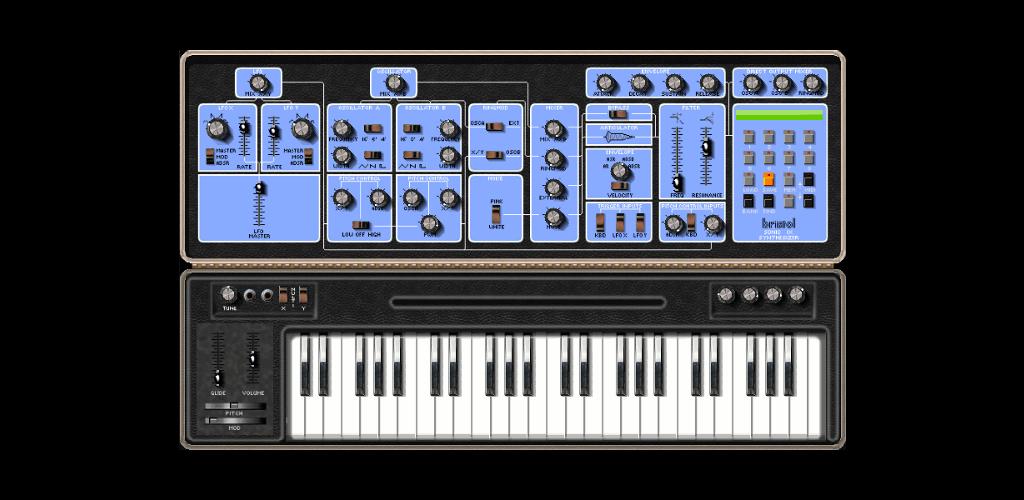 Bristol PolySynth is one of the oldest Android software synthesizers on this list, but it still delivers what it promises; the emulation of an 80s classic analogue poly synth. It has one oscillator, noise, mixer, filter as well as a pair of envelope generators. In addition, it has support for pressure sensitive touch screens, the use of an accelerometer for the pitch and mod wheel, along with multi-touch and zooming interface facilities. The option for analog filters are also included in the interface, which consumes extra CPU cycles, but shouldn't be an issue on modern Android devices.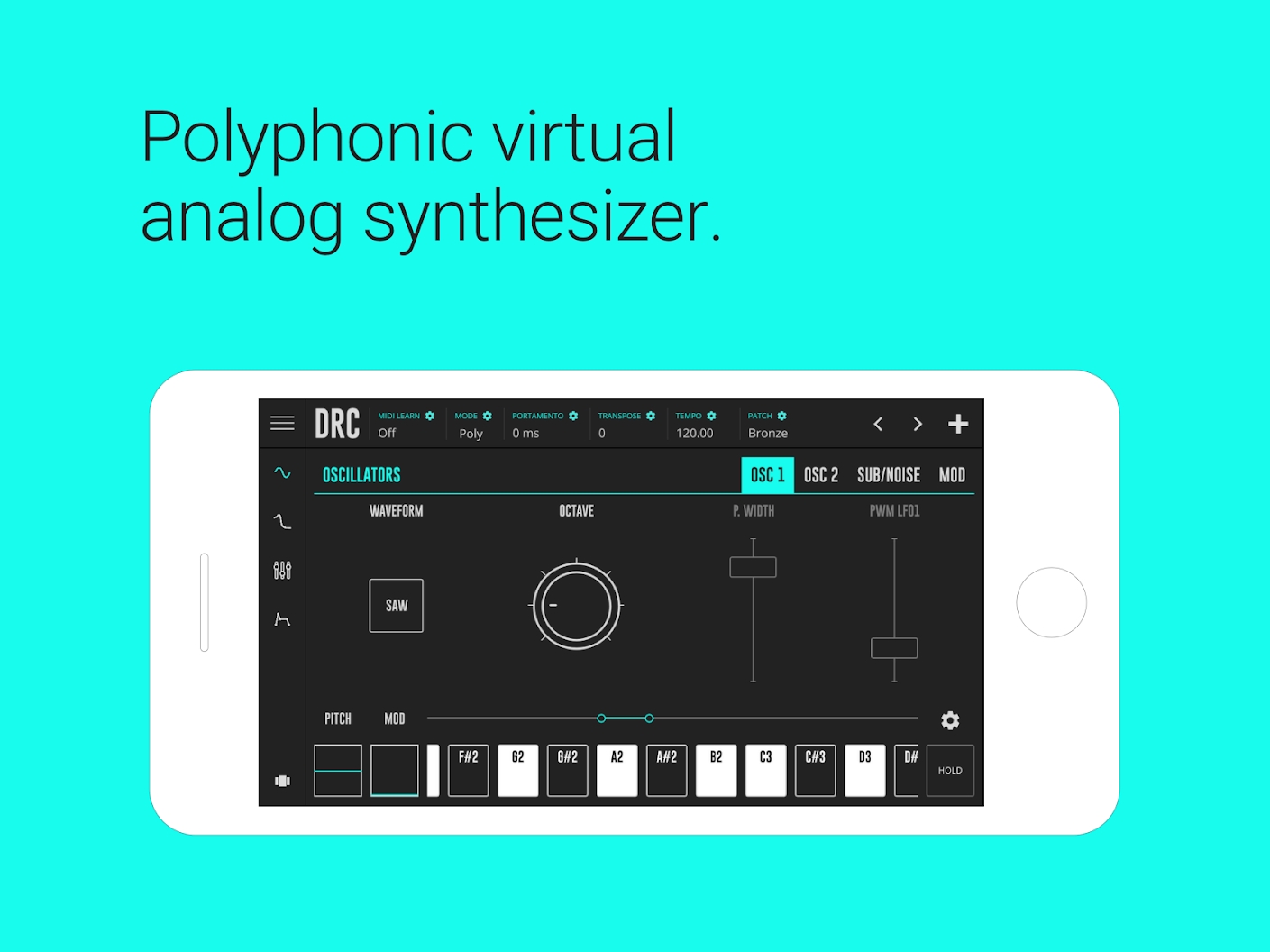 Musicians who find themselves constantly switching between VST, iOS and Android devices will appreciate DRC. This virtual analog polyphonic synthesizer not only recreates the characteristic sound of an analog synth, but it is designed for portability. The same sound engine is shared across all of its supported platforms and you can even sync your patches among devices by using the cloud preset sync tech. With two main oscillators, one sub-oscillator, one noise source, 4 pole self-resonant low pass ladder filter, 2 pole multimode filter, 2 LFO's and 2 analog modeled envelope generators, arpeggiator with four modes and much more, it's definitely not lacking in features either.