A wolf in sheep's clothing, the CZ-230S uses exactly the same synthesizer technology as the CZ-101, mini keys included. But a few things give it more of a 'home' keyboard type image; firstly it had a built-in speaker; secondly it had 99 preset sounds with no way of editing them (only four of the sounds in the sound bank could be programmed by linking the synthesizer to a computer via its MIDI port).
However it had a built-in programmable drum machine (from the Casio RZ-1) and sequencer (step and realtime) which almost made it a workstation before its time. Midi in/out/thru was undoubtedly a first for a 'home' keyboard. Used by Vince Clarke of Erasure on the album 'Wonderland'.
Demos & Media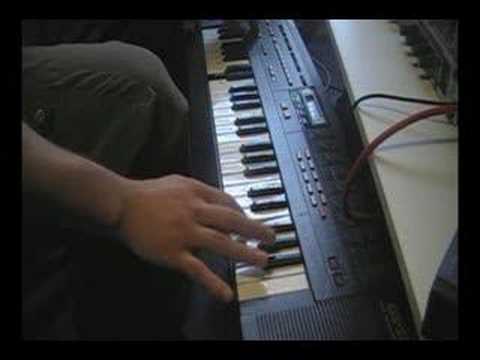 Programming the Casio CZ-230s Sequencer
Manual
Download the original owner's manual from SoundProgramming.net.
Specifications
Oscillators -
2 DCO using Digital Phase Distortion Synthesis
#Instruments -
4 part multitimbral
Keyboard -
49 note mini keyboard (no Velocity or Aftertouch)
Control -
MIDI In/Out/Thru
Resources
Images from Synrise.de.
Info provided by Nicholas Varley.
Reviewed November 2007.