The Cheetah MS800 is a digital wave synthesizer that was designed for the company by Mike Lynch of Lynett Systems. It wasn't a big success when it was first released in 1989, despite being very affordable, which probably had a lot to do with the fact that it is extremely annoying to program. It is true that a lot of synthesizers have a steep learning curve if you really want to tap into their true potential, but the Cheetah MS800 took this to the extreme by making it frustrating to even make use of its most simple features.

The MS800 certainly trumped the competition in terms of price, but unfortunately this came at the cost of sound quality as well as ease of use. While it is great to see a company trying to incorporate as much programmability as possible into their gear, few users had the patience to really make use of this. One of the reasons why the MS800 is notorious for being very difficult to program is because you have to do so via a two-digit display along with its ten push buttons. The rear panel also keeps things simple with just the MIDI In, Out and Thru connections, socket for the power lead and left/right audio outputs.

The operating manual doesn't exactly make things easier either as it is filled with walls of text and a severe lack of graphics to make things clearer. Even after figuring things out you will want to take notes while programming as the MS800 interface won't offer any clues should you lose track. Interestingly, although the MS800 follows the usual process of allowing you to combine digital waveforms into sequences to create new sounds, it does not provide filtering. In addition, while the MS800 MIDI unit is multitimbral it does not have any computer editors to make things easier. Finally, the fact that it is prone to crashing adds to the frustration as well.

The Cheetah MS800 received some renewed attention in 2016 when Richard D. James of Aphex Twin fame released an EP called Cheetah and even referenced the synth in the titles of two tracks. This is definitely not a synth for beginners or those who are easily frustrated, but if you are patient, determined and love experimenting, then you might appreciate the Cheetah MS800. It has a certain grittiness to its sounds that sets it apart from other digital synths.
Demos & Media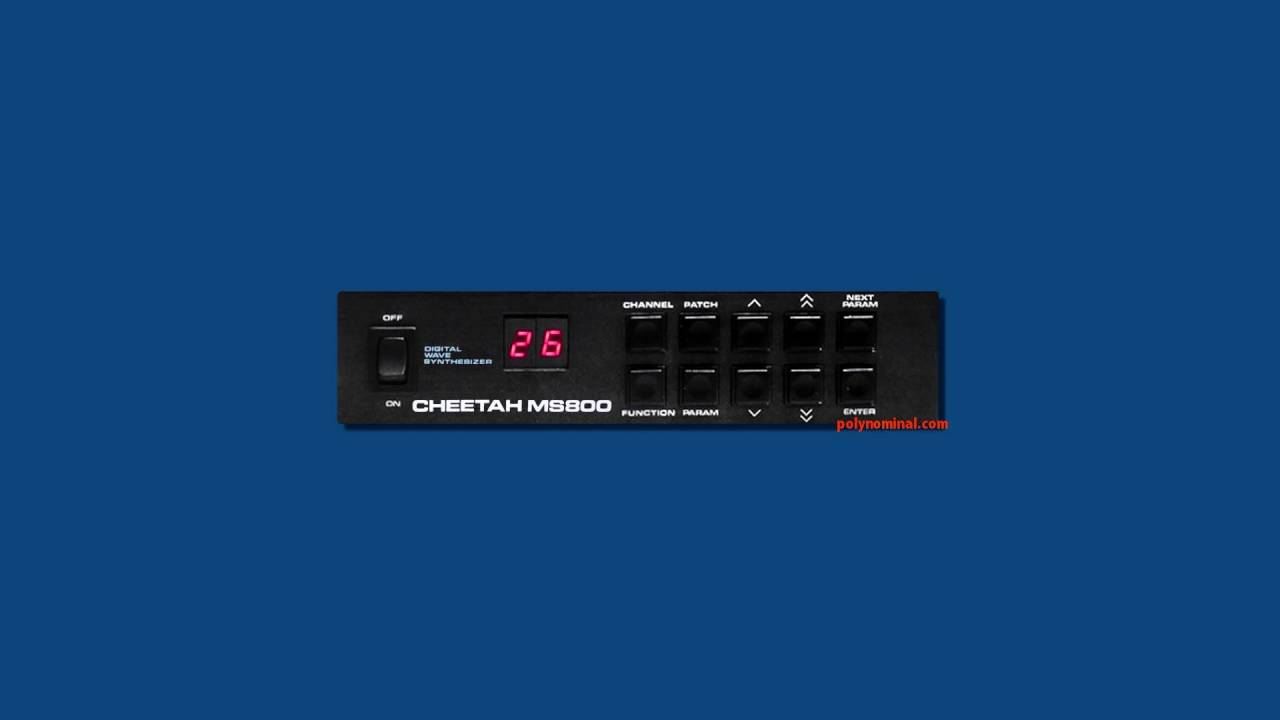 cheetah ms800 synthesizer audio demo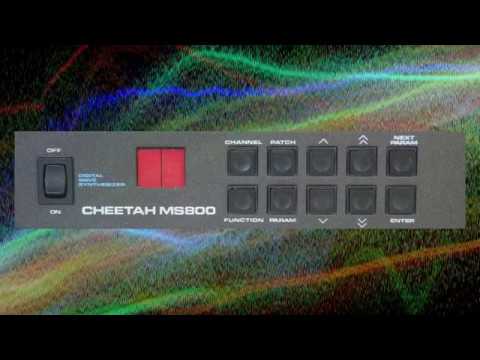 C2:- Cheetah MS800 waveforms
Specifications
Multitimbral -
16-part multitimbral via MIDI
Waveforms -
More than 20 waveforms
Control -
MIDI In/Out/Thru
Memory -
50 user tone memories