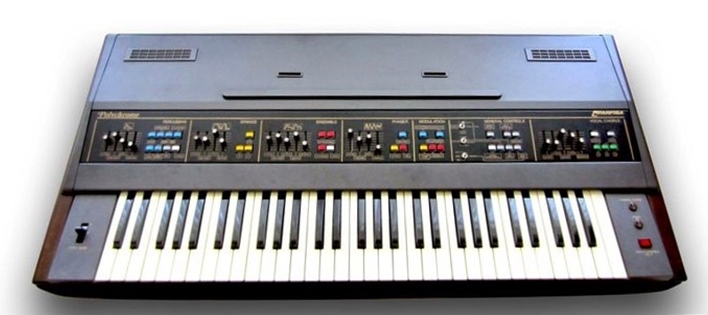 The Polychrome is a rare combo polyphonic machine that was produced by the Italian manufacturer, Farfisa. They started with the production of the Polychrome at the end of the 1970s and it became their largest and most fully-featured instrument that was not an organ.

The Polychrome has 61 keys with velocity sensitivity and offers four sections consisting of the usual orchestral sounds of the time, like strings, organ, vocal and percussive instruments. Although it has three vocal synth sections, it is only possible to select a single one to play at a time. The velocity sensibility of this synth is rather primitive compared to later instruments, but still decent for its time.

The main panel of the Polychrome features 36 push buttons, three switches, 20 levers as well as a rather rudimentary pitch bender. On the rear panel of this instrument you will find the main signal out connector, separate output for choir section, a 5dins swell pedal input, audio input for external processing with adjustable gain, one wheel trimmer for master pitch and one wheel trimmer for choir pitch.

The Chorus section of the Polychrome features three preset values and one special custom mode while the Percussive section boasts piano, harpsichord, honkytonk, clavichord, guitar, and classical guitar. A heavier chorus vocal effect can be achieved with the "double button." The Ensemble group is divided into brass, reed, and accordion and you can adjust parameters for the volume mix, brilliance, attack, sustain and sound emphasis. Finally, the Strings section registers at octaves heights 16' 8' 4' and you can adjust the basic brilliance filter control as well as a simple 2-stage EG AD. The Polychrome features a single built-in analog shift phaser that can modulate three sections at the same time. However, this is restricted to the ensemble, percussive and strings, not the choir section. For this reason, the Chorus section has its own dedicated optional audio output, which allows you to route it to an external effect or processor.

Given the rarity of the Farfisa Polychrome and the difficulty with repairs for such an old instrument, it will be challenging and expensive to get the real hardware. However, there are softsynth alternatives, such as the Polychrome for Kontakt that comes with all of the presets and samples from every section of the original hardware. The softsynth version also boasts additional features, such as being able to play all three vocal sections at the same time, extra filters, a full effects section and more.
Demos & Media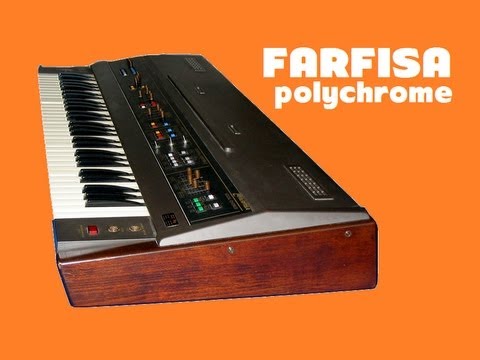 FARFISA POLYCHROME Analog Synthesizer 1979 | HQ DEMO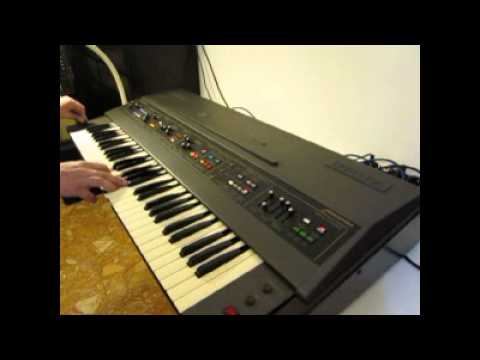 Specifications
Keyboard -
61 keys with velocity sensitivity
Memory -
Patches RAM: 1, Patches ROM: 15