GR International Bandmaster Powerhouse
The Bandmaster Powerhouse is a drum machine that plays back custom-made 8-track cartridges containing solo drum and percussion loops. The difference between it and many drum machines (technically it may not even be called a drum machine), is that these loops were live recordings of a real drummer. In that respect it resembles the Wurlitzer Sideman, Chamberlin Rhythmate, or the Mattel Optigan if playing discs with drumbeats included.
Inserting a cartridge gives you 8 loops, categorised in 4 modes each containing a pair of tempo-sync'd rhythms. Some cartridges contained solo percussion rhythms; ranging from solo bongos, to timbales, tambourines and cowbells.
Each Powerhouse tape concentrated on different styles. The unit shipped with 8 tapes as standard, but there was a rare 4-tape Disco/Hustle expansion pack, and an even rarer 2-tape Nashville expansion pack. So 14 tapes for a total of 112 rhythms in different styles.
The Powerhouse was made in Scotland in the mid-1970s and had U.S distribution. It remains largely undiscovered, but has users ranging from Mount Kimbie to Vangelis.
Demos & Media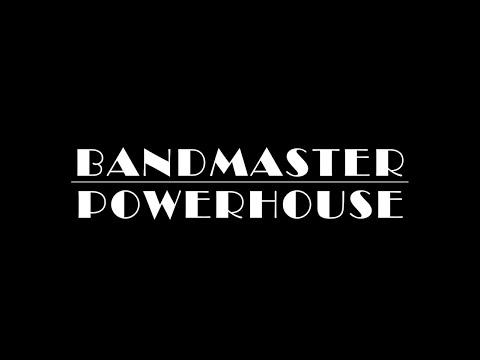 The Bandmaster Powerhouse Drum Machine
Specifications
Patterns -
64 (or more with bonus tapes)