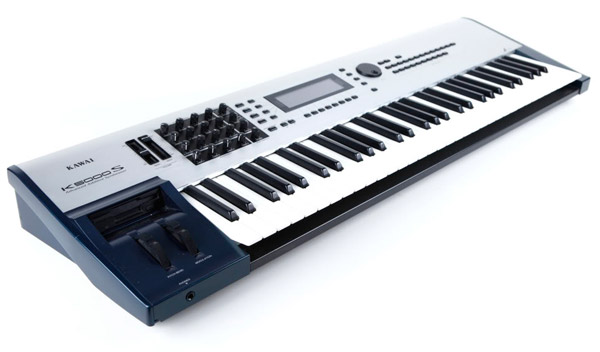 The K5000 was Kawai's top of the line music workstation digital synthesizer when it was released back in 1996. It's a bold and elegantly designed synth with a large LCD display, realtime controls and incredible sounds! The look and functionality is rivals the competition from the time...the Korg Trinity and Kurzweil K2500.
Programming sounds with the K5000 can be a breeze (once you learn how) although it has over 1,000 parameters per patch! That's plenty to play with. It combines additive synthesis and PCM sampled waveforms for you to layer and combine to design a whole range of sounds. Plenty of LFO modulation, filters and envelope controls allow you to shape and morph your sounds further. On-board multi-effects add the final touch of life to your sounds. The W combines PCM and GM with ADD, while the S and R have only ADD
Once you've created some sounds, there's the on-board sequencer (K5000W only) for creating songs or loading Standard Midi File sequences (via disk-drive). It has a 40,000 note capacity and 40 tracks. Real-time record and step-edit modes are available and the sequencer is pretty straight forward.
The K5000S (pictured above) adds 12 dedicated knobs for hands-on control of filter, LFO and envelope parameters. There are 4 user-definable knobs and 2 assignable switches. The K5000S also has a 40-pattern arpeggiator on-board with 8 user-definable patterns too! K5000's have been used by Kraftwerk.

In 1997 a rack-module version of the K5000 was released. The rack version shipped with Kawai's more stable OS 3.0 software. The latest is 4.03 and is free to upgrade via download from Kawai. The rack offers all the same power and flexibility as its keyboard counterparts. To get a more hands-on-knobs control of the K5000 (like the K5000S) there is a Knobs Macro box. But other controllers such as Encore Knobby or Keyfax Phatboy can also do the trick.
Demos & Media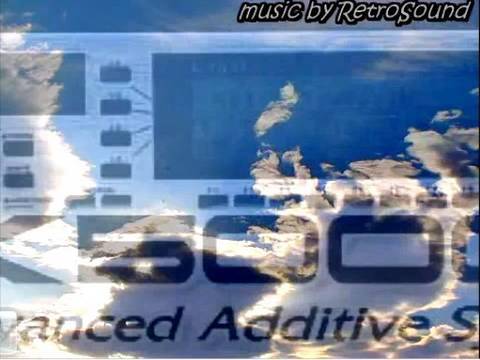 Kawai K5000R Additive "Sound Clouds"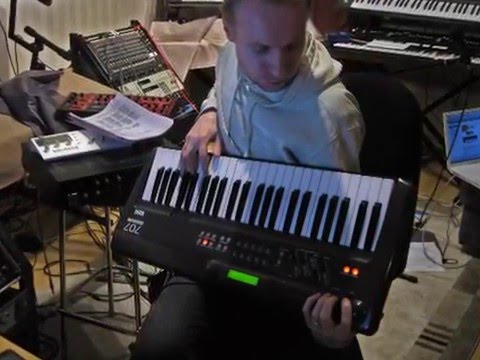 Audio Clip 1
A series of demo sounds and patches from the K-5000W workstation.
Specifications
Polyphony -
32 for the K5000S which has only the additive engine, and 64 for the K5000W which has the additive and PCM/GM engines, 32 from each. It has two synth engines which can be used simultaneously.
Oscillators -
Digital Additive Synthesis plus PCM samples; Harmonics: 64 per source; Waveforms: 689 (123 synth, 341 GM, 225 drums). Note: only K5000W features GM sounds
Effects -
4 effects algorithms with 32 different effects
Filter -
128-band formant filter, 24dB/oct low-pass and high-pass
LFO -
2 (one for formant filter, one can be freely routed to other destinations)
VCA -
1 ASDR per part, with key scale and velocity
Arpeg/Seq -
Sequencer: 40 tracks, 40,000 note capacity (K5000W only)
Arpeggiator: 40 patterns, 8 user (K5000S and K5000R only)
Keyboard -
61 Keys with velocity and aftertouch
Memory -
200 patches, 64 performances
Control -
MIDI (K5000S, K5000R: 4-part multi-timbral; K5000W: 32-part multi-timbral)