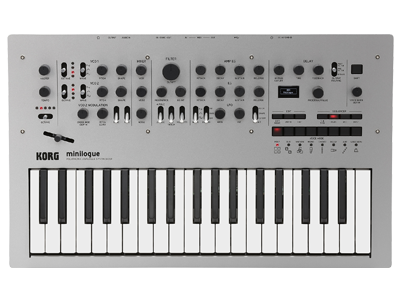 Korg released their Minilogue polyphonic analog synthesizer in 2016 at a very competitive price considering what it has to offer. It was their first keyboard-equipped polyphonic analog synth since the Poly-800 MK2 from the eighties. One of the things that made the Minilogue stand out at the time was that it was one of the only analog synths for its price that was able to play 4 simultaneous notes in its price range.

There's no denying that the Korg Minilogue is a beautiful piece of gear. Everything on the front panel is laid out sensibly and the wood back panel adds an extra touch of class. It's the perfect combination of futuristic and retro, which makes the Minilogue extremely eye-catching. The Minilogue features 37 velocity-sensitive keys and while they are unfortunately slim to keep the synth compact it is something that you can get used to. Above the keyboard, you'll find 14 metal paddle switches along with 29 black plastic dials. The knobs are for handling everything from the tempo, pitch, shape, ADSR, and voice mode depth to resonance, cutoff and so on. The switches are for functions such as octave, wave, filter type, velocity, and output routing. With a total of 41 dedicated panel controls, you have immediate parameter access. Thanks to the small OLED display it is also easy to see things like parameter values and changes or patch names. Best of all, the display also doubles as a real-time oscilloscope which is very neat. The only things noticeably absent from the front panel are pitch and mod wheels. There is however an angled slider that you can assign to 29 destinations to handle these duties.

On the rear panel, you'll find the power switch, Sync In/Out jacks, MIDI In/OUT connectors, USB B connector, output jack, audio-in jack, and headphones jack. The Sync In and Sync Out jacks, in particular, are great for expanding your session setup. The Minilogue has onboard effects and a 16-step polyphonic sequencer that can automate up to four synth parameters. It also offers instant recall of 100 factory presets, as well as 100 additional user programs. With eight voice modes that include mono, poly, unison and due you get plenty of flexibility too.

Overall, the Minilogue is a great looking synth that at only 61bs in weight, is surprisingly compact too for what it offers. Its sound quality is generally very good and the build quality is also very solid. About the only criticism is that the slim keyboard is not as good as full keys.
Demos & Media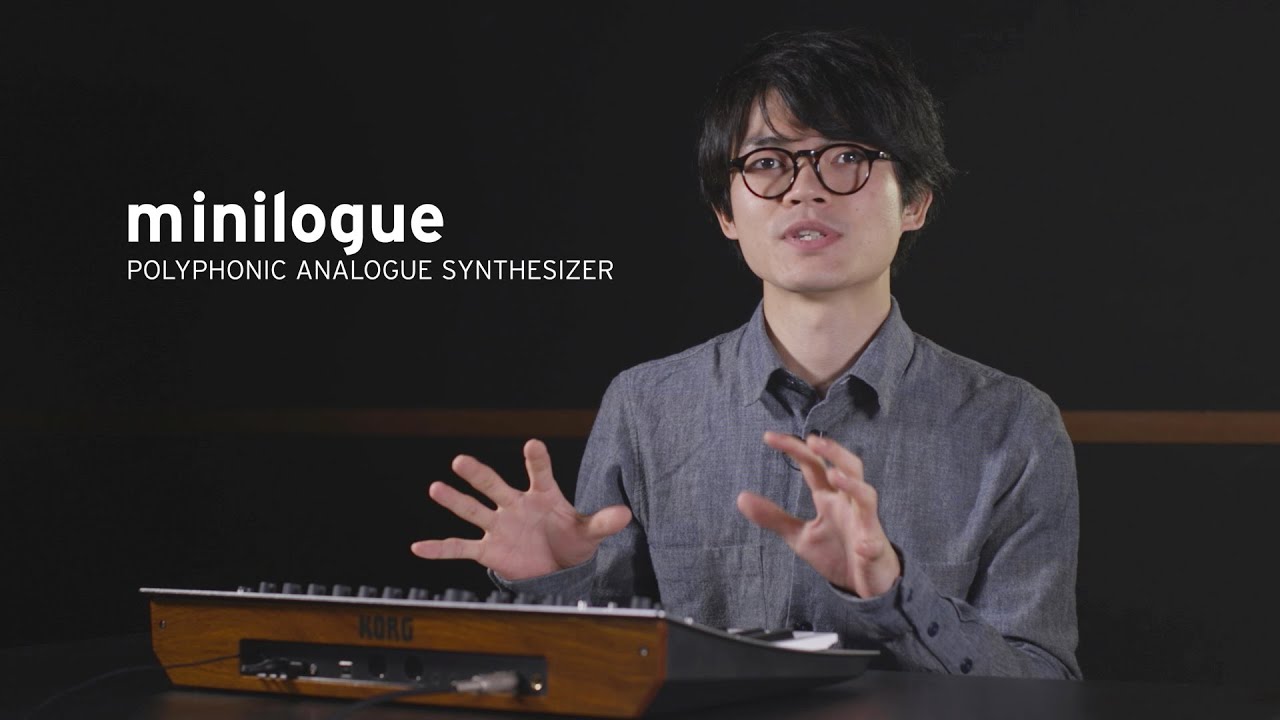 Introducing KORG minilogue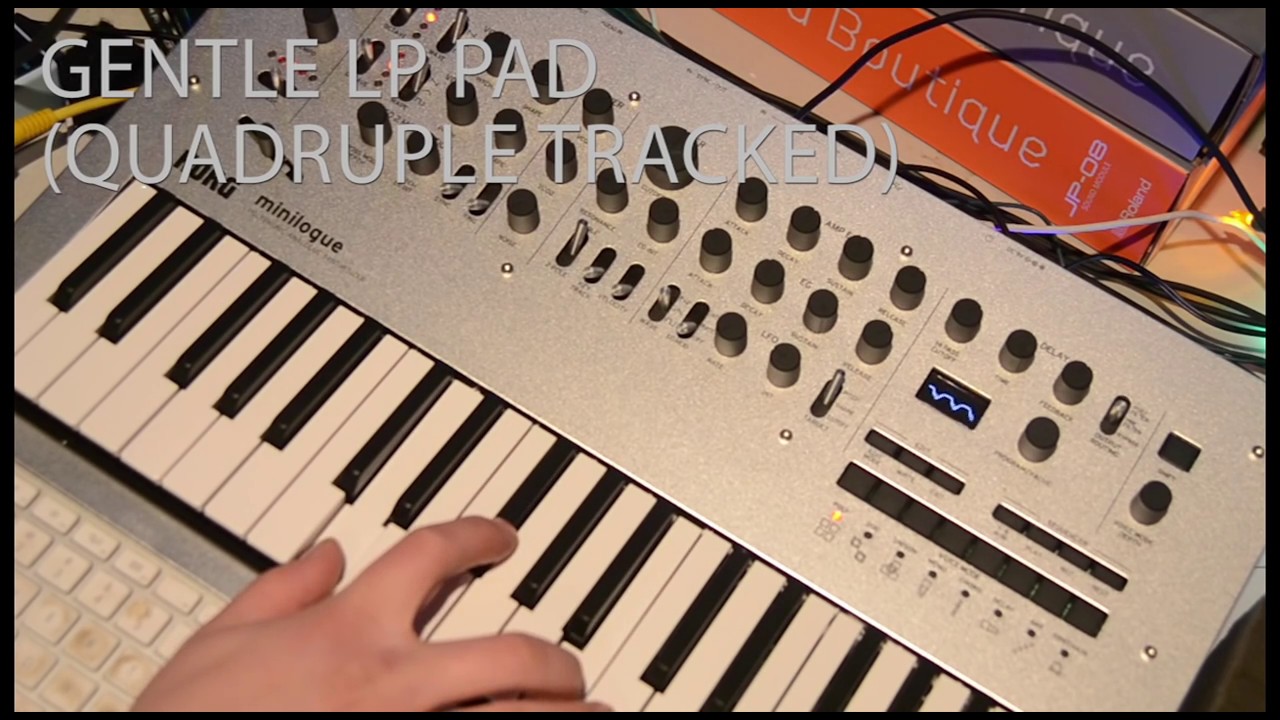 Specifications
Waveforms -
Saw Down, Square, Triangle, White Noise
Filter Slopes -
12dB Slope (2-pole), 24dB Slope (4-pole), Resonance
LFO -
1 LFO with Saw Up, Square, Triangle
VCA/Envelopes -
2 VCA with ADSR envelope
Controls -
MIDI In/Out, USB
Sequencer -
16-step polyphonic sequencer
Keyboard -
37 velocity sensitive slim keys
Memory -
100 presets, 100 user