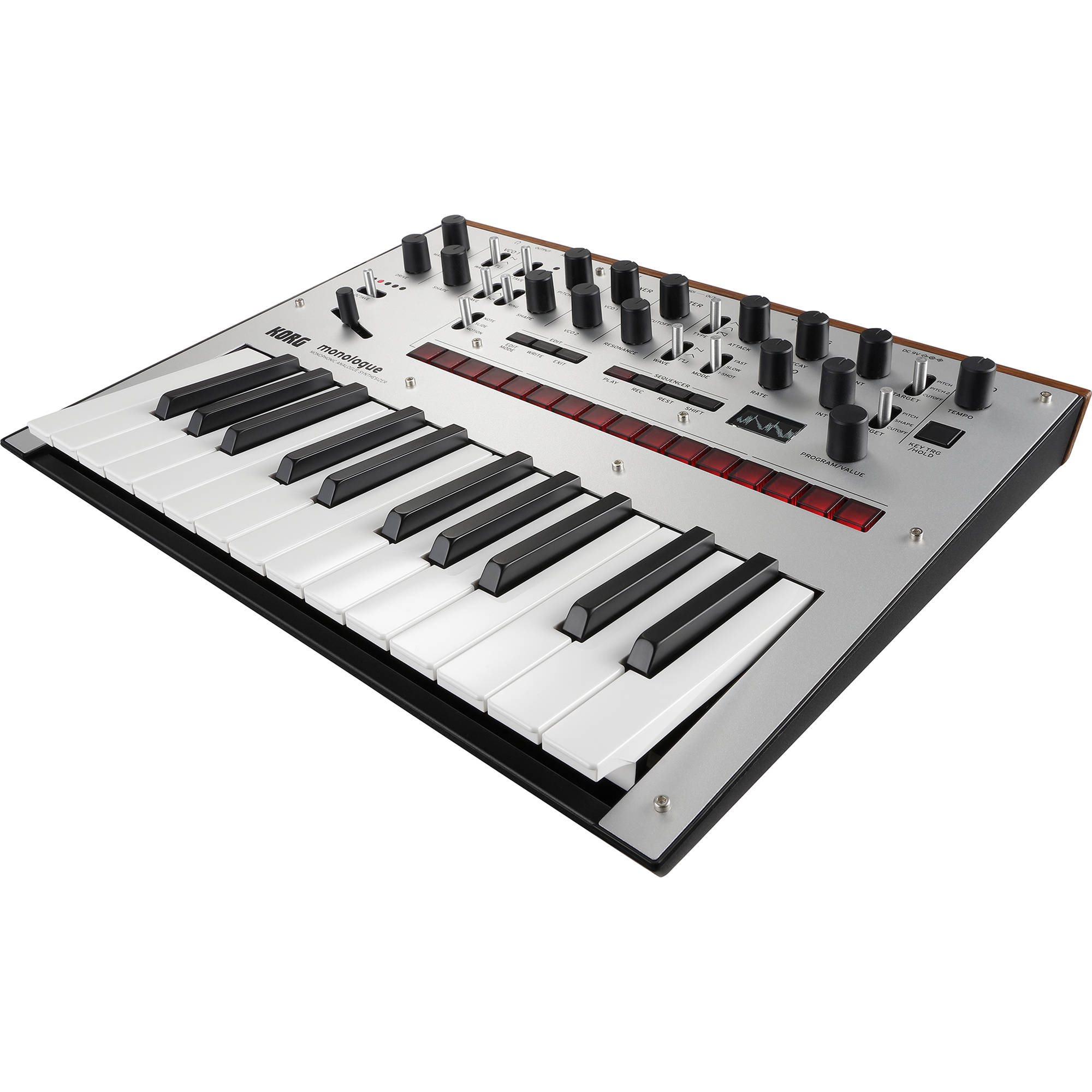 The Monologue is a monophonic analog synthesizer that was released by Korg in early 2017. It has the distinction of being the last synthesizer designed by Tatsuya Takahashi before switching his role of Chief Engineer of Analog Synthesizer within the company. Although the Monologue is seen as a trimmed-down version of the Korg Minilogue, it has plenty of character of its own.

The relatively inexpensive price of the Monologue made it a very attractive option for anyone with an interest in hardware synths, but wary of the high prices that they normally fetch. However, although it is a cheaper synth, it does have a surprising amount of power as well as flexibility.

In terms of design, the Monologue shares a lot of similarities with the Minilogue. It features the same real wood back panel style along with the mini keys and even replicates the inputs and outputs. It is smaller than the Minilogue, though, as it features one less octave on its keyboard. This trade-off is worth the more compact size as well as the ability to power the Monologue with batteries to take advantage of its portable nature. The keys are small, which isn't the best when it comes to playing, but they get the job done. For better or worse the Monologue features the same pitch/mod slider that is found on the Minilogue.

Taking a look at the architecture of the Monologue reveals that it has two oscillators with each offering three waveforms. It lacks the cross-modulation of the Minilogue, but oscillator Sync and Ring Modulation are present. You also get independent controls for each VCO via the mixer section of the Monologue. Korg has also included their Motion Sequencing technology, so you can record and play back notes as well as parameter values. Volca owners should feel right at home with the 16-step sequencer of the Monologue as it shares a lot of similarities. Unfortunately, the Monologue lacks an arpeggiator, so anyone who needs this feature will have to connect it to a DAW. The upside is that this can easily be done using either MIDI or USB.

Although the Monologue was released at a time when more and more monophonic analog synths were appearing on the market, it still managed to carve out a nice of its own. The fact that it includes presets that were designed by Aphex Twin didn't hurt its reputation either.
Demos & Media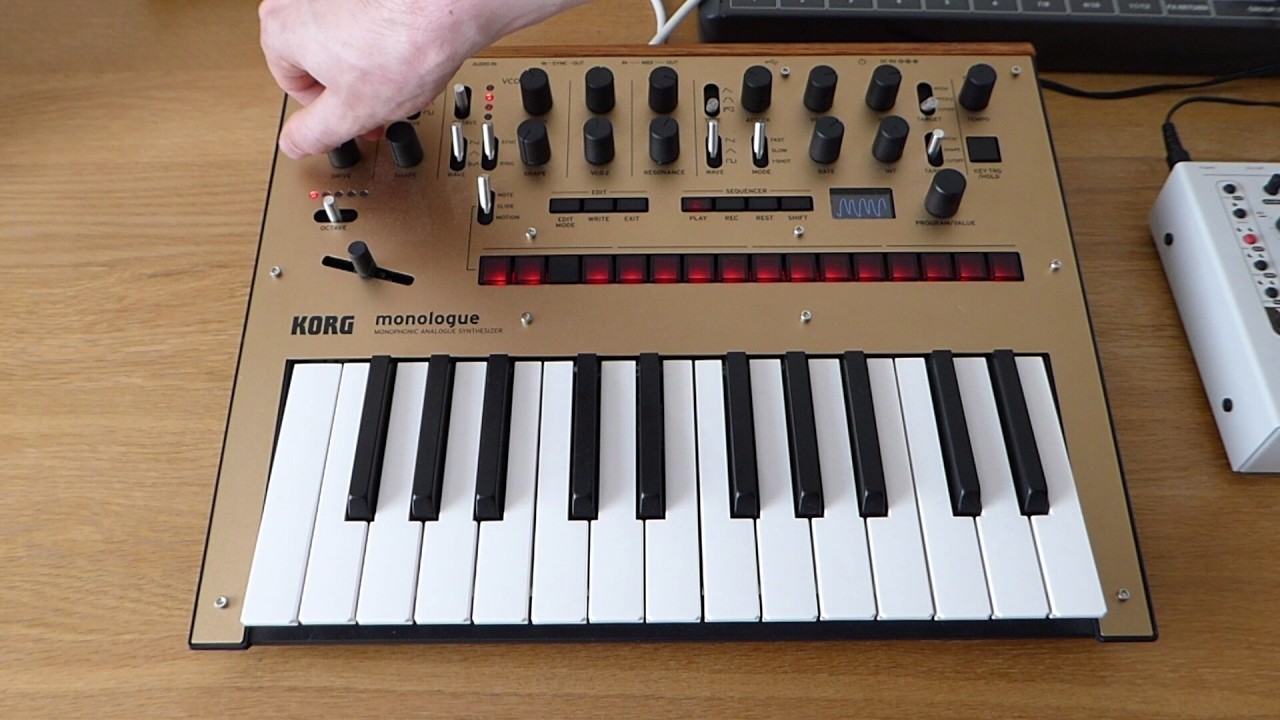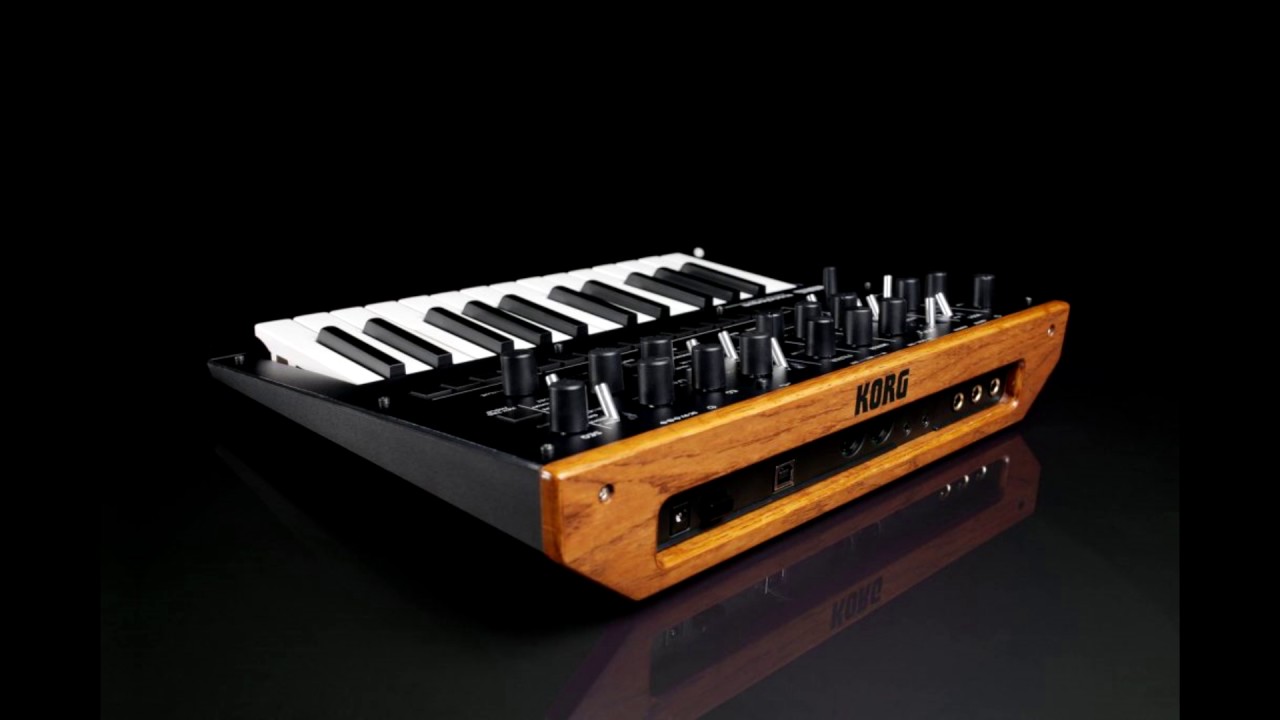 Korg Monologue full track with effects.
Specifications
Waveforms -
Saw Down, Square, Triangle, White Noise
Filter Slopes -
12dB slope (2-pole)
LFO -
1 LFO with Saw Up, Square, Triangle
VCA/Envelopes -
1 VCA with Attack, Decay
Controls -
MIDI In/Out, USB
Sequencer -
16-step monophonic sequencer
Keyboard -
25 plastic mini-keys
Memory -
20 Patches RAM, 80 Patches ROM,