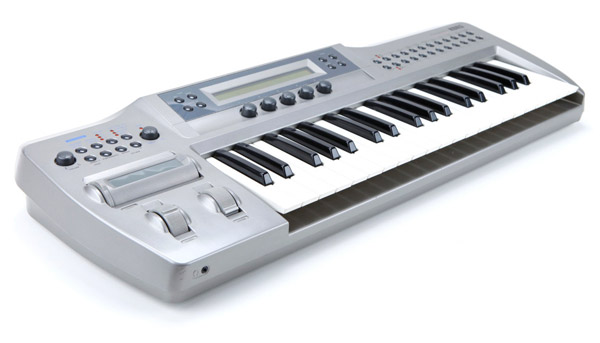 Digital does analog! The Prophecy was among one of the first synthesizers to lead a revolution started in the mid-nineties by synthesizer makers to satisfy a growing segment of the market that was lusting after old-school vintage equipment in the pursuit of making electronica-style music, by providing a state-of-the-art retro synthesizer that could sound like a classic analog.
The Prophecy Solo Synthesizer was unveiled in 1995, and was a purely monophonic solo/lead synthesizer. It employed DSP synthesis first developed for the Korg OASYS synthesizer, with algorithms for producing realistic analog timbres, VPM (Variable Phase Modulation) tones similar to FM synthesis, and physically modeled brass, reed, and plucked string instruments. At your finger tips were tons of real-time control over traditional analog editing parameters like filter cutoff and resonance, envelopes and the arpeggiator. It had a pitch wheel, a mod wheel, an expressive dual action ribbon wheel, six effects processors and more!
It is used by The Orb, Jan Hammer, Download, Meat Beat Manifesto, Mirwais, Front Line Assembly, Kobe, Depeche Mode, Orbital, Theatre, Überzone, BT, Union Jack, The Prodigy, the Crystal Method, Eat Static, Apollo 440, Radio Head, Luke Vibert, Stabbing Westward, 808 State, Rick Wakeman, Yes, Joe Zawinul, the Pet Shop Boys and lots more! A great and modern techno/electronic music machine.
Demos & Media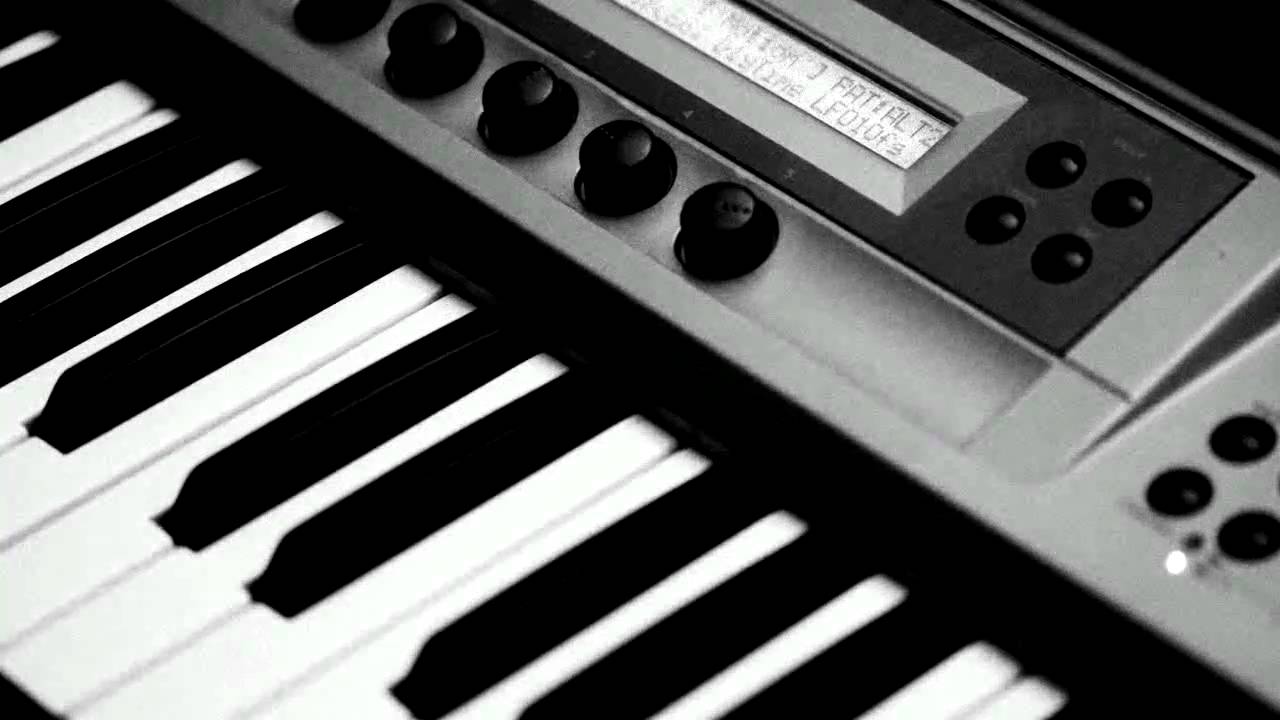 Korg Prophecy Demo track - Greek Prophecy
Audio Clip 1
A taste of sounds and tones from the Prophecy.
Specifications
Oscillators -
Physical Modeling
LFO -
4 LFOs, 30 Waveforms, Real-Time Modulation, 0-60Hz
Filter -
Voice Filter: Resonant Low/Hi/Band/Notch
Keyboard -
37 keys (with velocity & aftertouch)
Arpeg/Seq -
Arpeggiator: Programmable, Sends/Receives MIDI Clock