The DS-2 is basically a monosynth with an added 44-voice polyphonic strings section. The DS-2 was one of the first synthesizers to use DCOs (digitally controlled osc.) making it stable in tune but maybe not as fat as VCO synthesizers. That isn't to say it can't sound fat...it can. Especially if you use the polyphonic string section and apply some slow LFO modulation to the pitch. This is a very big and good looking synth with a lot of knobs for instant hands-on control. And you don't need a hardcase, it's built into one. Just lift the cover and there it is (smart!).
FYI: This is possibly one of the most unreliable synths when found on the used market! Models almost always have failed components in either the monosynth or polysynth stages. Most frequently encountered are failures of one or both DCOs, or the entire polysynth stage in of itself. Purchase of a DS-2 can be a VERY risky proposition!
What's good about it then? Well it has two nice LFOs, one with S&H and staircase waveforms. You can use either or both LFOs for modulation of Osc 1, Osc 2, VCF and the VCA. Pulse-width can be set manually or modulated by either LFO. The VCF is killer, it has a nice Moog sound in it that fattens up the sound. The two ADSRs are very fast so there's no problem making bass and drum sounds with it. It has an external input for processing other sounds through its lovely filter too. It is used by Cirrus, the Cardigans, Tambourine Studio, and Sun Ra.
Demos & Media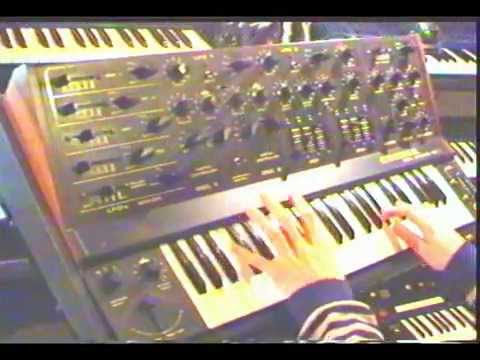 Specifications
Polyphony -
Monophonic synthesizer section; 44 voice polyphonic string section
LFO -
2 LFOs; LFO 2 has Sample&hold and Staircase waveforms
Filter -
1 4-pole LPF with Cutoff, Resonance, ADSR and ENV-amount
Resources
Submitted by John Melon and Magnus. Visit their site for more sizers and MP3's.
Additional information provided by DAC Crowell and images by Perfect Circuit Audio.