The PAiA FatMan is unlike other analog synths because it is based around one main concept - you build it yourself (DIY). So in addition to offering quite nice analog sounds, it gives you a chance to delve into synthesizer construction, and this can really help you learn more about how these things work. It can be built in about a day. Although it was first released in 1992, it is a true analog instrument and is still currently available and manufactured.
It is a small monophonic analog synth with two oscillators, 18 rotary knobs, 3 switches and NO keyboard. There is a low-pass resonant A(S)R filter, an ADSR VCA and portamento. It is quite affordable since you have to build it yourself. The kit comes with most of the components and detailed instructions so that anyone with a little soldering experience could put one together successfully.

There are two versions, a rack-mount or a desktop module. All of the components and specifications are the same for both. It's capable of producing some pretty quirky analog sounds and basslines but the number of different sounds you will get out of this synthesizer is limited. There is MIDI on-board, albeit very simple and basic. The FatMan uses control voltages to operate so the MIDI is really a MIDI-to-CV converter. However, it does not transmit MIDI info from it's knobs, though it's CV outputs can be used to control other old analog gear you may have around. Still this is one basic synth, with no effects, no arpeggiator or sequencer and no patch memory storage. But the DIY aspect is novel and the finished product is well-worth the effort!
Demos & Media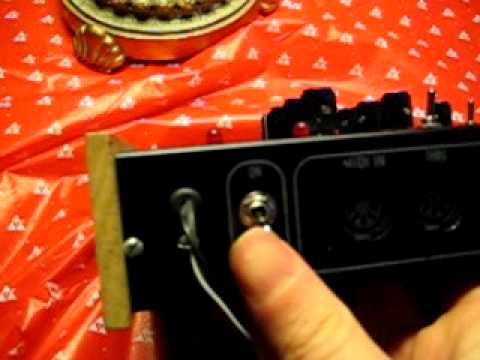 A quick tour of the PAiA Fatman.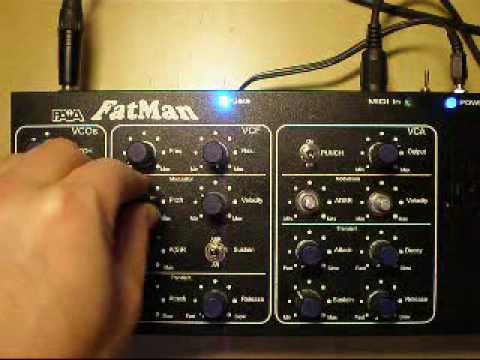 Paia Fatman Analog Synthesizer
Specifications
Oscillators -
2 with sawtooth waveforms
Filter -
1 low-pass resonant A(S)R 12dB/Oct
Control -
MIDI, CV Out (V/Hz) compatible w/ Korg, Yamaha and PAiA gear (velocity/pitch/gate)
Date Produced -
1992 - present