The Polivoks is the most popular vintage Russian synth made in the early 80's and it was among the first synthesizers produced in the USSR. It's purely analog with two voices of polyphony, two oscillators each with triangle, square, saw, two types of pulse waveforms and one noise generator, the levels of which are controlled via the internal mixer. Although the oscillators can become unstable and difficult to tune, the Polivoks is well suited for making screeching sounds and thunderous bass. You can also connect an external audio input for processing through the Polivoks' switchable dual-mode band pass/low pass filter and LFO sections. The LFO, or "Modulator" offers triangle, square, random and noise waveshapes and can be applied to the oscillator level and pitch or the filter cutoff. There are also two ADSR envelopes for contouring the oscillators and filters.
Polivoks had been produced since 1982 by the Formanta electronic factory (one of the biggest at the time); it was sold exclusively in the USSR. Polivoks has its own unique electronic components including a reliable keyboard (49 notes F to E) made with magnetically controlled contacts and DIN sockets for its three outputs and one input. Its synthesis modules consist of independent circuit boards, which is convenient for maintenance and repair. In addition, Polivoks is housed in an original rugged aluminum body of uncommon design with handy controls.
One more thing though, if you come across one of these it helps if you can read Russian. Check out this Panel Layout Translation to English.
Demos & Media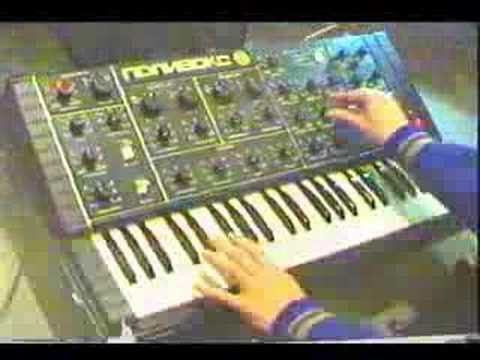 Specifications
Oscillators -
2 osc, 1 Noise Gen. Waveforms: triangle, saw, square, pulse 1 and pulse 2.
LFO -
LFO speed and modulation (triangle, saw, square, random waveforms)
Filter -
VCF: ADSR knobs, ADSR mode, cutoff, resonance, BPF/LPF mode, filter LFO level, envelope level.
VCA -
ADSR knobs, ADSR mode, mod level, keyb memory.
Keyboard -
49 note duophonic