The Memorymoog was the last official synth, made back in 1982, to come from Moog before they eventually went bankrupt and out of business. As a result, it was never fully completed; as MIDI technology was just coming out, the Memorymoog never did get to fully implement MIDI capability. There were two versions of this synth: the Memorymoog and the Memorymoog Plus (the version can be determined via the Autotune feature). The Plus model added a basic MIDI implementation, a Sequencer, and it also had more stable oscillator control, making the Plus model more valuable to collectors than the standard model.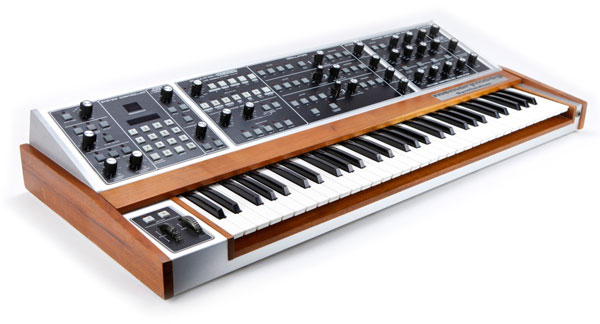 Due to the seemingly incomplete MIDI implementation as well as a less than perfect user-interface/operating system, some popular upgrades and retrofits have been produced and these days it is very common to find Memorymoogs with these retrofits. The most valuable upgrade is the Lintronics Advanced Memorymoog (LAMM), originally designed for the standard model, but also available for the Plus model. It provides a redesigned operating system, advanced MIDI functions and improved hardware components. Kenton Electronics produces MIDI retrofits for both the standard and Plus Memorymoog models (Kenton and Lintronics can even install these upgrades for you, considering the delicate nature and value of the Memorymoog). These upgrades can substantially increase the stability, MIDI functionality and value of the Memorymoog.

The Memorymoog is like having six Minimoogs stacked in one! Features include VCO syncing, sample and hold, and separate filters for each voice! It also has a Unison mode for a fat 18 oscillator monophonic bass and lead sound. And as its name would suggest, it has memory storage - 100 patches! It should also be noted that, while they appear relatively rugged, Memorymoogs are prone to problems, notably missing or stuck voices. It is used by 808 State, The Orb, The Crystal Method, Air, Jean-Michel Jarre, Freddy Fresh, Jan Hammer, Bon Jovi, INXS, Jellyfish, Imperial Drag, Moog Cookbook, Rick Wakeman, Labradford, Nick Rhodes (Duran Duran), George Duke and James "Jimmy Jam" Harris III.
Demos & Media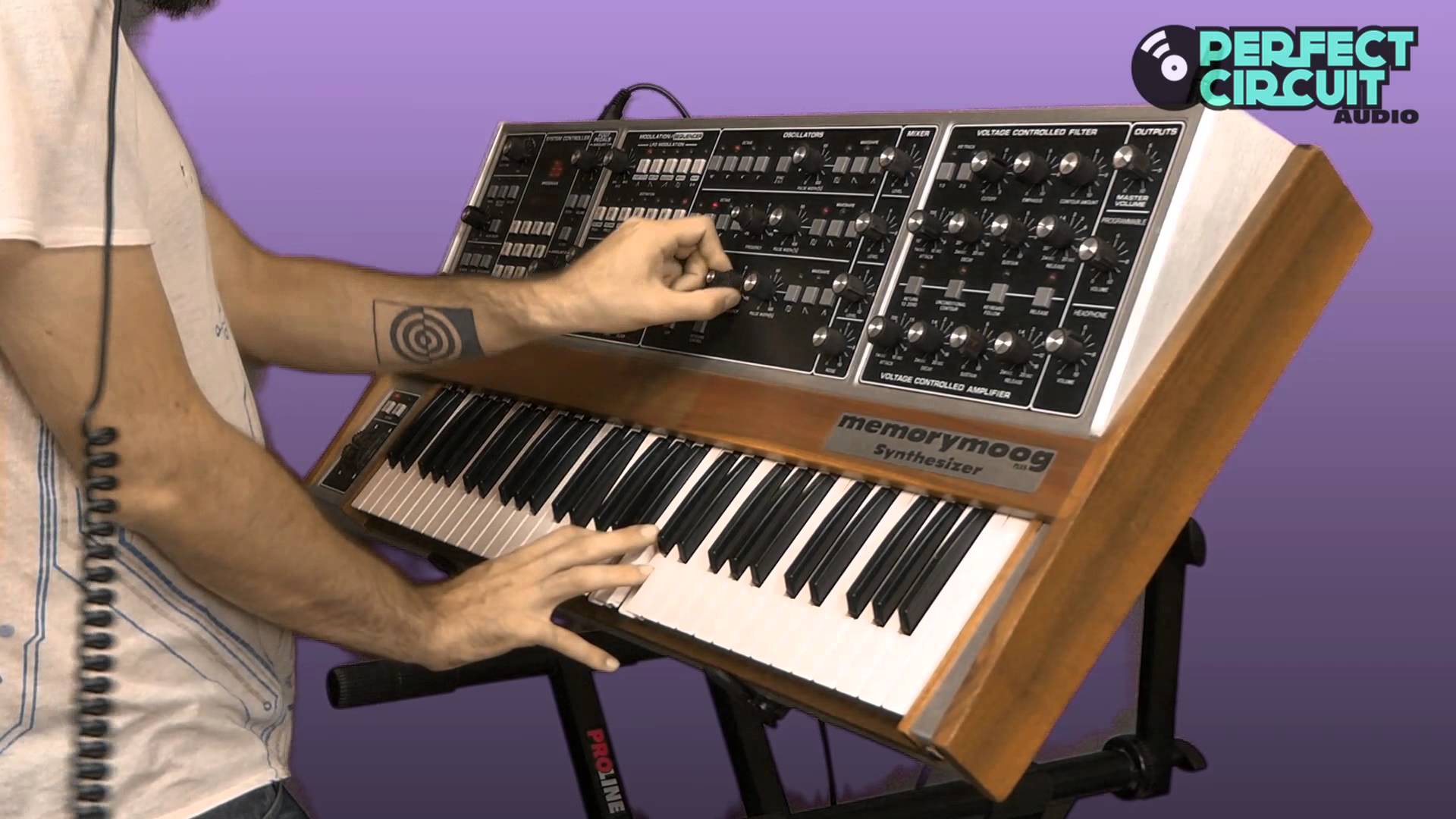 Moog Memorymoog Vintage Analog Synthesizer Overview
Audio Clip 1
Nice melancholy demo of the Memorymoog submitted by Heath Finnie.
Audio Clip 2
Another demo with a selection of sounds from the Memorymoog submitted by Heath Finnie.
Specifications
Oscillators -
3 VCO's per voice
(pulse, saw, triangle, or any combination)
LFO -
triangle, pulse, sine, and square waves
Filter -
One 24 dB/oct lowpass VCF w/ ADSR per voice!
Arpeg/Seq -
Sample & Hold. Plus model had a sequencer
Control -
CV / Gate (MIDI available on the Plus model, and by retro-fit/modifications)
Date Produced -
1982 - 1985
Resources
Images from Perfect Circuit Audio.
Additional information provided by DAC Crowell.
Review updated May 2010.