Modal Electronics Modal 001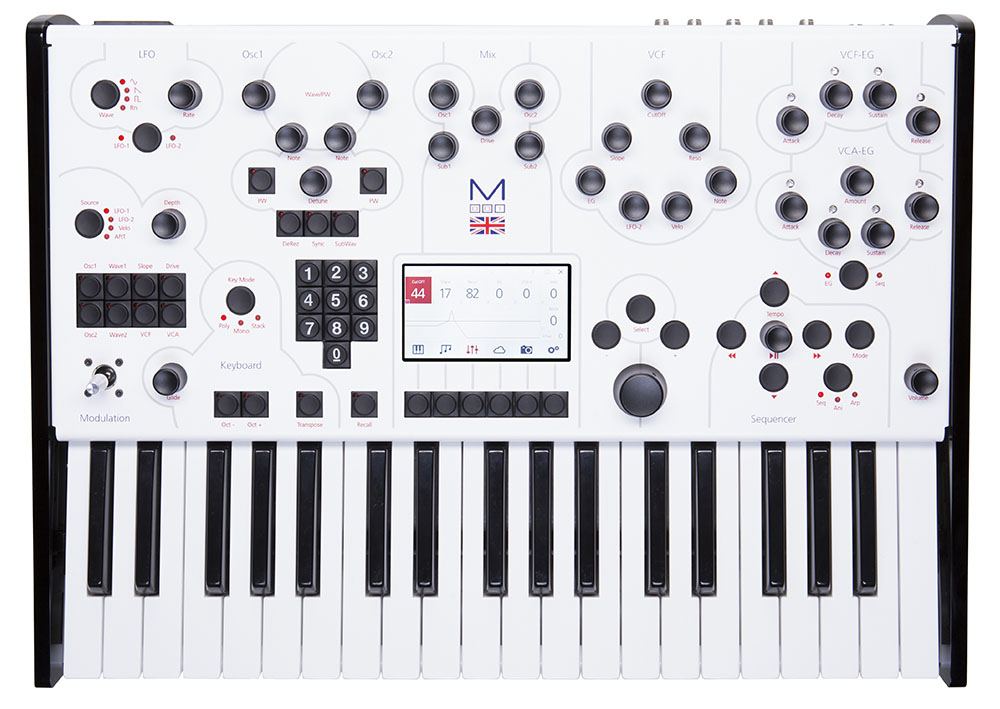 The Modal 001 is a 2 voice duophonic and bi timbral synthesizer that was released in 2015. It shares the same voice architecture as the Modal 002 and provides users with two oscillators per voice along with two sub oscillators. Since these can be either traditional square wave or the same waveform as the main oscillator, it basically gives users four oscillators per voice.
The analog/digital hybrid architecture of the Modal 001 makes use of NCOs for high resolution and stable oscillators. With over 50 different waveforms on offer, users can make use of either classic analog sounds or experiment with the unique shapes only digital can deliver. It has two LFO's, one that is per voice as well as a global one, and both features MIDI sync. The 001 also has VCF and VCA envelope generators and extensive modulation options.
The Modal 001 delivered in the sequencing department as well with a built-in 2 Track, 12 row, 32 step sequencer with MIDI sync capabilities. Modal made use of a premium FATAR semi-weighted three-octave key mechanism with aftertouch for the 001 and also included an arpeggiator with plenty of different modes. It supports MPE-compatible MIDI instruments and has an Ethernet port that can be used for internet updates or accessing the Modal Electronics cloud features.
Modal also paid special attention to the UI of the 001 and incorporated a high quality 4.3" screen with a wide viewing angle for ease of use. Everything is context-sensitive too, so if a user touches any of the control knobs the screen immediately displays the relevant control parameters. The front panel can also be used to access the six "quick recall slots" while up to 100 banks of quick recalls can be created. Most of the voice control parameters can also be accessed from the front panel and it follows a traditional synthesizer workflow.
Other highlights of the Modal 001 is its pure analog signal path from the oscillators onward with no digital conversion and its XY joystick for performance controls. Any control parameter can be assigned to any of the joystick axis. In addition, the Modal 001 has 4 CV inputs and 4 CV outputs as well as two audio inputs for audio processing from the VCF onwards.
Overall, the Modal 001 is a good looking and feature-packed synthesizer, but its price was a bit steep for casual synth enthusiasts
Demos & Media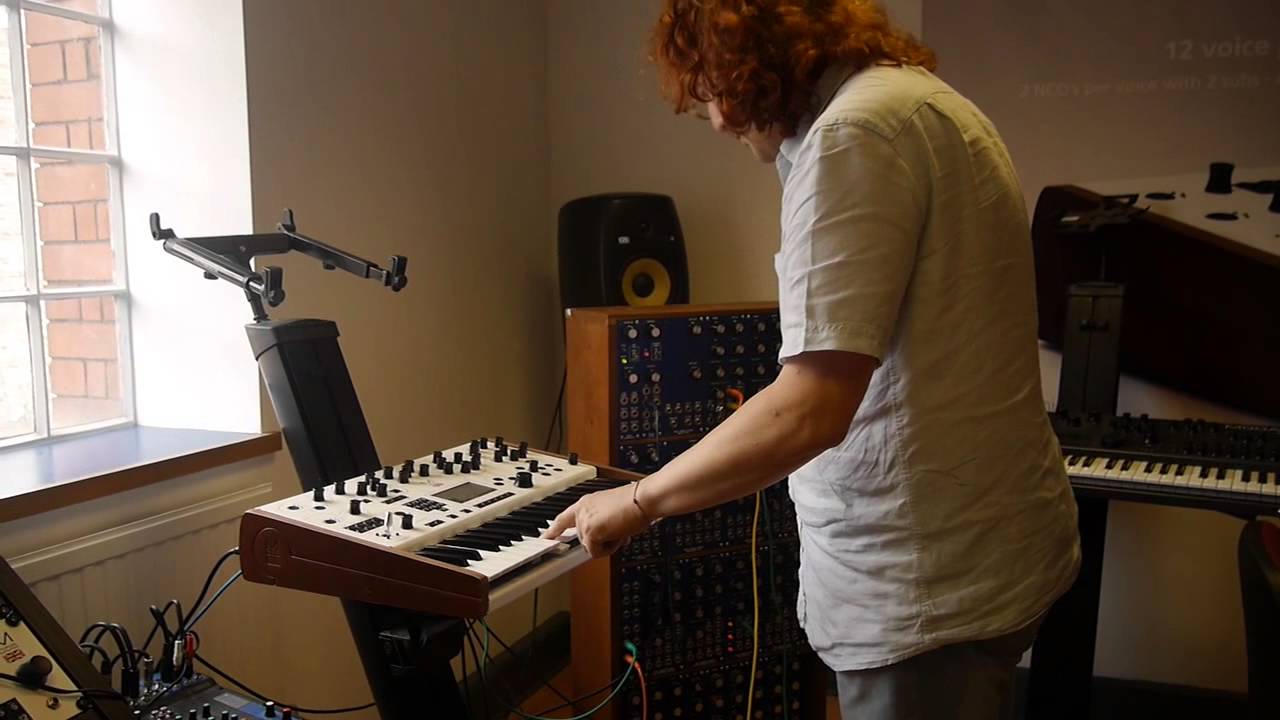 Modal Electronics 001 CV Demonstration
Title
Modal Electronics User Manual
Description
Modal Electronics User Manual
Specifications
Filter Slopes -
24dB Slope (4-pole), Low Pass, Resonance
VCA/Envelopes -
2 VCA with ADSR envelope
Controls -
MIDI IN, OUT, THRU
Sequencer -
32 step plus Animator
Arpeggiator -
Modes 'fwd1', 'bck1', 'pen1', 'pen2', 'shuf' and 'rand'