Studio Electronics MidiMini V30

The V30 is an update of the famous Minimoog replica, the Midimini, released by Studio Electronics in the late eighties. As far as imitations went, the Midimini was one of the best around, so a refresh was long overdue.
The MidiMini V30 is still heavily inspired by the Minimoog and features a three oscillator core. However, Studio Electronics has converted it into a semi-modular analog synthesizer, complete with CV and gate connections. The company has also applied some of the technology from their Boomstar range to improve the MidiMini V30. The result is a synth with plenty of new analog synthesis options along with expanded MIDI capabilities.
The MidiMini V30 is a monosynth in a 19" 4u rackmount format that adheres to the classic Minimoog architecture while adding plenty of new additions. This synth has a built-in power supply and is housed in a heavy metal casing. It feels incredibly durable, though, which is reassuring given the relatively high asking price. The fact that it is hand-built and uses high-grade components means that this is a synth that will not buckle under prolonged use, unlike many of the cheaper options out there. The through-hole construction of this synth also allows for easy long-term maintenance.
The signal flow of the MidiMini V30 will be familiar who used the original hardware and features three VCOs with triangle, sawtooth, sharktooth, and square waveforms. Studio Electronics also kept the VCO, VCF, and envelope design the same as the original hardware. The inclusion of a dedicated LFO is also a step up from the vintage MidiMini. The LFO features seve
Demos & Media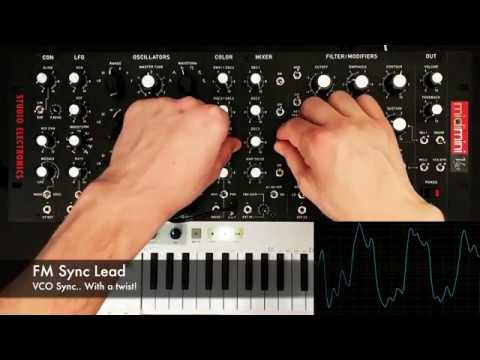 Studio Electronics Midimini V30 Demo With Patches [No Talking]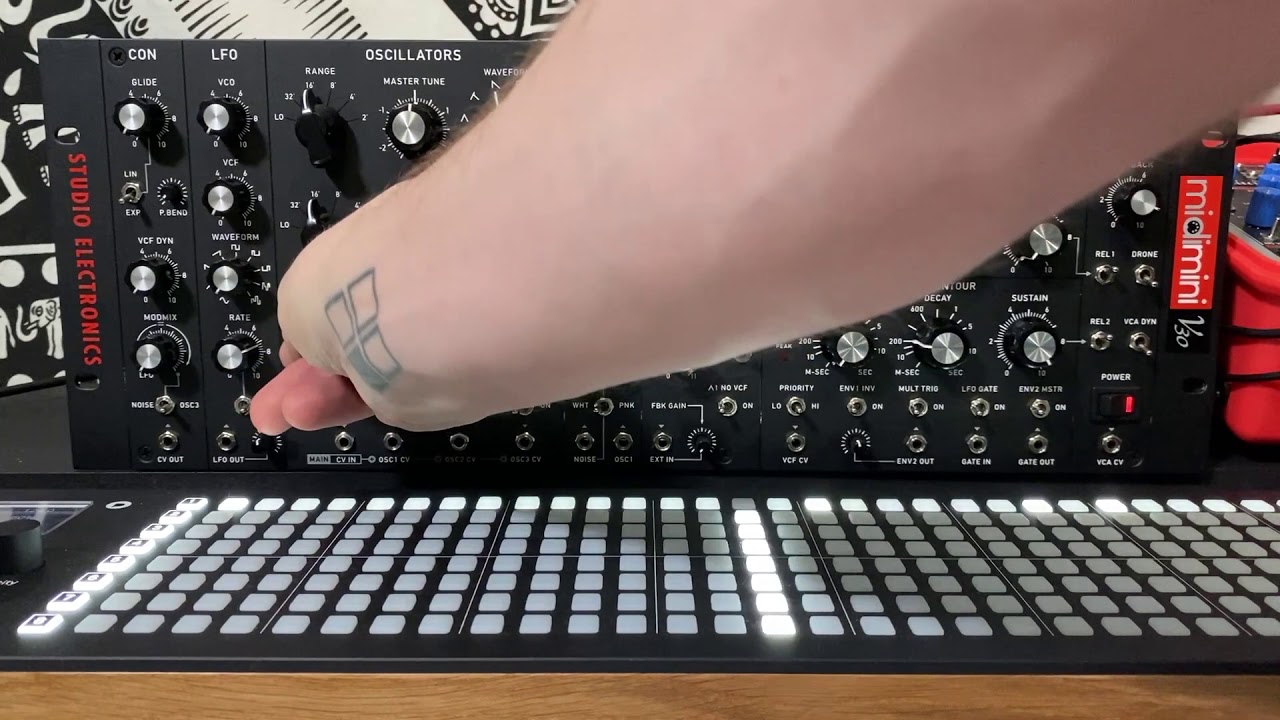 MIDIMINI V30 Oscillator Demo
Specifications
Waveforms -
Pulse, Pulse Variable, Saw Down, Square, Triangle
LFO -
1 LFO with Noise, Sample & Hold, Saw Up, Saw Down, Square, Triangle,
VCA -
2 VCA with ADS envelope