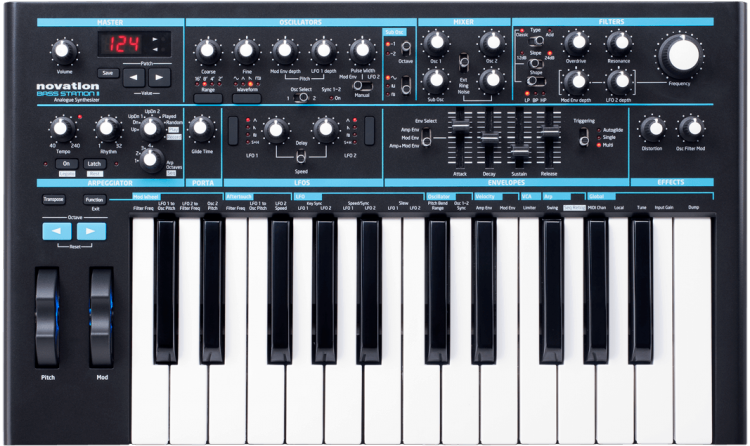 Novation released the Bass Station 2 in 2013 during a period when analog monosynths were enjoying a resurgence. The original Bass Station was a favorite amongst many thanks to its affordable price and very distinctive timbre. For the updated version, Novation decided to retain what made the original such a hit, but add some new features, such as an arpeggiator, a sequencer, a new keyboard and more. All this means that the Bass Station 2 is more than just a reissue with a new look, but a great instrument in its own right.

The Bass Station 2 is still light and portable, but can only be powered using the supplied adapter or via USB. Unfortunately, there is no way to power it by batteries. The bottom half of the Bass Station 2 is dedicated to its two-octave keyboard. Although it features nice aftertouch, some might find the 25 keys that are available a little too limiting. To the left of the keyboard, you'll find the Pitch and Mod wheels but backlit in blue.

The top half of this monophonic, monotimbral synth is dedicated to the pots, switches, and sliders used to coax audio out of it. All of these are sensibly split into different sections, including the Master section, Oscillator section, LFO section, Filter section, Arpeggiator section, Envelopes section, Effects section and Mixer section. So, for example, in the Master section, you'll find the three-character alphanumeric LED and volume dial while the Filter section is home to the large rotary knob used to control the filter's cut-off frequency or its center frequency. The layout looks a little crowded at first, but everything is grouped together logically and it soon becomes second nature to make tweaks and changes. The build quality is decent, but not outstanding, though.

On the back of the Bass Station 2 there is a Power In, power switch, USB port, MIDI in and out sockets, Sustain socket, EXT In socket and Line Output socket. The headphones socket and Kensington security slot are also on the back of the synth.

With two LFOs, two oscillators, two envelopes, two filters and an analog signal path the Bass Station 2 is no slouch in the audio department. The step sequencer is a very welcome addition and can draw from four separate sequences. Also, the Bass Station 2 has an arpeggiator too. Overall, the Bass Station 2 is a more than worthy successor to the original hardware and offers just as much value for money, if not more.
Demos & Media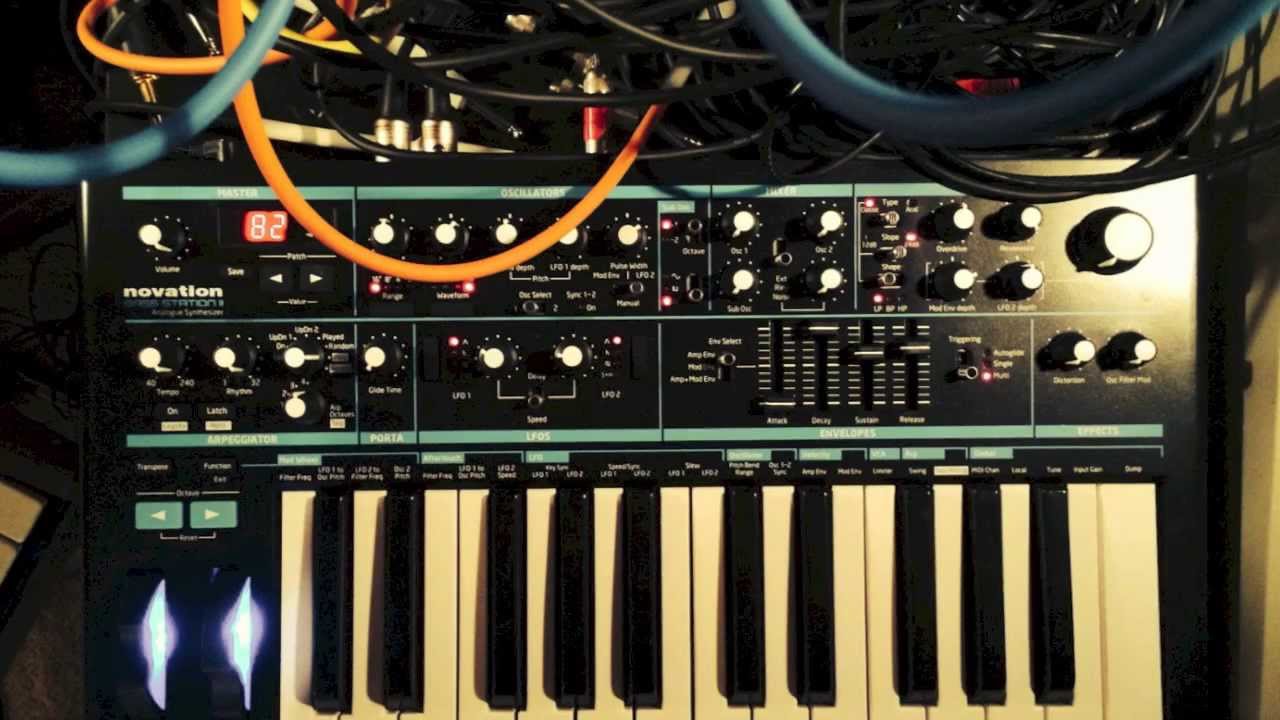 Novation Bass Station 2 Demo by INHALT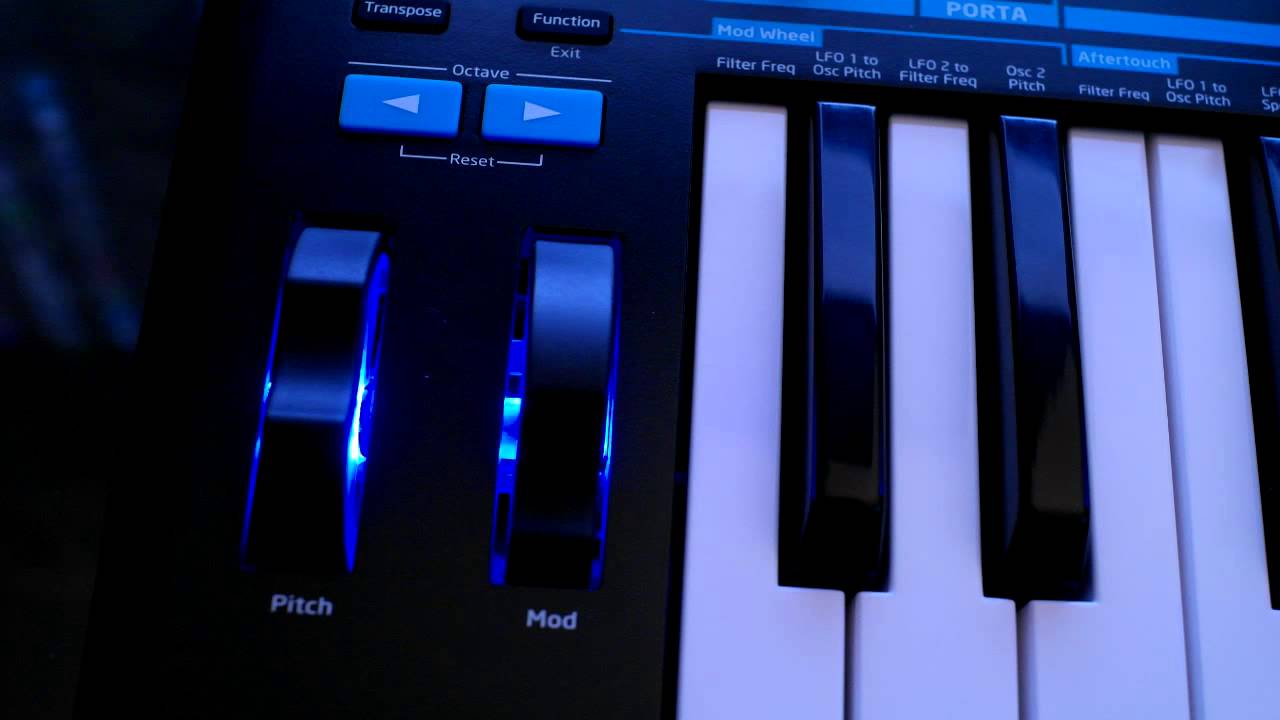 NOVATION BASS STATION II - DEMO
Specifications
Waveforms -
Pulse Variable, Saw Down, Sine, Square, Triangle, White Noise
Filter Slopes -
12 dB Slope (2-pole), 24dB Slope (4-pole), Band Pass, High Pass, Low Pass, Resonance
LFO -
2 LFO with Sample & Hold, Saw Up, Square, Triangle, Key Sync
VCA/Envelopes -
2 VCA with ADSR
Sequencer -
Step Sequencer
Arpeggiator -
Up, Down, Random, Latch
Keyboard -
25 keys with velocity and aftertouch