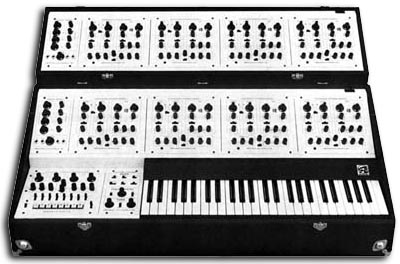 The immensely fat and analog Eight Voice from Oberheim is truly a Vintage Synth. It is essentially eight classic Oberheim SEM modules stacked together alongside the Polyphonic Synthesizer Programmer for memory, a simple analog mixer, and a 49-note keyboard. This gives you an eight voice polyphonic/polytonal synthesizer with 16 VCO's, 8 VCFs, 16 ADR envelope generators and more. In the late '70s a really cool 2-tier keyboard version was released with a larger 61 note keyboard added below the standard 49 note keyboard.
Because the Eight Voice derives its polyphony from having eight mono-synth modules hard-wired together, it has some pros and cons. What is cool is that this was a lot of simultaneous voices for the mid-seventies. And the ability to craft a different sound on each voice led to some diverse and complex sounds. However, it also meant you have to program each voice independently. Fortunately the Polyphonic Synthesizer Programmer stores 16 patches per voice (all of which can be different) so you can save all that hard work spent programming sounds.
The Eight Voice was the pinnacle of Oberheim's first synth system, completely based around the simple little SEM. But a need for truly polyphonic circuit designs would soon lead to Oberheim's legendary OB-series, leaving the SEM based poly-synths behind in the 1970's... It has been used by Herbie Hancock, Styx, and Rush.
Demos & Media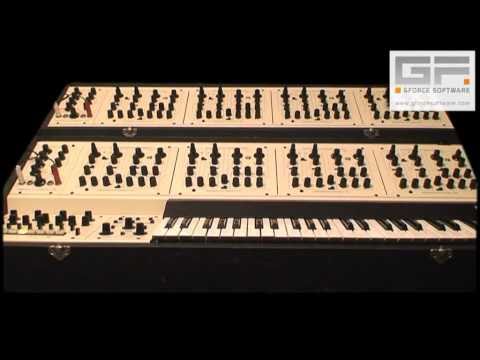 Specifications
Oscillators -
16 VCO's (2 per voice) with sawtooth or variable-pulse waveforms
LFO -
LFO with triangle wave only
Filter -
Low, band, high, notch filter w/ resonance
Date Produced -
1977-1980