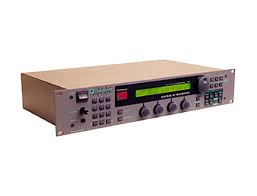 The Quasar is an early nineties synthesizer from Germany company Quasimidi. Although it is a digital synth, the Quasar was an early attempt at simulating vintage analog sounds without using an oscillator. Instead, the Quasar featured Multi-Algorithm Sound Synthesis or M.A.S.S. for short.
Quasar comes with a selection of 1000 onboard sounds, but what makes them unique compared to the competition of the time was that they were all processed using different synthesis techniques. It features the standard 16 parts expected from a synth module, including a drum-part and all of them can be used at the same time. Also, the Quasar has 64 note polyphony and is compatible with GM.
The Quasar features a user-friendly design, but the controls and knob feel rather flimsy for something made in Germany. However, everything is clearly labeled the 2 x 40-character LCD is easy to read. Despite being small it was a definite step up compared to the competition of the time thanks to its large, bold text. Since most of the functions can be accessed from single buttons it is more accessible than having to go menu diving all the time. The numbered buttons on the left of the front panel can be used to select different sounds, but for browsing through individual sounds in one group the up and down number selectors can be used. It is also possible to select the bank you want by holding down the bank select button. On the back panel, users will find 2 Midi-In along with Stereo Output and 4-single outputs.
The sounds on offer from the Quasar features plenty of the usual ones along with some that were a little more modern for its time. It features two effects processors that cover everything from chorus and panning, to distortion, vocoder, reverb, and delay.
Overall, the Quasar was quite a big hit among the dance crowd in the nineties as it offered a lot of versatility. While it is not without issues and can be somewhat fiddly to work with at times, it makes up for it by being very user-friendly and offering everything needed to create great dance tunes. Along with the resonant bass sounds, it also features some great sounding drums for the time. Unfortunately, the Quasar can sound a little muffled and lofi by today's standards and there are plenty of other options available on the market that has more to offer.
Demos & Media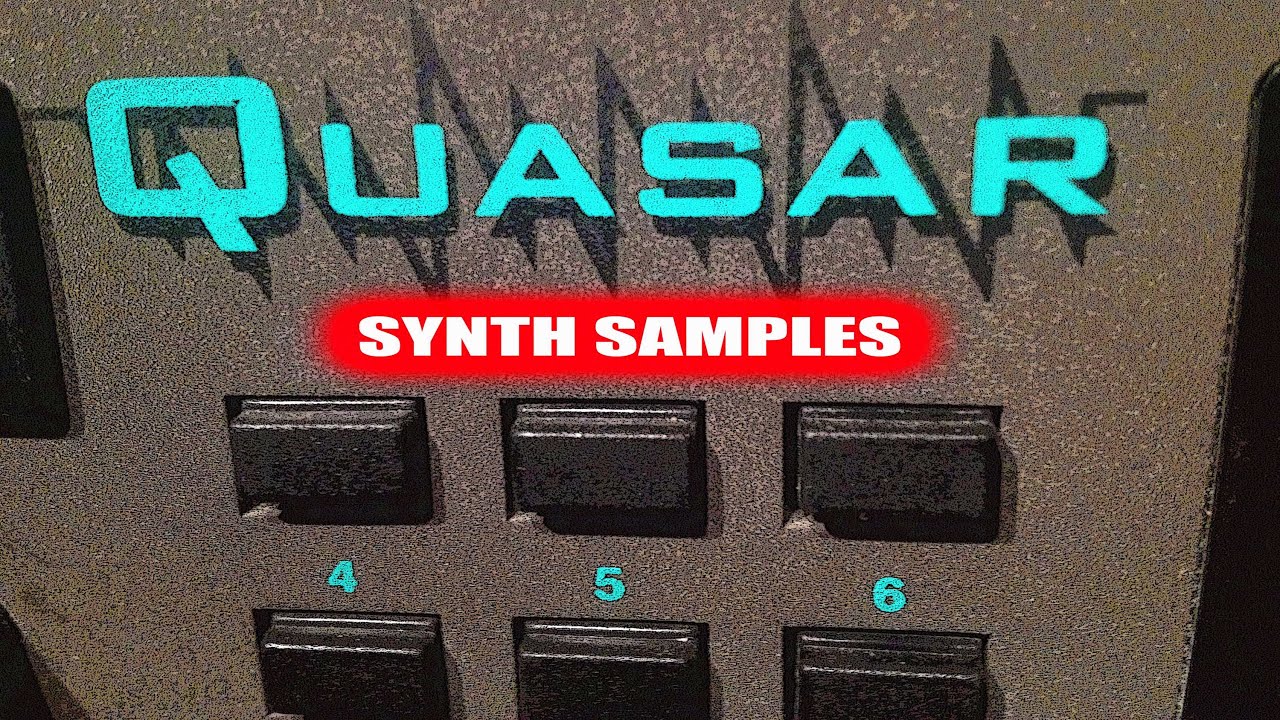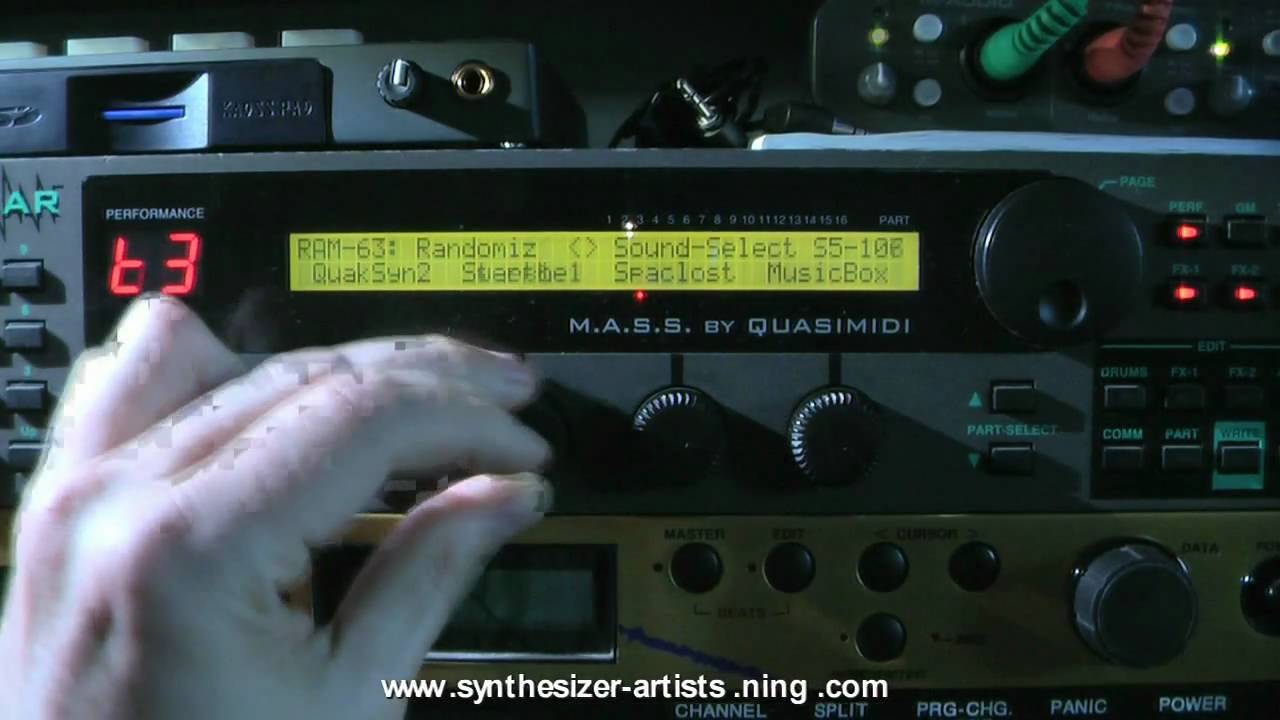 Quasimidi Quasar - Live Performance
Title
Quasimidi Quasar Handbook
Description
Quasimidi Quasar Handbook (English)
Specifications
VCA/Envelopes -
1 VCA with ADSR Envelope
Controls -
MIDI In/Out/Thru
Arpeggiator -
Built-in arpeggiator synced to MIDI clock
Effects -
Chorus, vibrato, delays, vocoder, filters, reverbs
Memory -
1000 single sounds in ROM, 200 performance layer sounds