The Roland Juno line, particularly the Juno-6 and Juno-60 were some of the most popular synths ever from the company, so it's no surprise that so many years later they are still trying to cash in on the name. There have been many other synthesizers bearing the Juno name, such as this particular one, the Roland Juno-DS61. It is part of the Roland Juno DS range, which also includes the 76-note Juno-DS76 and 88-note Juno-DS88.

The Juno-DS61 is an ultra-portable synth released in 2015 for musicians who don't want to lug around heavy gear. The DS61 is the lightest synth in the DS range and weighs only 5.3kg. It can operate using AC power and also supports optional battery operation. It has to be connected to an amp or PA system for audio, so have a battery-powered keyboard amp handy if you want to stay portable.

The DS61 features nine categories of sound, including synth, piano, and organ, so it is easy to get up and running without having to tweak anything. However, it also has the flexibility of performance mode for those who want to make more advanced sounds. With this mode everything from laying strings onto the piano, to assigning different instruments to different hands is possible. Even better, the DS61 is fully compatible with all of the Juno-DI's patches.

The weighted-action keys of the DS61's Ivery Feel-G keyboard feel great to play and allow for more expressive performances. In addition to the keyboard, the DS61 also has a pitch bend/modulation lever, four control knobs, four level sliders, and eight multicolor pads. It also has a 256 x 80 dots LCD. The DS61 comes with a built-in pattern sequencer that offers up to 8-track recording and can easily be connected to your DAW of choice by making use of the integrated USB interface. Thanks to the dedicated input you can also connect a microphone to the DS61 to make use of vocal effects such as vocoder and auto-tune as well as vocal reverb.

With the eight Phrase Pads of the SD61, you can add instant beats to your keyboard parts or make use of the USB memory to load MP3/WAV if you want to play along with full-band backing. The Phrase Pads can also be used as a live sampler as you can load them up with anything from loops to sound effects to instantly trigger during a gig.
Demos & Media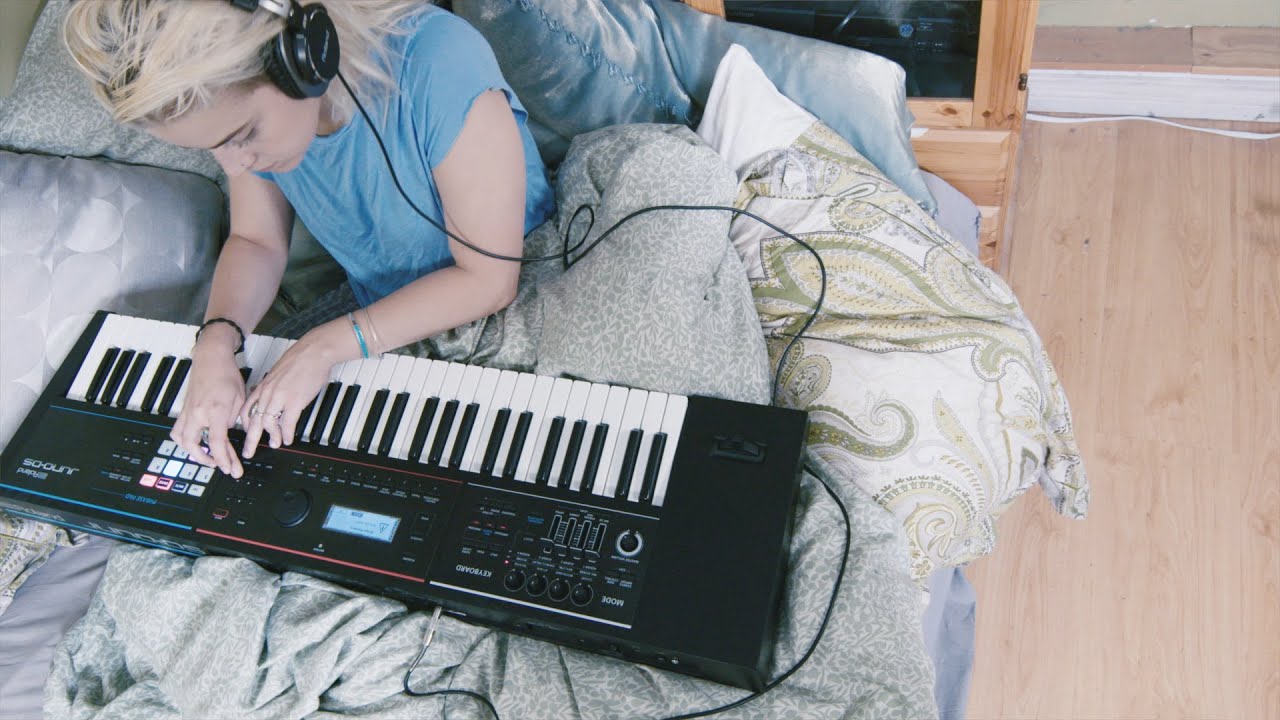 Chersea and the Roland JUNO-DS61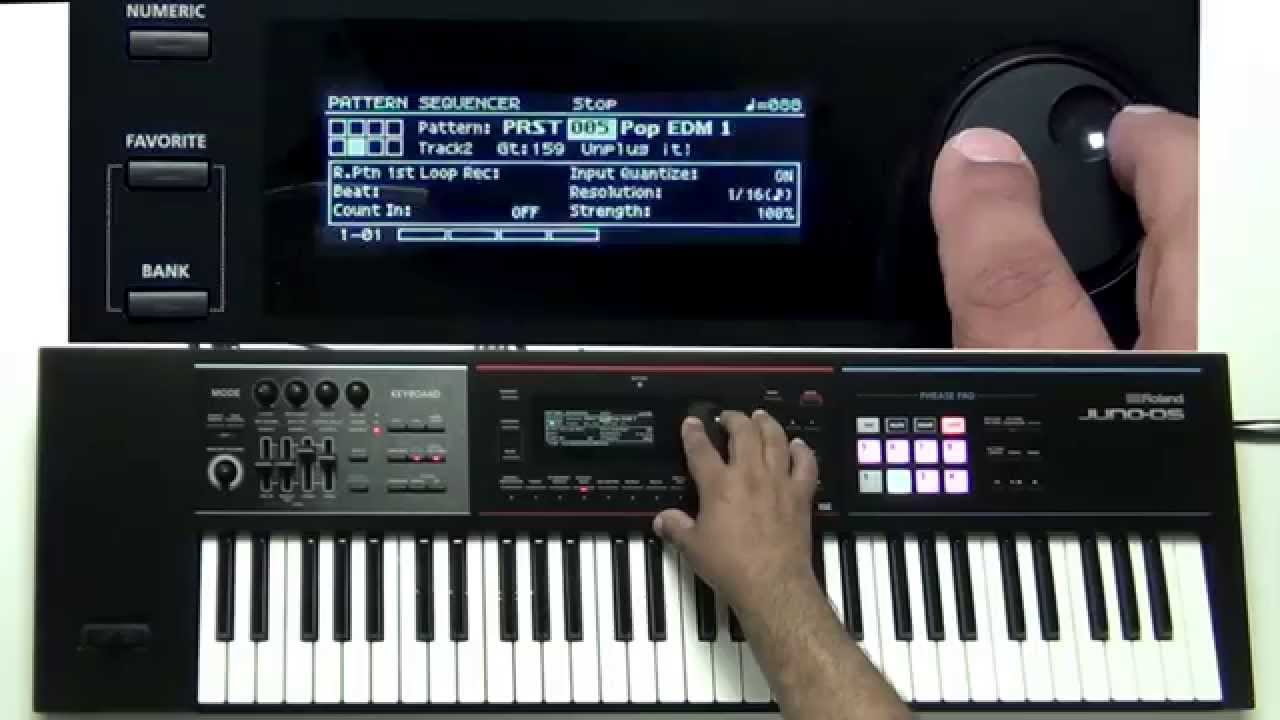 Roland JUNO-DS - Basic Overview
Specifications
Sequencer -
8-Track sequencer
Arpeggiator -
128 Arpeggio Preset
Patterns -
32 preset patterns, 128 user patterns
Effects -
Chorus, Reverb, Mic input reverb, multi-effects,
Keyboard -
61-note Ivory Feel-G keyboard with weighted-action feel,