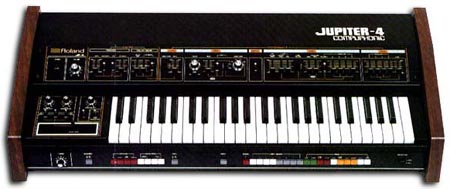 The first Jupiter synth. It was among one of the first poly synthesizers (4 individual voices which could be synced together for one fat monophonic lead), it had a pitch wheel that could be assigned to the VCA, VCF, VCO or all together, there are 8 memory locations and a cool arpeggiator - the arpeggiator can be heard in the Duran Duran classic, "Rio". It also has a very slow LFO for those ever-so-long filter sweeps. Pretty good for 1978!
Not so cool however, are the 10 preset sounds which sound nothing like the piano, brass or strings they claim to be. The placement of all the preset buttons below the keyboard can be inconvenient, especially while playing it. And as with most old analog synths, the Jupiter-4's tuning can go out often. Still it is a nice analog synth for creating weird trippy analog sounds. It's used by Meat Beat Manifesto, Gary Numan, Thomas Dolby, Saint Etienne, the Cars, BT, Simple Minds, Moog Cookbook, Vangelis, The Human League, Duran Duran, Spandau Ballet, Heaven 17, and film-maker Satyajit Ray.
Demos & Media
Roland Jupiter-4 Analog Synthesizer pt.1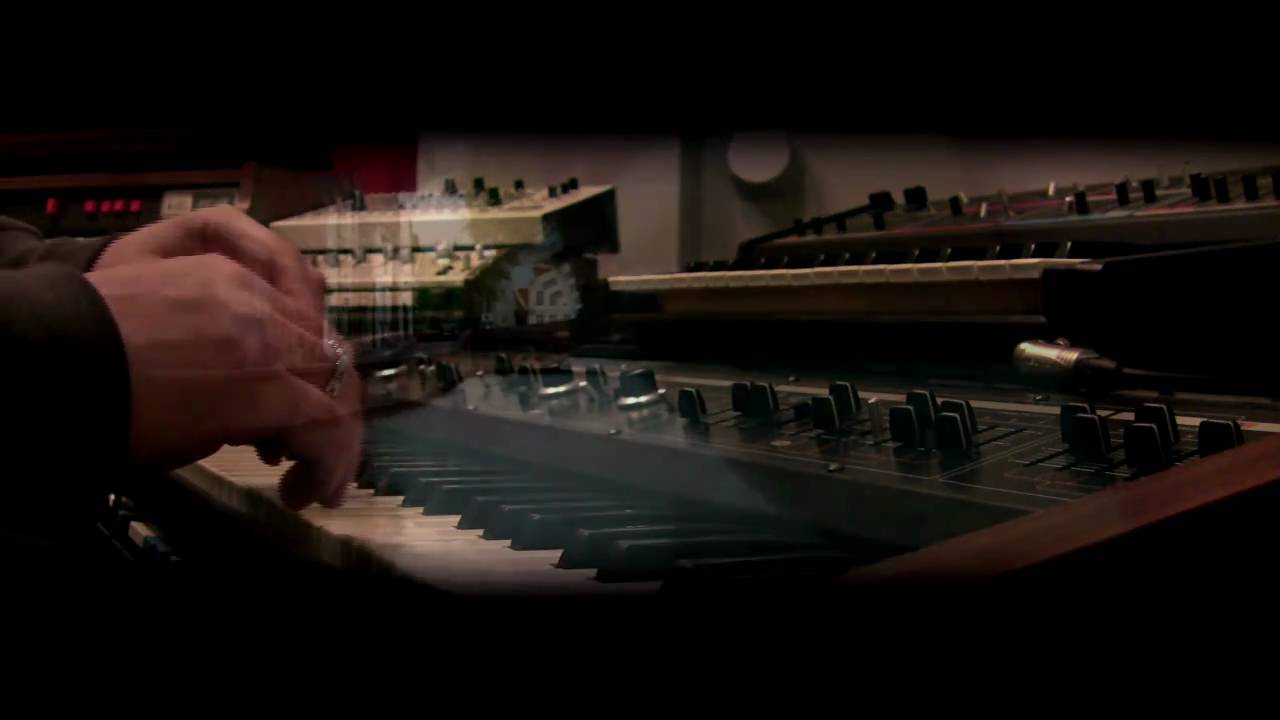 Roland Jupiter-4 by Sundayman
Audio Clip 1
Some cool sounds & grooves (the drums and effects were added and are not created by the Jupiter).
Audio Clip 2
A series of sample patches from the Future Music CD, issue 52.
Specifications
Oscillators -
1 VCO per voice (triangle, square, square with PWM) and a switchable on\off sub osc
LFO -
1 LFO (sine, square, ramp up and ramp down)
Filter -
HP filter, LP rez filter
VCA -
2 env (ADSR) one for the filter which you can invert, one for the VCA
Effects -
Ensemble/Chorus
Control -
TRIG IN to control the arpeggiator