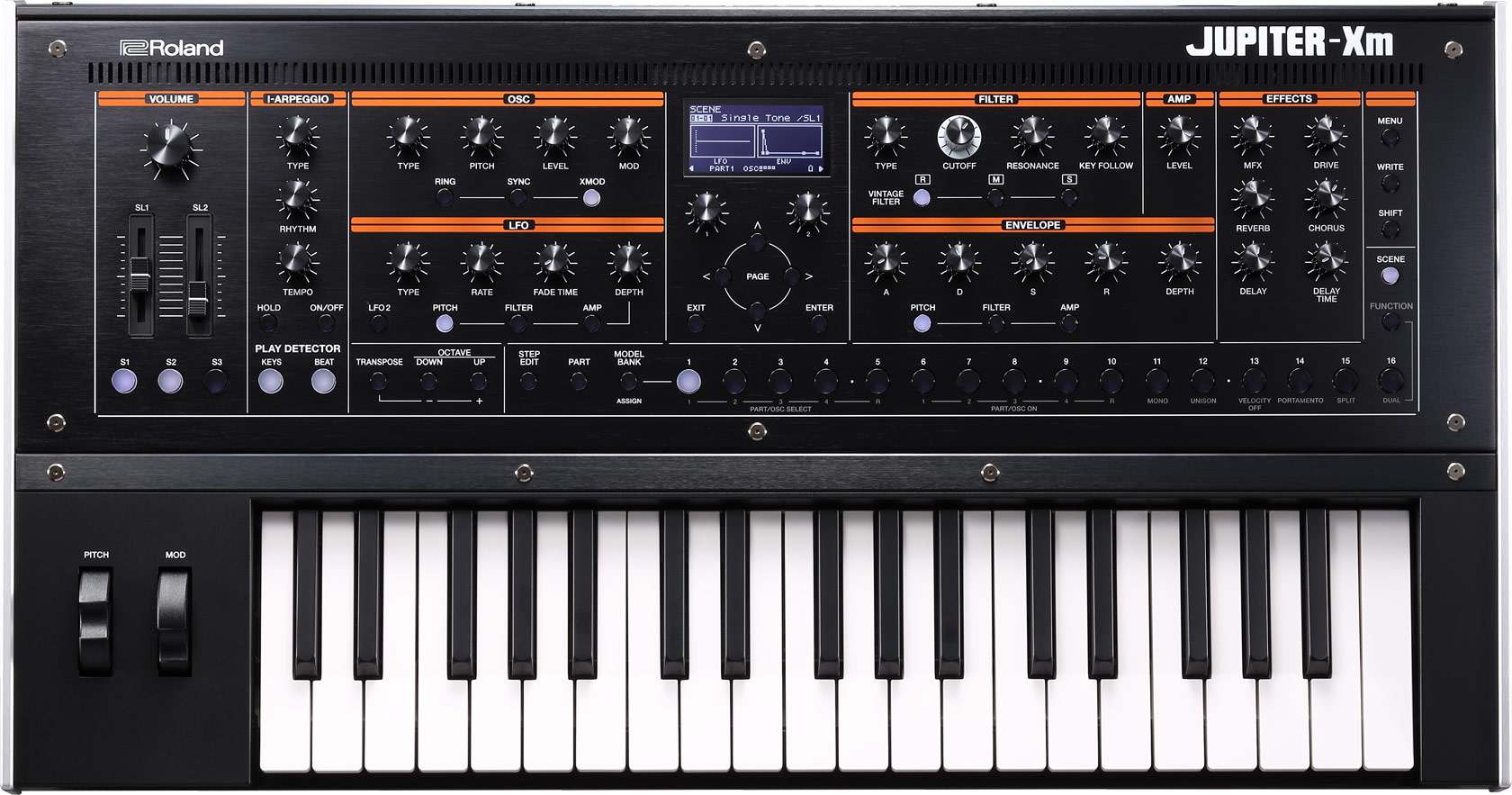 The Jupiter-XM by Roland was designed to continue the legacy of this range that started with the Jupiter-4 all the way back in 1978. The series has built a reputation for being top of the line products with premium builds and advanced sound technologies. For the Jupiter-XM, Roland has opted to use this classic design and premium build quality, but merge it with a powerful new synth engine. The result is a synthesizer that manages to faithfully recreate most of the sought-after instruments in their product history. Best of all, Roland was able to fit all of this into one relatively light package. The Jupiter-XM can be powered using eight AA batteries and has its own stereo Bluetooth speakers.

Although the Jupiter brand is quite well known, it's been eight years since Roland made use of it for their Jupiter 50 and 80. There is very little to fault about this synth in terms of build quality as it has aluminum ends to match its black brushed metal panel. The design also incorporates the iconic orange stripes of the range and it has a 37-key slim keyboard with responsive keys and three full octaves. The only drawback of this keyboard is that it doesn't have any aftertouch. Those looking for a bigger keyboard will have to wait for the Jupiter-X, which will have 61 keys. The Jupiter-XM has a graphic LCD that is 128 x 64 dots and plenty of knobs, sliders, and buttons that feel comfortable as well as durable. It is worth mentioning that the small size of the LCD can make it a little cumbersome to tweak a lot of parameters. A lot of menu diving is required to get things just right, so a larger display would have been a boon.

Roland boasts that the Jupiter-Xm has a sound engine flexible enough to reproduce the sounds of everything from the Jupiter-8, and Juno-106 to the SH-101, XV-5080, and even modern RD pianos. Also, it offers all the sounds of the classic Roland drum machines, like the TR-808, TR-909, and CR-78. Just as impressive is its I-Arpeggio, which makes use of artificial intelligence to create complementary drum parts, chords, basslines and arpeggiated lines from your input. These are a big step up from canned backing tracks as they are intelligently generated.

Overall, the Roland Jupiter-XM is not cheap, but it does offer impressive emulation of all their classic analog hardware in one portable design.
Demos & Media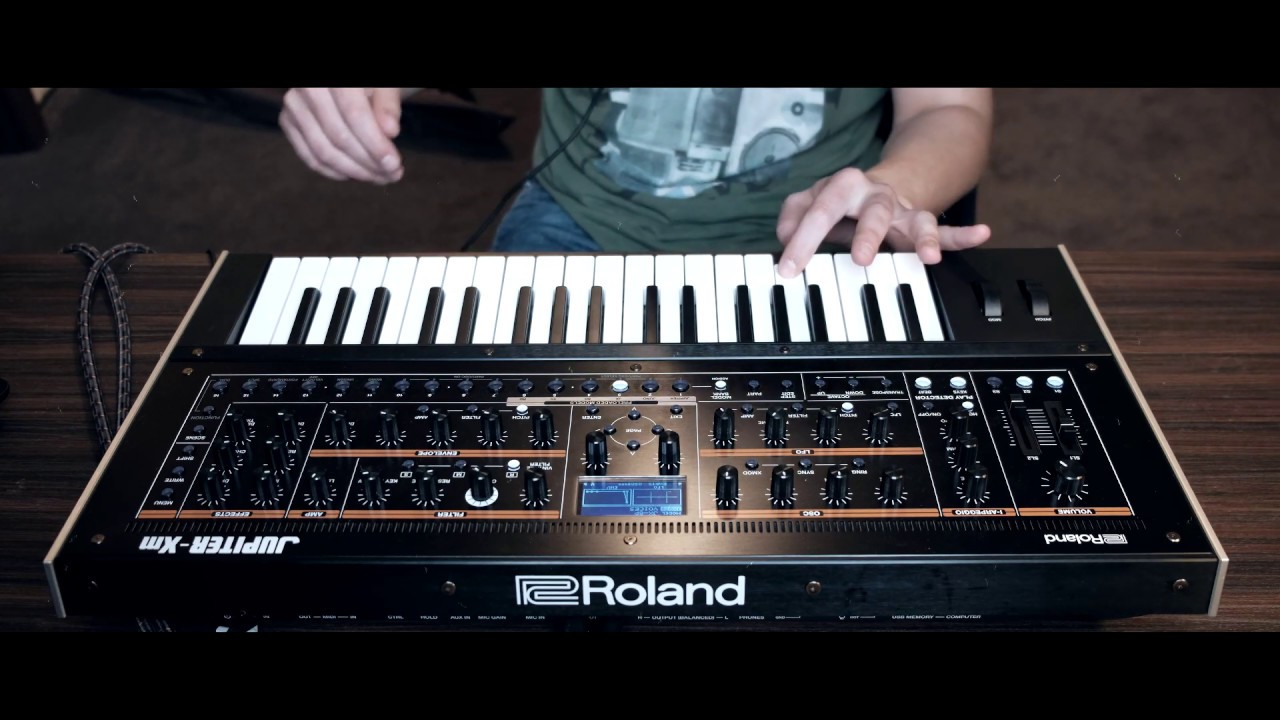 Roland JUPITER-X Series Synthesizers: JUPITER-Xm and JUPITER-X
Specifications
Oscillators -
4 Oscillators per voice
Controls -
MIDI In/Out, USB
Arpeggiator -
I-ARPEGGIO (Multi parts arpeggiator with playing detection)
Effects -
Multi-Effects: 4 systems, 90 types
Keyboard -
37 keys (compact type with velocity)