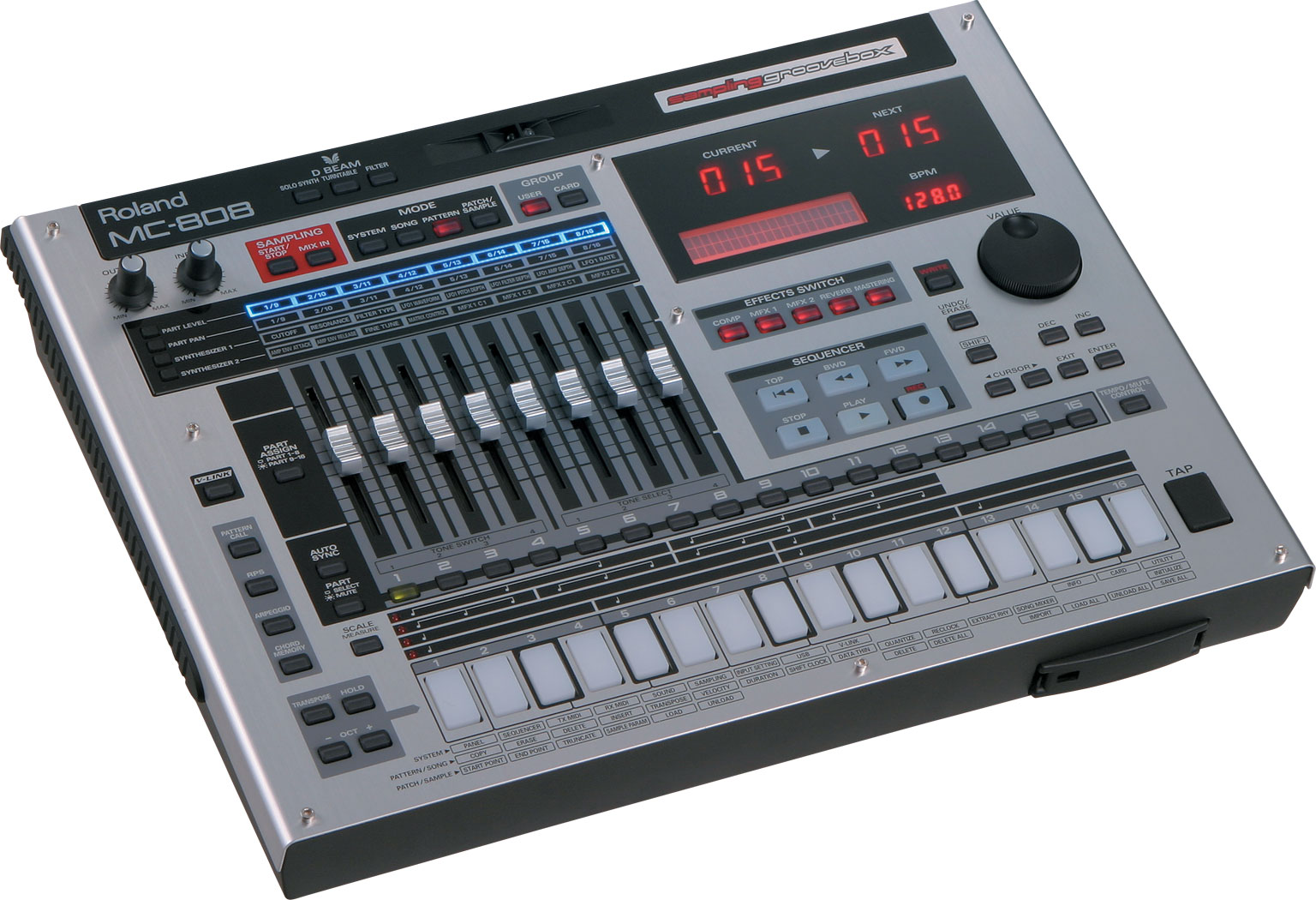 Roland produced the MC-808 to provide users with everything they need for song production to performance. It is a combination of synthesizer and sampler and also features a built-in sequencer. Roland already established themselves as a leader in the field when it comes to designing a great groovebox with their MC-909. Although the MC-808 was released after the MC-909, it is more of a scaled back version to make it more affordable. However, those expecting the 808 to be inferior to the 909 because of the lower price tag are in for a surprise.

The most striking thing about the 808 is that it actually has double the amount of polyphony of the 909 with 128 voices. It also has eight motorized faders, which was a first for a groovebox in its price range. This is great for live performers as the faders will snap to the proper position when you call up your pattern. These faders also make up for the fact that the 808 has far less switches and hardware knobs than what can be found on the 909. You'll also find 16 drum pads on the 808, which can be used as keyboard keys for those who want to play synth patches. In addition, the 808 has a D-Beam, which is always fun to use. Although the 808 only has 4MB of onboard memory, it can be upgraded with DIMM modules to up to 512 MB. In terms of storage, you can save 50 songs and 256 patterns to memory, while using Compact Flash cards of up to 1GB can increase this number.

The 808 design consists of an aluminum front panel, although the actual housing is made from plastic. To help with live performances and to just make the synth look funky all the buttons are back-lit. You also get three LED displays that allow you to keep an eye on the tempo and other important info while playing. On the back of the 808 you'll find the power switch, USB connector, MIDI connectors, phones jack and the input jack as well as output jacks. Since the 808 does not have an internal amp or speakers you will need to connect it to an external system or headphones to hear sound.

Although the Roland MC-808 wasn't the best groovebox for its time, it is still a decent bit of hardware. It even drew the interest of Jean Michel Jarre who made use of some 808 preset patterns on his Téo & Téa album. It's really interesting to see how the 808 outperforms the MC-909 in many areas, but fall behind in others, such as controllers. A PC is always going to be better for serious production, but if you just want to have some fun, then the MC-808 can definitely provide it.
Demos & Media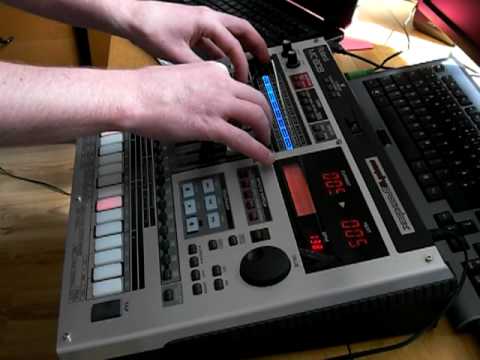 Specifications
Waveforms -
622 Waveforms, two waveforms can be assigned to a tone
LFO -
LFO with SIN, TRI, SAWU, SAWD, SQR, RND, BD-U, BD-D, TRP and more
Sequencer -
16-track Sequencer
Arpeggiator -
UP, Down, UP&Down, Random, plus chord memory
Patterns -
683 preset patterns
Effects -
47 effects types such as equalizer, overdrive, and delay
Keyboard -
16 keys non-piano style mini key set
Memory -
16 MB of user memory, 4MB of sample memory
Sampler -
4 MB of internal RAM for up to 47 seconds of monaural sampling, can be expanded with DIMM modules for up to 102 minutes of sampling