It's not great, but it ain't bad! A very stripped down monosynth from Roland's classic SH-series. Its single oscillator only has PWM, ramp, square and noise waveforms. It has a similar architecture to the SH-101, the VCA can switch between gate or envelope, the VCF is pretty standard, and there is a sample-hold function which is great for voltage controlled filtering into acid and back! Another cool feature is its external input which will allow you to filter external audio through its VCF. Because they are pretty old now they will most likely have some functional problems like sticky keys, and noisy knobs and signal. It is used by Orbital, Vince Clarke, BT, Conemelt, Josh Wink, Banco De Gaia, Mr. Oizo, Ladytron, Jimmy Edgar, Dave Holmes, Freddy Fresh, OMD, and 808 State.

Demos & Media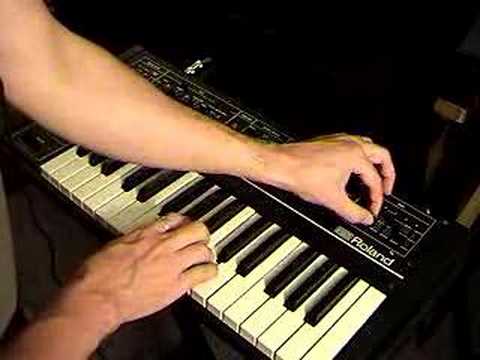 Roland SH-09 Analog Synthesizer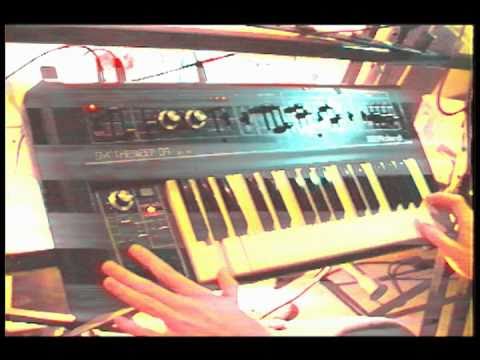 Audio Clip 1
Demo basslines for techno/house styles, from the Future Music CD, issue 53.
Specifications
Oscillators -
1 VCO with selectable ramp, PWM, noise or square waveforms
LFO -
switchable sine, square or random waveforms