SOMA Laboratory Pulsar-23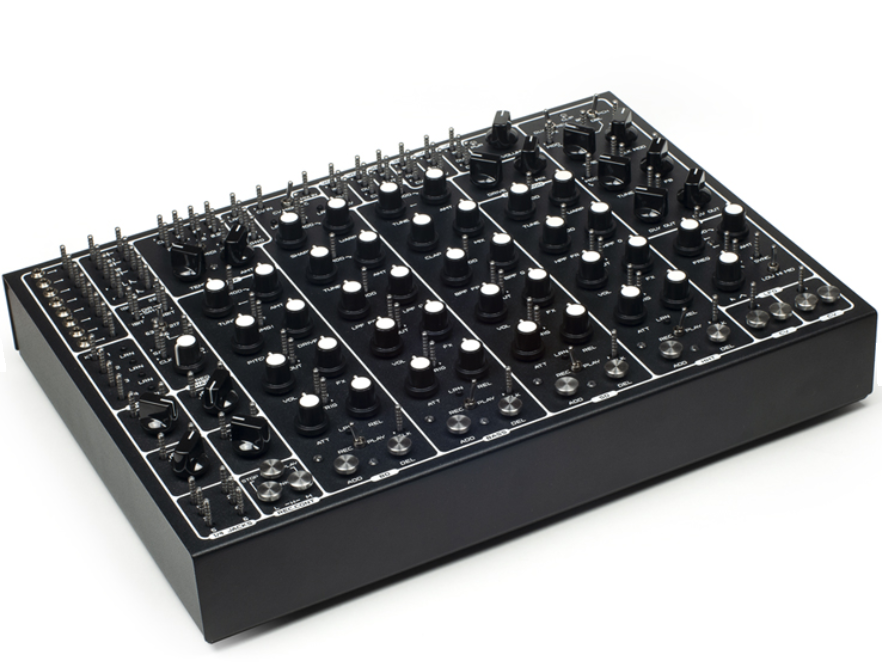 The Pulsar-23 is a drum machine by Soma Laboratory that has garnered praise from the likes of Martin Gore (Depeche Mode) as well as Paul Waaktaar Savoy (A-HA). It was designed by Vlad Kreimer, who describes it as an organismic drum machine. The Pulsar-23 consists of 23 independent modules, which gives it a semi-modular structure. It doesn't just offer the synthesis of percussion instruments either, but also rhythm, bass, and melodic lines. In addition, the Pulsar-23 can do effect and sound landscapes or it can be used as a source of control voltage and even a powerful analog FX processor.
Soma Laboratory has a history of creating unusual instruments and the Pulsar-23 is certainly not an exception. Its capabilities definitely surpass what is possible from the average groovebox and it handles everything from straightforward beats to generative rhythms and soundscapes with ease. What sets the Pulsar-23 apart from the average sequencer is the internal looper/recorder that it uses instead of typical step sequencing. User input from the touchpads is recorded and looped for more organic sounding rhythms. Tighter control is still possible, though, thanks to the MIDI and CV support.
The four synthesis channels of the Pulsar-23 are definitely tailored towards the percussion side of things, but can also be used to process sounds, whether from external sources or the synth itself. The Pulsar-23 lives up to its organismic moniker with patterns and textures you won't hear from a step sequencer-based drum machine.
The main features of the Pulsar-23 are its four drum channels, four envelope generators, and clock generator. It also has a wide range LFO with variable waveform and a unique pseudo-random generator. In addition, it has an FX processor with CV control, distortion, 2 CV-controlled gates, 2 CV-controlled VCAs, and 2 controllable inverters. In terms of the design, the Pulsar-23 has 55 knobs, 11 switches, and more than 100 inputs and outputs for patching. It features Eurorack integration, external mixing, and processing as well as live circuit bending.
While it is not the cheapest drum machine on the market, it is a very unique piece of hardware that does a lot more than expected. Not only does it sound great, but you also get access to a ton of patching and modulation options. The price includes 30 cables with crocodile clips, a power supply, and a high-quality handmade bag for transporting.
Demos & Media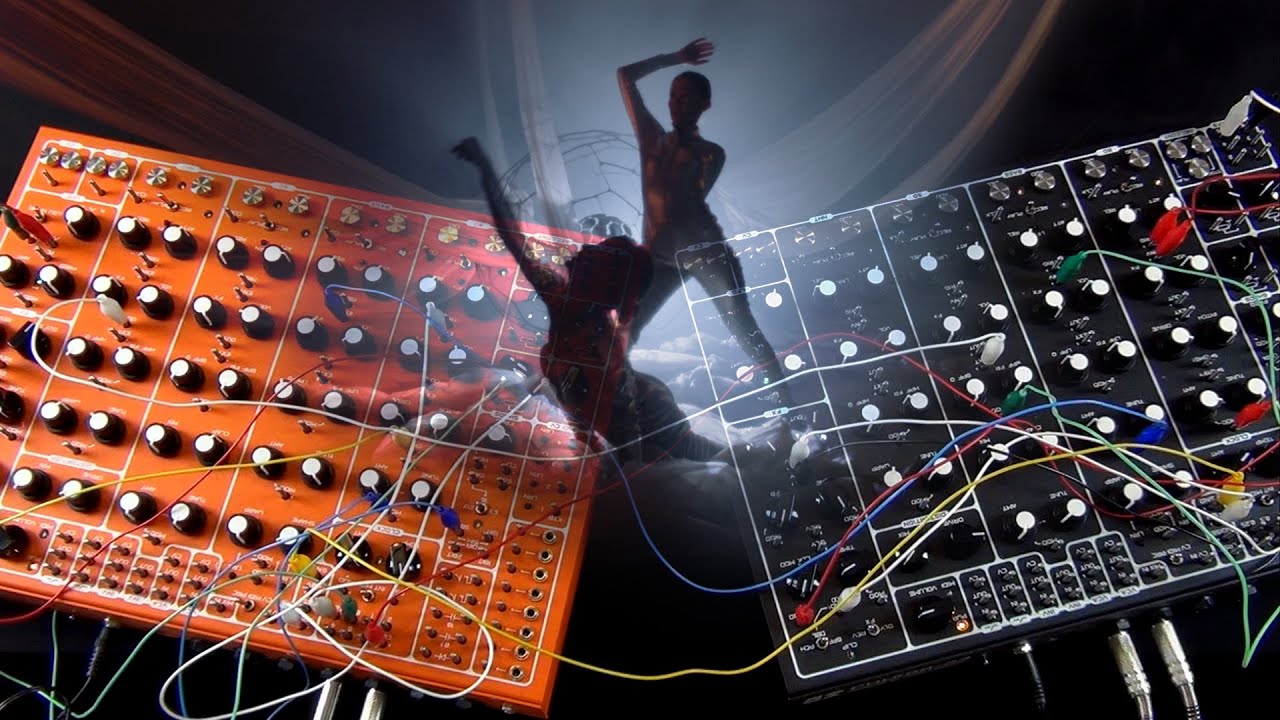 PULSAR-23 demo (SOMA laboratory)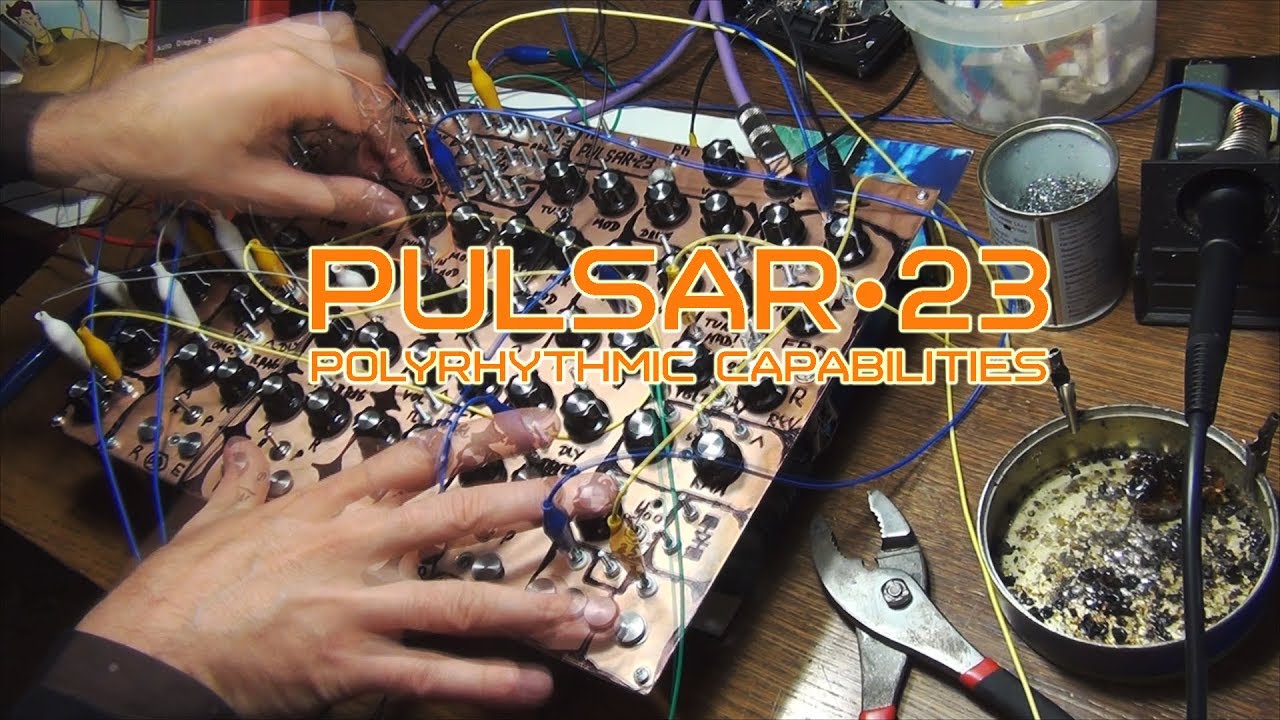 PULSAR-23 by SOMA. Demo of polyrhythmic capabilities
Title
Pulsar-23 User Manual
Description
Google Drive Download Link for Pulsar-23 user manual
Specifications
Control -
MIDI In/Out CV In, CV Out, Gate In, Gate Out