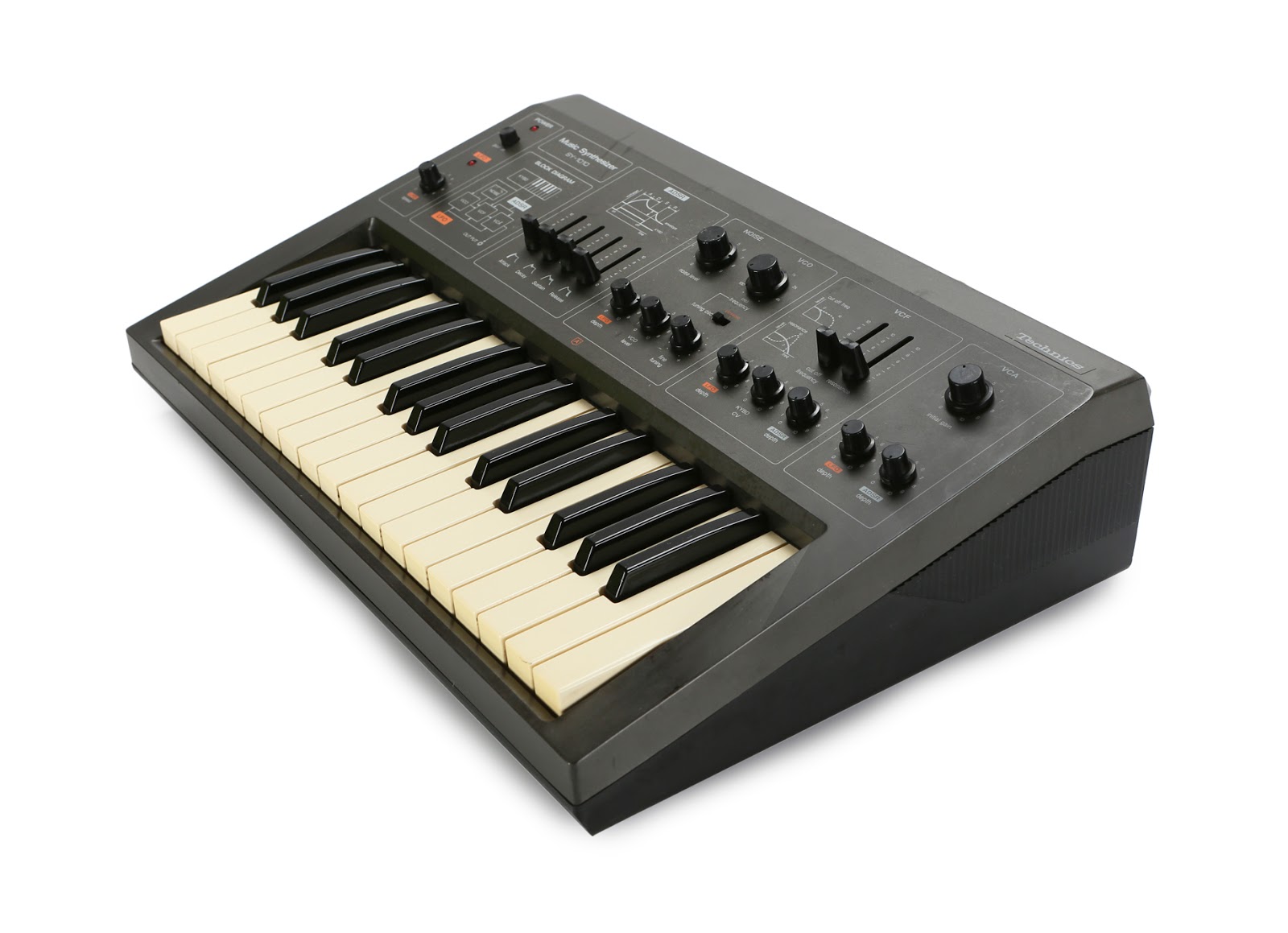 Not all of the Japanese synthesizers built during the seventies and eighties were destined for greatness and the SY-1010 by Technics is one of the ones that are often overlooked. This might be due to the fact that it is one of the simplest synths in terms of features which is evident by the fact that it only has a single oscillator with one waveform.
Apparently, the only way to get your hands on one of these synths back when they were first released was to visit a Technics showroom in Japan. Although it bears the Technics moniker, it was actually released by Matsushita and was marketed along with other of the high-end products in the Technics home audio range.
What the SY-1010 has to offer is a solitary sawtooth oscillator and a low pass filter. You can apply ADSR to these or get some tremolo effects using the sine wave LFO. It certainly doesn't have the depth or variety that a lot of other synths have and owners of the SY-1010 seem to agree that it has a bit of a melancholic sound to it.
The build quality of the SY-1010 is fairly decent for its time and it comes encased in solid plastic. Unfortunately, this synth is prone to discoloration, so finding one in mint looking condition could prove challenging. The keyboard features 32 keys, but don't expect anything like a pitch bend or mod wheel. The layout of the SY-1010 is very simple and straightforward as everything is neatly arranged and clearly marked. The front panel is divided into six panels with the power button and LFO knob on the left, followed by a block diagram showing how the synth works. Next to this is the ADSR section with four sliders followed by a section for the Noise and VCO knobs as well as knobs for LFO Depth, VCO Level, and Fine Tuning. The VCF section has sliders for the Cut Off Frequency and Resonance along with dials for LFO Depth, KYBD CV, and ADSR Depth.
Finally, the VCA section has an Initial Gain knob and LFO Depth as well as ADSR Depth. Considering the age of this synth it's no surprise to see a lack of MIDI, CV, or gate interface on the back. What you do get is an RCA output marked "Low" and HIgh" as well as a level switch that is marked "Normal/Boost." Judging by the Japanese warning displayed below this switch it's apparently possible to blow your speakers when using "Boost" so take care. Next to these is the second output section where you can connect a standard 1/4" jack.
Even the most simple of modern monosynth is going to beat the SYS-1010 in terms of features, so this is strictly one for the collectors. Provided you can find one in working condition at a reasonable price.
Demos & Media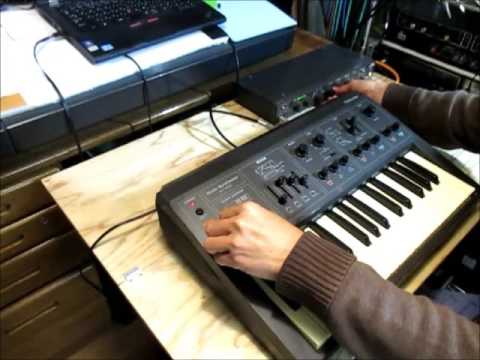 Technics SY-1010 Analog Monophonic Synthesizer (1979) Test
Specifications
VCA/Envelopes -
1 VCA with ADSR envelope