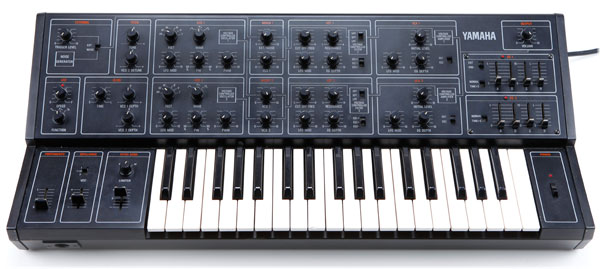 This synth really has its own sound. The CS-15's got style. Built like a tank with a lot of nice knobs and best of all, not one but two of those funny sounding multimode filters. It's actually a duophonic / bitimbral synth but you have to connect it to CV (Hz/V like Korg not V/Oct) to get the extra voice. Each of the two VCOs has its own CV/Gate control.
The best things about it are the flexibility of the VCFs and the routings to the filters and envelopes. You can rout VCO 1 to both VCFs and the VCFs to any of the envelopes positive or negative voltage. The VCFs are 12 dB/Oct and are switchable between low, band or high-pass. They are the key to the nice sound of the Yamaha CS family. Other nice features are noise, external-in for processing other sounds, LFO with Sample & Hold for those bubbling sounds and an individual auto-bend for the VCOs.

The CS-15 is great for strange blips, bass and tiny highpass sounds. The ADSRs aren't as fast as the CS-10 but they are ok. A nice feature is the 'brilliance' slider that can control either or both VCFs. At their extremely low prices, the CS-15 is an analog that's definitely worth checking out for yourself. It has been used by Astral Projection, Somatic Responses, Moog Cookbook, The Human League, and Vince Clarke.
Demos & Media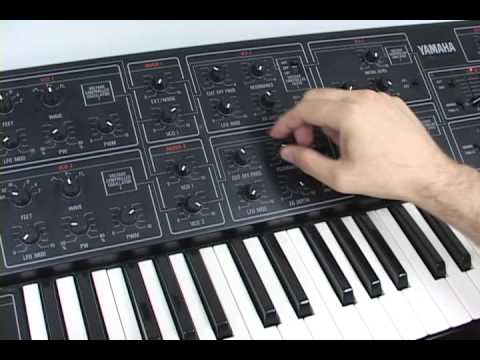 Yamaha CS-15 Synthesizer Demo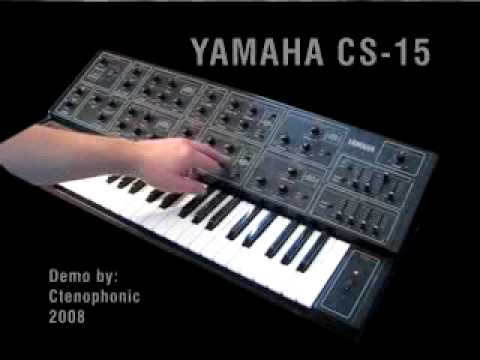 Yamaha CS-15 Video Demo Part 1
Specifications
Polyphony -
Monophonic / Duophonic
LFO -
One with triangle, saw and S&H waveforms
Filter -
Two multimode (LP/BP/HP). Controlled by either or both ADSRs.
Date Produced -
1978 - early '80s