The TG500 is basically a box-o-sounds. It is based on Yamaha's SY85 (1992) and doubles the polyphony but loses the sequencer and most of the buttons and controls for real-time and patch editing. You can go with just the stock sounds, their sound quality is excellent, using AWM2 (Advanced Wave Memory), Yamaha's synth-engine of choice since the days of FM-synthesis. You can also add external ROM cards for many more sounds in various styles. Despite the lack of controls, the TG500 has edit capabilities as extensive as the SY-85, and is easiest to program using an external or software based editor.
But as we said, it's a box-o-sounds with four expansion card slots right on the front-panel (two slots for data cards & two slots for wave cards) and a big fat volume knob. Six individual audio outputs make tracking or live PA mixing possible. It has three basic modes of operation: Voice - allows access to one patch at a time. Multi - allows up to 16-part multitimbral patches for sequencing. Performance - split/layer up to 4 patches across keyboard. Like the SY-85 it's got multi-mode filters and a dual-effects processor with chorus, flange, reverb, delay, exciter, parametric EQ, echo, ring modulation, leslie, distortion, etc. The effects can be used in series or parallel, and there are 4 busses to route sounds through them. The TG500 was a great and economical way to get Yamaha's AWM2 style sounds, but may seem limited today.
Demos & Media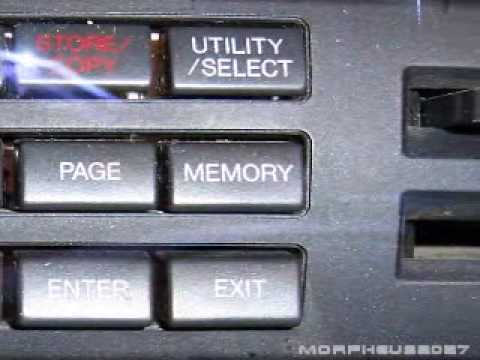 Yamaha TG500 Demo Sound Synth Parte I by Morpheus2027
Yamaha TG500 - New Demo Sound Synth By Morpheus2027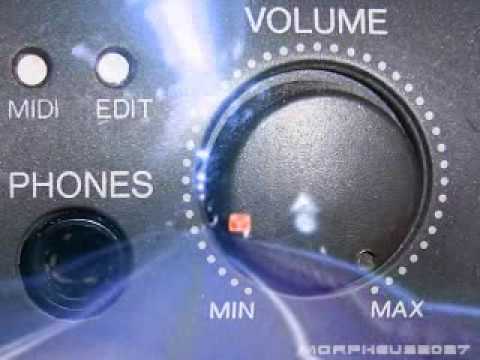 Yamaha TG500 Demo Sound Synth Parte II by Morpheus2027
Specifications
Polyphony -
64 voices voices (2 x 32)
Oscillators -
AWM2 (2nd-generation Advanced Wave Memory)
Filter -
Digital LPF, HPF, BPF, BEF (Band Elimination Filter)
Effects -
2 Discrete FX units, each with 90 effect types (Chorus, flange, reverb, delay, exciter, EQ, ring modulation, leslie, distortion, etc.)
Memory -
384 Patches, 252 Performances
Control -
MIDI (16-part multitimbral)
Resources
Thanks to Carsten Bohn for contributing.