Gotharman's Little deFormer 2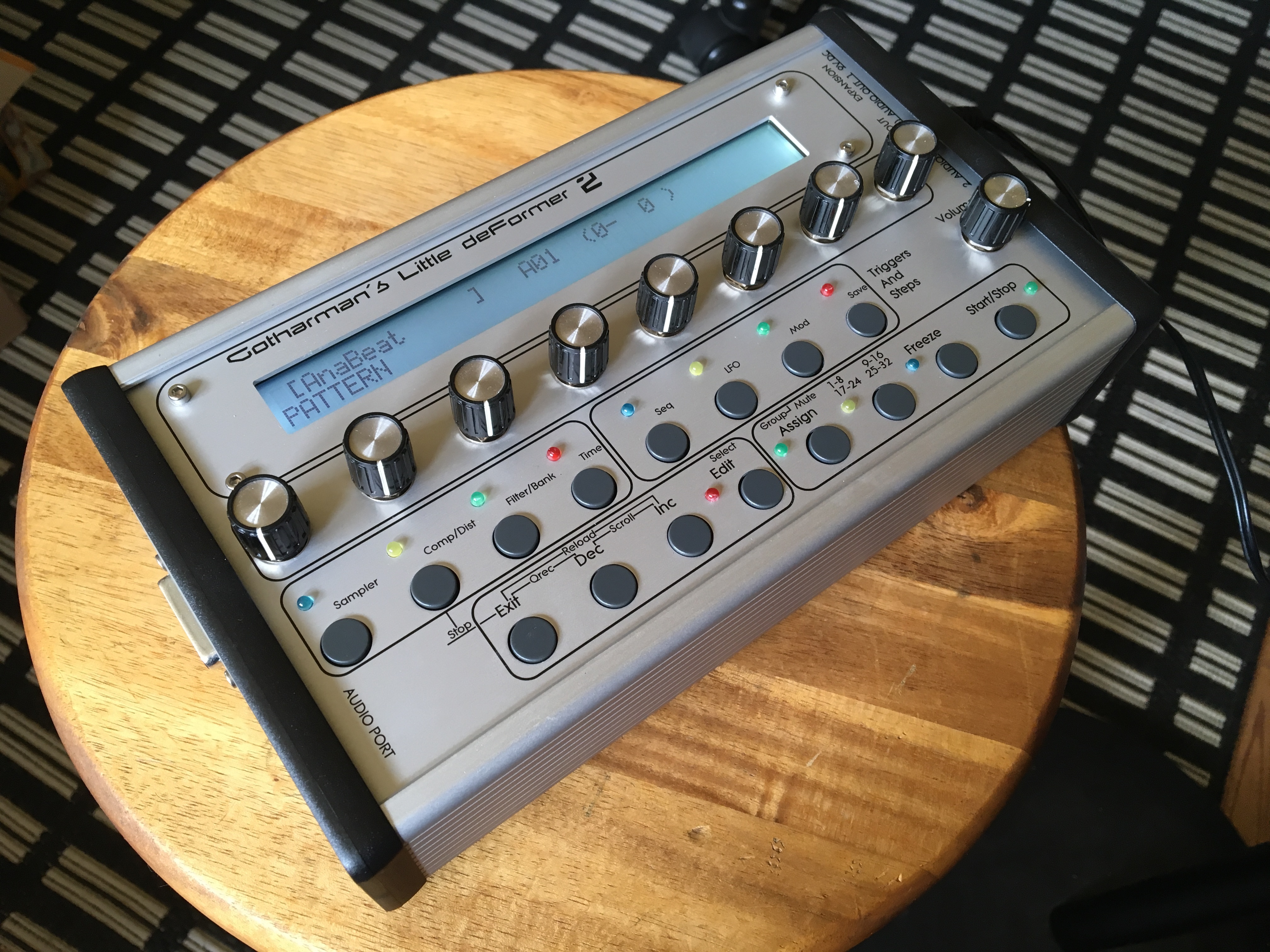 The original Little deFormer was released by Gothermans in 2009 and aimed at musicians who wanted to play live without having to set up all of their gear. It was a more unique alternative to the boring method of sampling phrases from your gear and then triggering those live. Since the Little deFormer had a sampler as well as a synthesizer section it made it possible to tweak the samplings for some interesting results instead of simple, boring playback.
The Little deFormer 2 takes everything that was great about the original hardware and enhances it all even more. In fact, the Little deFormer 2 now packs enough features that it could be considered a workstation. It offers a sampler, synthesizer, sequencer as well as granular effects in one box. Overall, it's a more powerful bit of equipment than the original deFormer and has more effects, more filter types, and a much better sequencer.
The Little deFormer 2 is available in two versions, expanded and expanded with the unexpanded version holding 512 presets, 512 samplings, and 512 songs. The expanded version on the other hand doubles this to 1024 presets and 1024 samplings while also increasing the maximum sample length from 100 minutes to 200 minutes.
With the Little deFormer 2 users can assign a sampling or an oscillator to each of the 16 sampleslots that are available for each preset. it is also possible to adjust and modulate various parameters separately for each of these sample slots, including things like waveform, loop, sample start and length, tune, and more. In addition, each sample slot has its own filer that can be set. It's even possible to form a Filterbank from the sample slot filters.
To handle sequencing the Little deFormer 2 has a built-in sequencer with 32 step tracks for recording notes as well as 4 controller tracks for parameter controls. It's no slouch in the modulation department either with a maximum of 32 modulation routings per preset. The sample engine of the deFormer 2 is 4 note polyphonic. The design of the deFormer 2 is compact, but rugged enough for live use. It features a clear layout for the front panel and plenty of dials and buttons to access all the features without too much menu diving.
Since its release in 2012, the Little deFormer 2 has been surpassed by the Little deFormer 3, which features even more sequencing, effects, and synth/sampler power. The Little deFormer 2 is definitely a very boutique workstation but has won over many users with its quirky design and features.
Demos & Media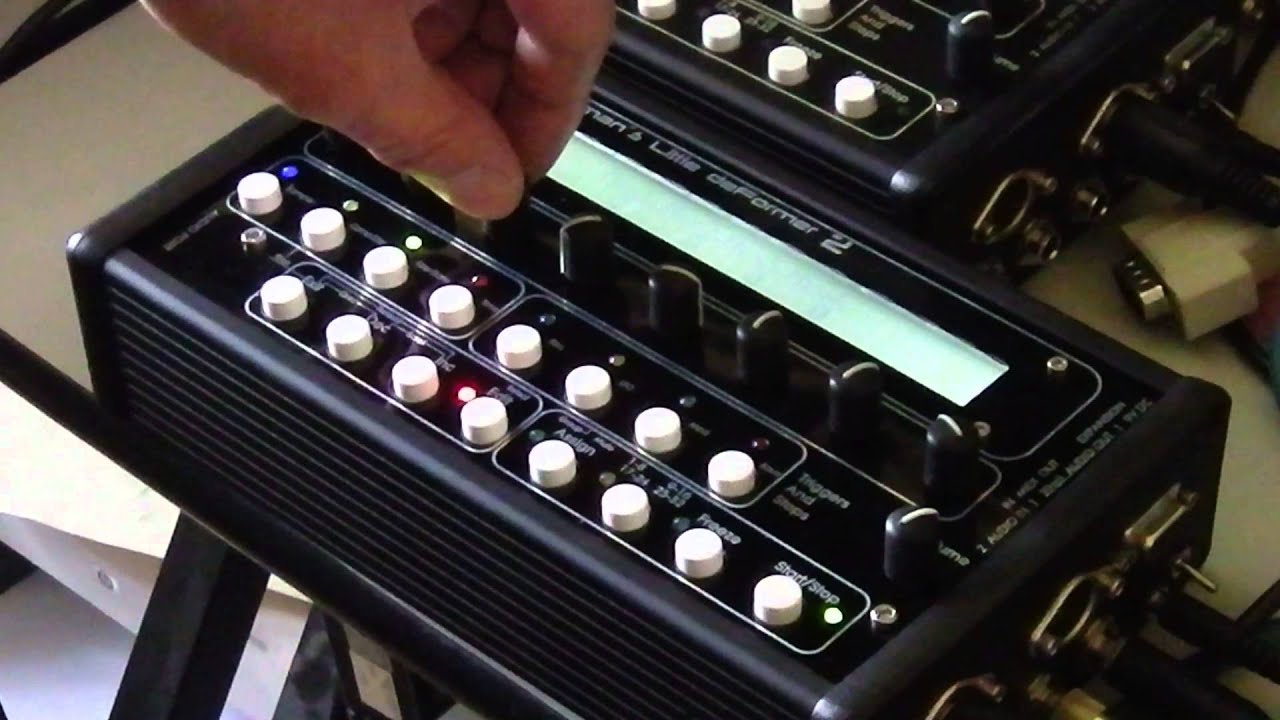 Gotharman's Little deFormer 2 - New design, new presets
Title
Little deFormer 2 User Manual
Description
Little deFormer 2 User Manual
Specifications
Waveforms -
Pulse Variable, Saw Up, Sine, Square, Triangle, White Noise
VCA/Envelopes -
1 VCA with ADSR envelope
Sequencer -
32-track, 32-step sequencer
Memory -
512 Patches (RAM)
Sampler -
Max 100 minutes (unexpanded) Max 200 minutes (expanded)