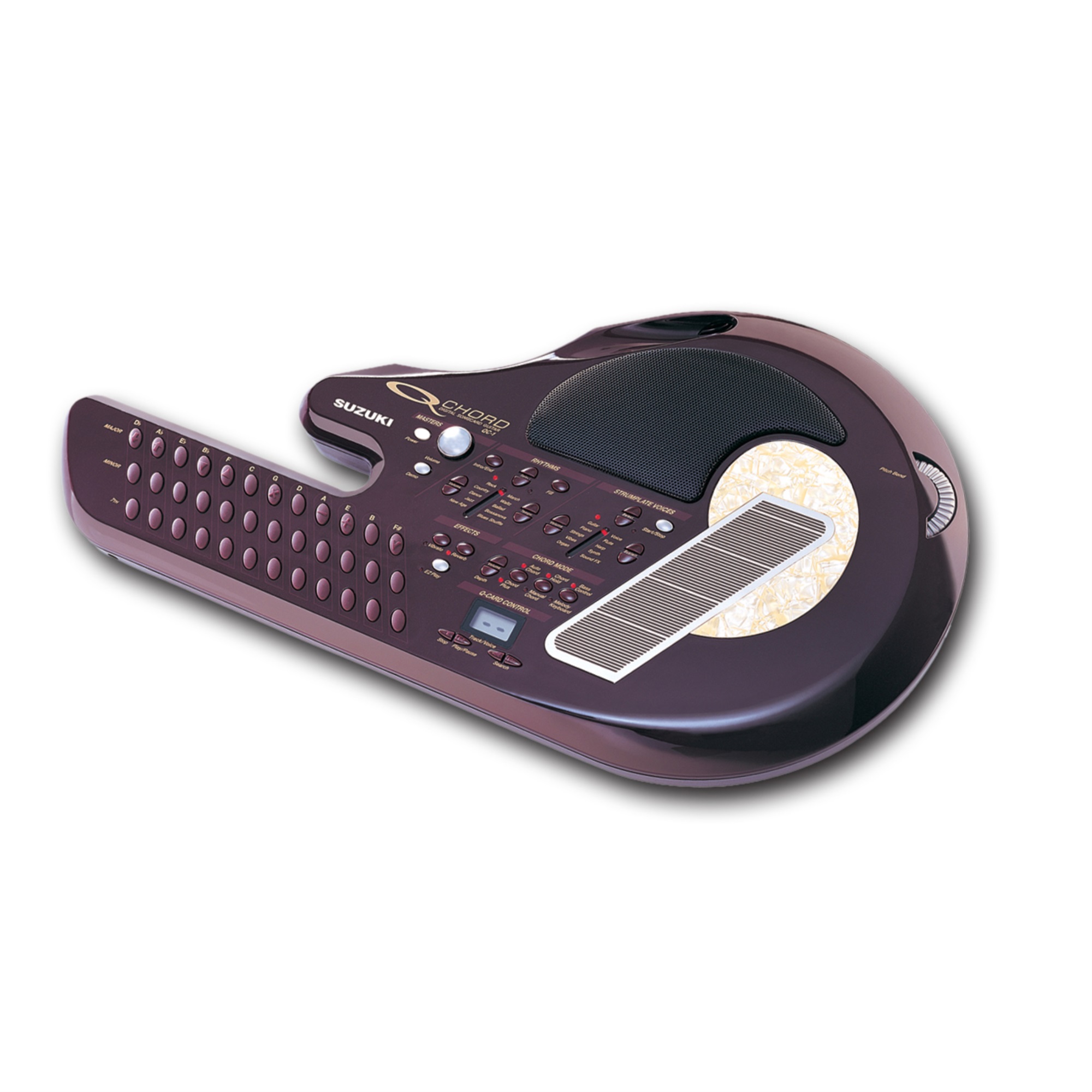 The QChord is part of the Omnichord series by Suzuki and was first released in 2000. Suzuki combined the technology of a basic keyboard along with an electric guitar for an instrument that is not only easy to play, but also very portable. *** In terms of design the QChord is divided into three separate sections. These consist of a "strum plate" that is touch sensitive along with a rhythm section and a section from the chord buttons. Players have the option to either use a combination of these sections or use them independently. This instrument also has a 2-digit LCD, 2-LED Light bar, and 12 LEDS.
The design and features of the QChord makes it an instrument that can be enjoyed by anyone from a novice to an accomplished musician. In fact, the "strum plate" has been designed in such a way that it is easy to avoid any wrong notes. The QChord also always sounds in tune and strumming the "strings" of the instrument is as easy as pressing a chord button and then using the "strum plate." The QChord is capable of soothing melodic sounds and works best as an accompaniment instrument.
Another benefit of the design of the QChord is that it is easy to follow a natural progression on the instrument by using its multiple skill levels. Suzuki even released a number of song cartridges for the instrument, which can be used to play and sing along to a variety of popular songs.
From a technical standpoint, the Suzuki QChord allows access to up to 84 different chord combinations. Users can also make use of 100 instrument voices and the instrument has a pitch bend wheel for added expression. Songs can be customized by making use of features such as sustain, volume levels, rhythms, and voices.
Even though the QChord looks like a toy, the sound quality and ease of use elevates it above other cheap instruments. In fact, being familiar with musical theory and chord progressions will allow players to get much more out of the QChord than those simply playing around with its sounds. The other advantage of the QChord is that because it is so easy to use it is very addictive to play and serves as a great stepping stone for anyone interested in learning a musical instrument. The QChord sounds fine on its own, but can also easily be connected to a speaker if you want to increase the volume.
Overall, the QChord is great for newcomers who want to get into playing an instrument without having to invest too much time into learning as well as veterans looking for something new and unique.
Demos & Media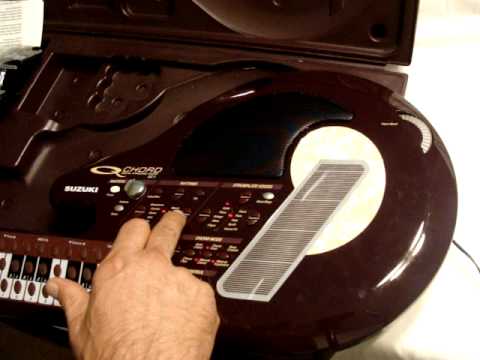 Omnichord Q-Chord Suzuki Improvisation
Specifications
Controls -
MIDI IN/OUT, USB
Effects -
Vibrato, Reverb, Fills
Memory -
100 Patches (RAM)