Synton Syntovox 222 Vocoder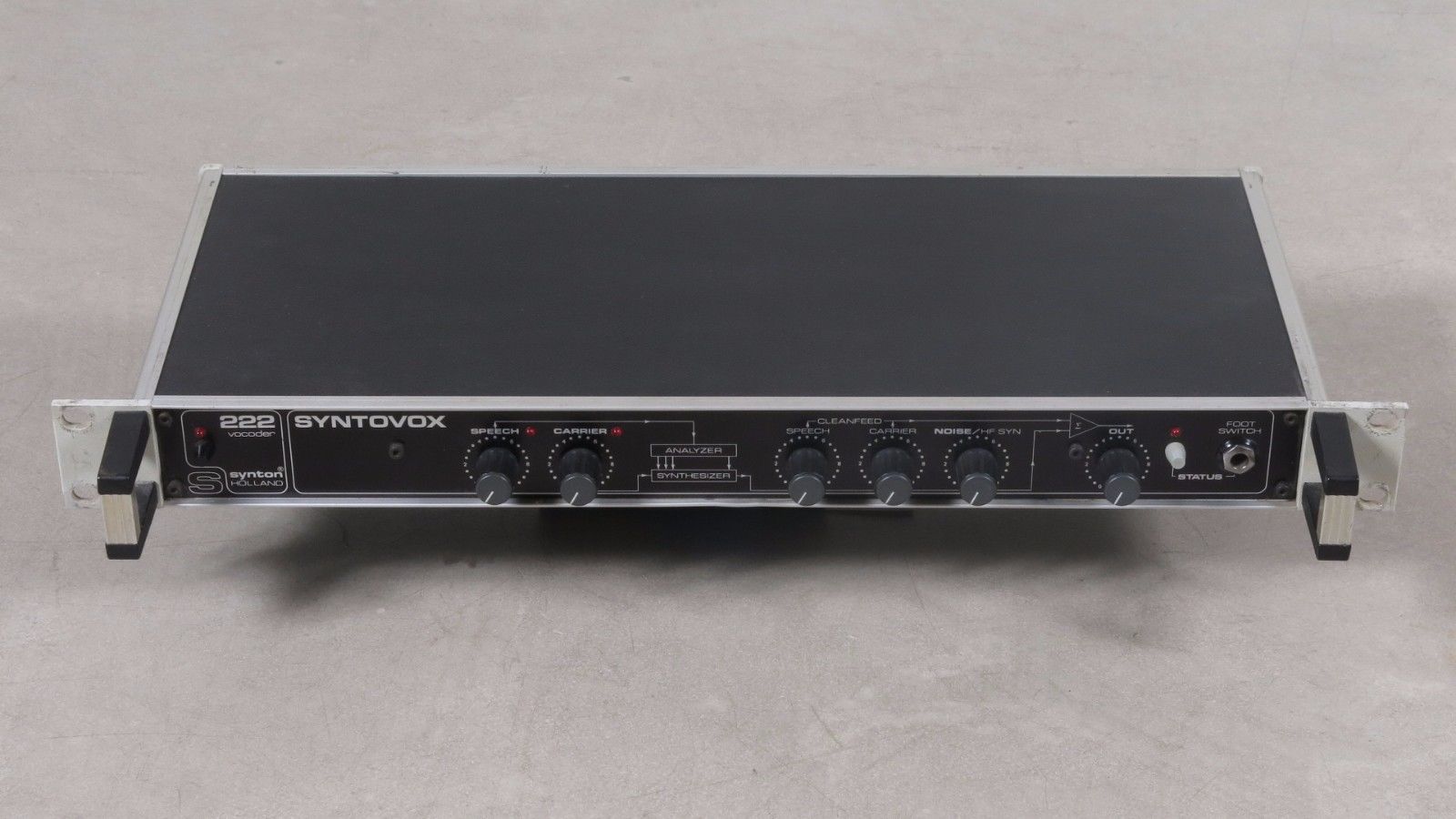 The Syntovox 222 Vocodor was released in 1981 by Synton, the Dutch brand who also worked on the Syrinx as well as Fenix I and Fenix II synths. The Syntovox 222 is a 1 HE rack-mounted module and was quite a high-end instrument for its time.
Synton advertised the Syntovox 222 as a simplified, yet versatile adaptation of the larger Syntovox 221 studio vocoder. The Syntovox 222 is a vocoder, so it imparts vocal articulation to musical signals. This is accomplished via two inputs, one that is used for balanced microphone signals while the other handles line-level signals.
For output, the Syntovox 222 used the articulated carrier analog with adjustable amounts of straight speech and/or carrier signals. For increased intelligibility, Synton also included an internal unvoiced sound synthesizer. The Syntovox 222 also has panel switches that can be used to turn the articulated carrier and unvoiced sound signals on and off. Alternatively, the same can be accomplished by making use of an external footswitch.
The front panel of the Syntovox 222 has the "Speech" and "Carrier" knobs on the left of the module and these are used to control the level of the speech input fed to the vocoder and to control the level of the carrier fed to the vocoder. Next to these are the Cleanfeed Speech and Cleanfeed Carrier knobs along with the Hoise/HF Syn knob. The Cleanfeed Speech knob is used to control the amount of speech signal that is mixed with the effect output while the Cleanfeed Carrier knob controls the amount of carrier signal mixed with the effect output. With the Noise/HF Syn knob you have control over the amount of noise that is mixed with the effect output. Finally, on the far right of the front panel you'll find the "OUT" knob and jack for the footswitch. The rear panel is just as sparse and has MIC, LINE, and CARRIER Line inputs along with one "Out" jack.
Synton has a bit of a cult following for their products, but since the Syntovox 222 was handbuild in the Netherlands, it can be difficult to track down in some parts of the world. It does produce very smooth vocoder sounds, so it's no surprise that the Syntovox 222 ended up being one of the best selling vocoders for Synton. The Syntovox 222 also cropped up in different parts of the world under different brandings, such as being the Dynacord SRV66 in Germany.
Demos & Media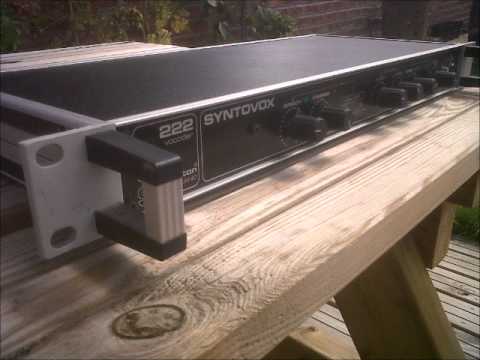 Synton Syntovox 222 vocoder test