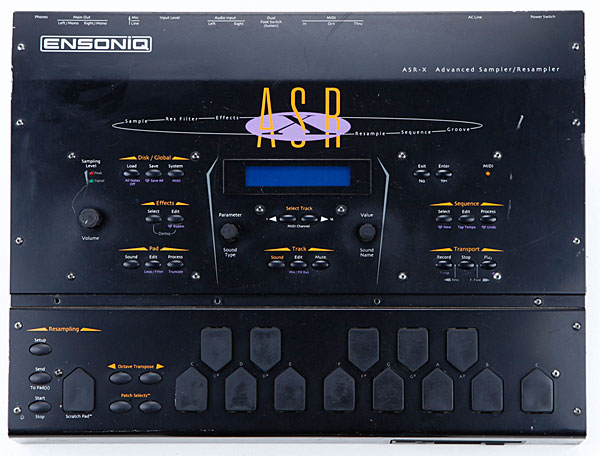 The ASR-X is a sampler, synthesizer, sequencer and effects studio workstation in a tabletop unit. It makes for a nice alternative to the Akai MPC3000 (and other MPC series) instruments which traditionally set the standard for this type of desktop music workstation format.
The sampler samples in stereo to 2MB of RAM for a max of 20 seconds. That should be enough to get the sort of sounds the ASR-X is intended for: drum and perc sounds, vocal stabs, and other quick short sounds. The built-in synthesizer is based on Ensoniq's unique Transwave technology for really unique synth sounds and life-like real instruments. A powerful effects processor gives you all you need to bring life and character to your samples and synth sounds.
Of course the sequencer is the heart of this instrument. Though it can be used like a sound module or desktop sampler, those big "house" shaped pressure pads are not there just for decoration. This instrument begs to have it sounds tapped into sequences in real-time (or step-time) so you can bring your patterns to life in seconds. If necessary the sequencer does allows you to delve in deeper for fine tuning - although it was a buggy headache on early models, that could be rectified via OS upgrades.
Although it has since been replaced by the ASR-X Pro, the original ASR-X is still pretty great. For the most part, they're both the same, except that the ASR-X is not as expandable. However it still has easy programming, excellent analog-like filters (low, high and bandpass), a great sampler, digital effects and easy sequencing. Like the MPC-series, the ASR-series has been a mainstay production tool for HipHop and Rap music.
Demos & Media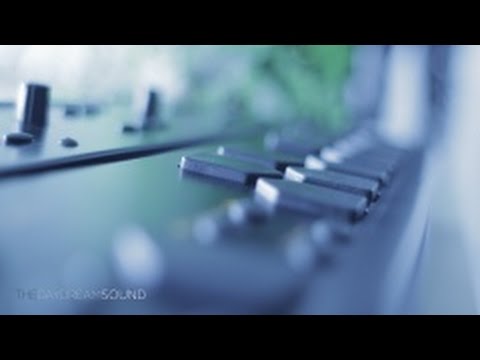 Ensoniq ASR X Layout Part 1
Audio Clip 1
Some demos on the ASR-X Pro, from the Future Music CD, issue 77.
Specifications
Sampler -
44.1kHz; 20-bit A/D, 18-bit D/A, 16-bit Memory; Stereo or mono; Sample-time: 2MB standard (20.5 seconds max), expandable
Filter -
low-pass, hi-pass and band-pass resonant filters
Effects -
2 effect processors
Keyboard -
13 Velocity sensitive trigger pads
Memory -
Disk: 1.4 MB Quad-density HD, 3.5" micro-floppy disk