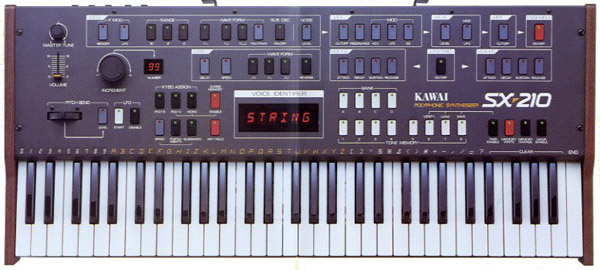 The Kawai SX-210 (also manufactured under the name of Teisco) was widely ignored when released back in 1983 and is actually quite an underrated synthesizer. The SX-210 uses DCOs (1 per voice) with traditional analog VCF (filter) and VCA envelope generators. It features 8-voice polyphony, a 4-voice mode using 2 DCO per voice, and a monophonic unison lead mode (8 stacked oscillators!!). The SX-210 certainly stacks up well against the more popular Roland Juno-60 and Korg Polysix synths.
Program changes are entered using a global "Increment" wheel sort of like those used on the Roland Alpha Juno series. Fortunately its implementation is much better on the SX-210 - just hit a parameter switch and adjust the dial to the desired value or effect. The downside is there are only 32 memory patches. The oscillator section offers 3 waveforms, a sub-osc and PWM control plus a noise generator. The low pass VCF (filter) has its own ADSR envelope generator. There's also a high pass filter. The LFO can modulate both DCO, VCF and VCA, all at the same time! It is also one of the only synths to feature both glissando and portamento.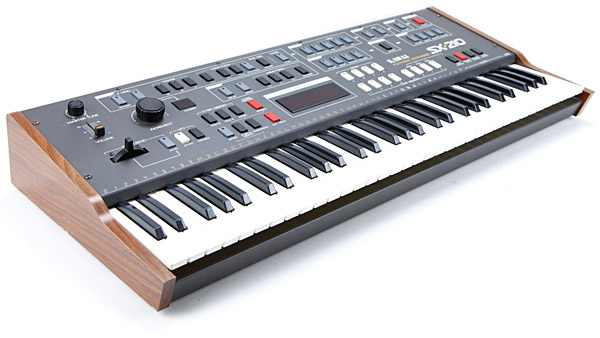 The SX-210 is pretty rare, only a few thousand may have been made. This rarity and its capable sound quality make it a great find, but it won't replace the Roland Juno or Korg Poly synths.
Demos & Media
Kawai SX-210 Analog Synthesizer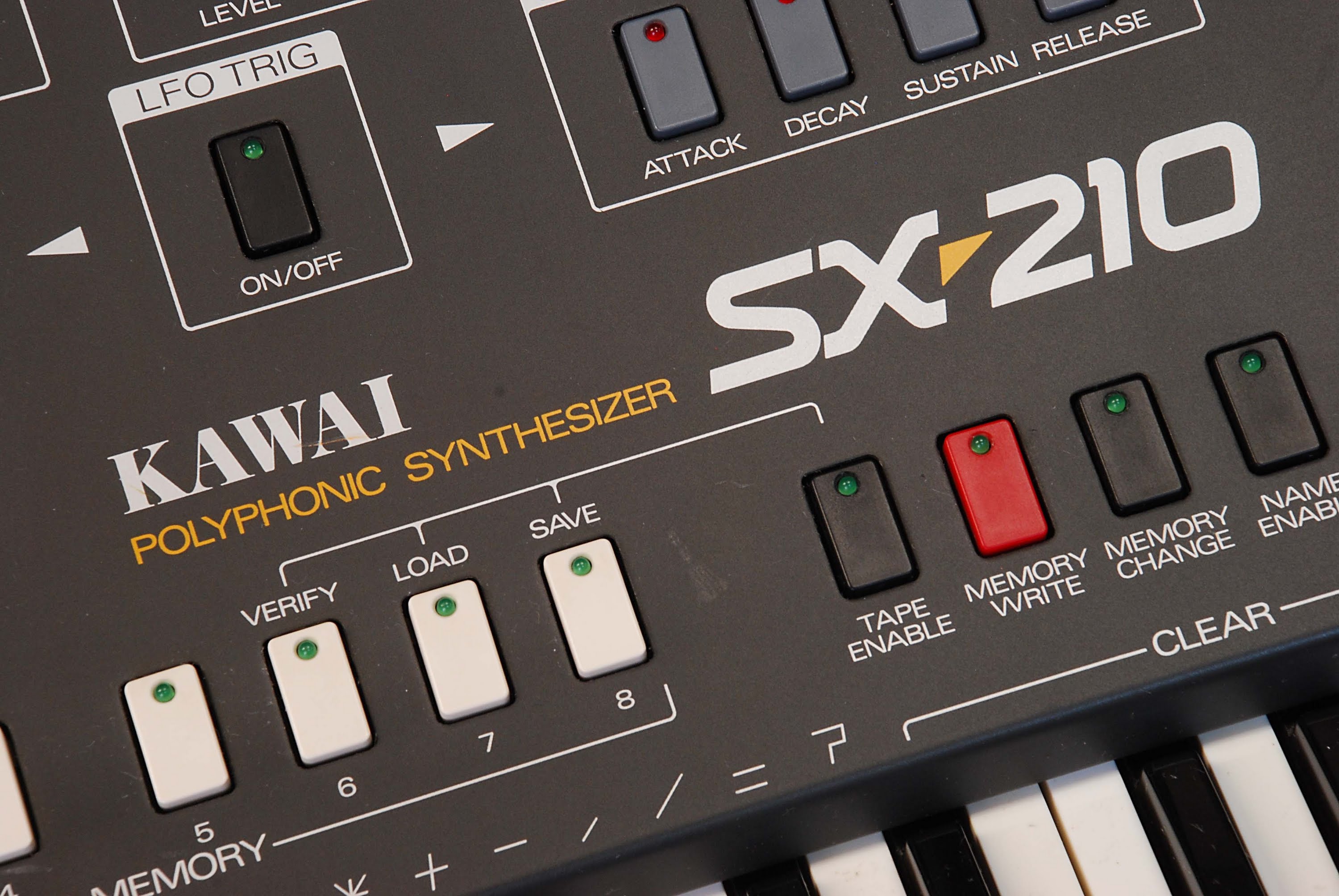 Kawai SX-210 Polyphonic Synthesizer Demo
Specifications
Oscillators -
8 DCOs; 1 per voice; 3 waveforms
LFO -
1 LFO with 3 waveforms + reverse mode
Filter -
VCF Lowpass filter with ADSR; HiPass filter
Effects -
Stereo Ensemble (Chorus)
Memory -
32 patches (Cassette interface for dumping/loading patches)