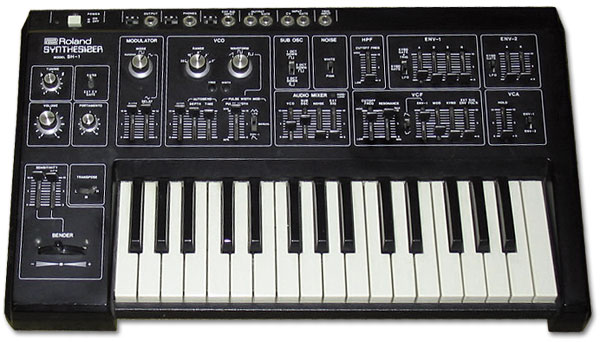 Among the first of Roland's revolutionary SH line of synthesizers that spawned such classics as the SH-101, SH-09 and SH-7! The SH-1 analog monophonic synthesizer is by no means any less powerful or sophisticated. Its overall look, design and architecture is very similar to the SH-101. One VCO plus one sub-oscillator provide you with simple but great analog basses, leads and effects - Roland SH style! The VCO can be tuned over a 5 octave range (2', 4', 8', 16', 32') with saw, square and pulse waveforms.
A squelchy VCF (filter) section, plenty of LFO modulation capabilities and an Auto-bend portamento type effect are also at your fingertips. The VCF, VCA and LFO sections have adequate and flexible controls and can modulate or affect each other in some way just as on the other similar SH-type synths. However the SH-1 does not feature an on-board sequencer or arpeggiator. The SH-1 sounds pretty good and makes a nice alternative to the more popular and plastic SH-101. It has been used by Depeche Mode and Vince Clarke.
Demos & Media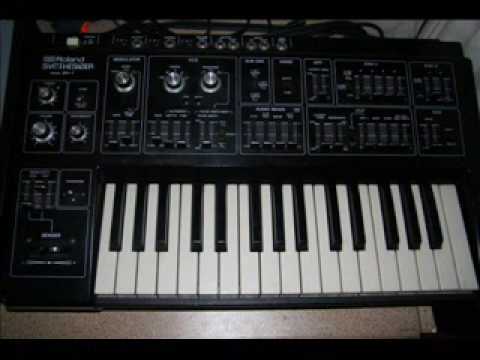 ROLAND SH-1 1978 VINTAGE ANALOG MONO SYNTH
Audio Clip 1
A few sample bass and lead tones from the classic SH-1.
Specifications
Oscillators -
1 VCO (saw, sqr, pulse) + sub-oscillator
LFO -
1 Modulator (sine, square, random) with rate and delay controls; Can modulate VCO, Envelope 1, Envelope 2, VCF
Filter -
Hi-pass filter and a Low-pass with resonance, cutoff; modulated by Envelope 1, LFO, KYBD, envelope follower
VCA -
Envelope 1: ADSR, Envelope 2: AR
Control -
CV / Gate, Trigger output
Resources
Images from Synth Forum member: johnathan1