The U-20 is nothing special. It is a digital synthesizer that uses ROM samples of pianos, brass, strings, bass, drums, etc. However it is built for professional use and is truly a quality instrument, even though its sounds may seem like dated-eighties synth pop cheese. It's got nice piano sounds, but they're not the real thing.
The U-20 features 6 part multitimbrality with a 7th drum part, plus 2 direct outputs and 2 stereo outputs. The 30 note polyphony helps if you take advantage of this synths multitimbrality for creating entire performances and ensembles. Digital reverb, chorus and delay effects liven up your sounds. Editing is simple, but there are no filters. With several performance features, the U-20 has a full 61 note keyboard with velocity and aftertouch. There's an on-board arpeggiator, a chord-memory feature and the U-20 accepts Roland SNU-110 sound library cards. It has been used by Prodigy and Astral Projection.
The Roland U-220 (pictured above) is simply a rack-mount version of the U-20. It has all the same sounds and features packaged in a compact single-space sound module.
Demos & Media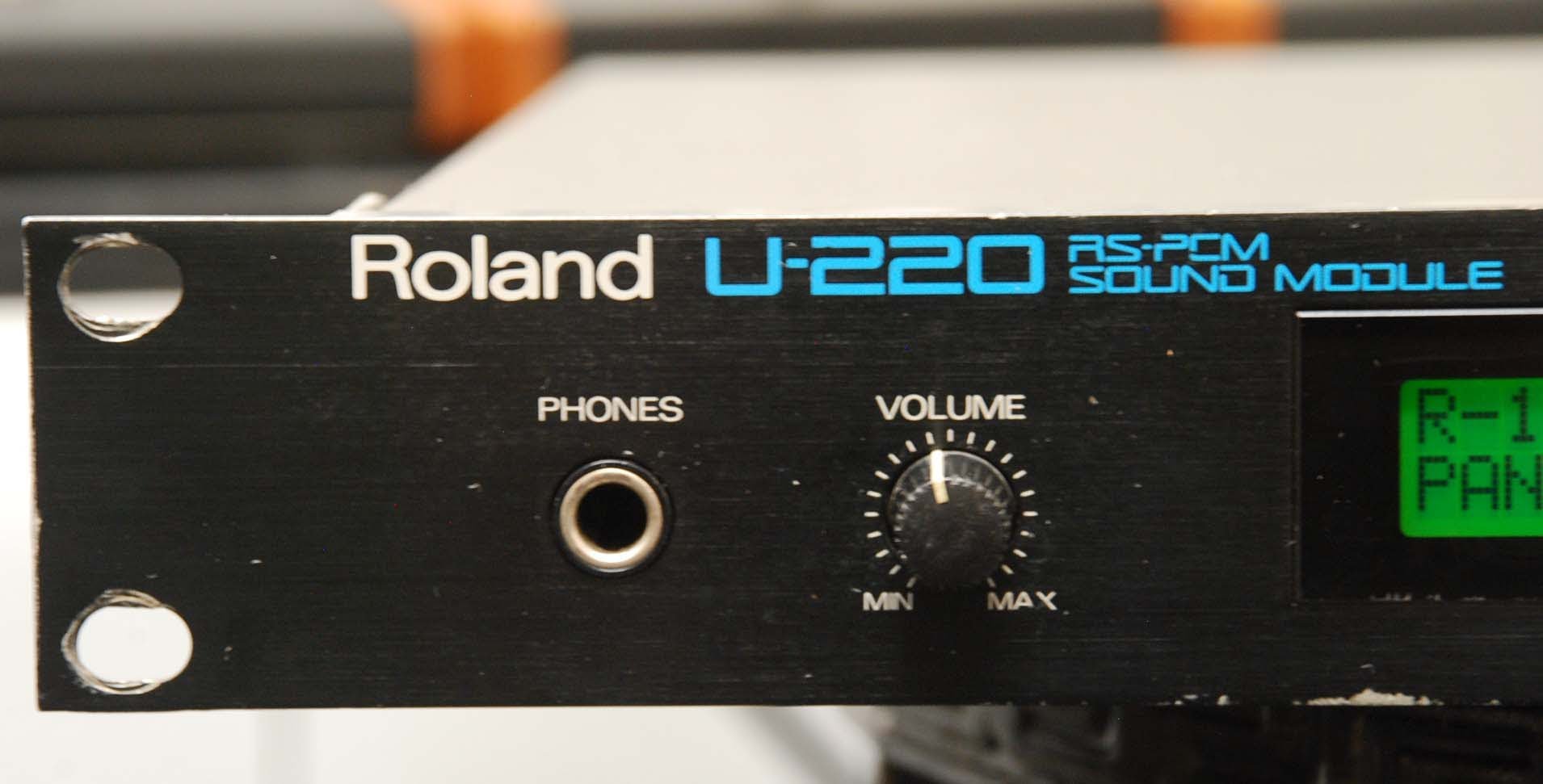 Roland U-220 Factory ROM Play Demo Songs
Specifications
Oscillators -
4MB ROM samples
Multitimbral -
6 parts + 1 drum part
Effects -
Reverb, Delay, Chorus; arpeggiator
Memory -
64 patches, expandable to 128 with external RAM card
Keyboard -
61 keys (w/ velocity & aftertouch)