The K4 from Kawai can be thought of as a warm and fuzzy digital synthesizer. A sample-based digital synth, its sounds are those typically weird industrial type sounds that can still be useful in lo-fi, big-beat and trip hop music styles. The sounds are 16-bit preset PCM samples of acoustic instruments. However, unlike its predecessor the K1, the K4 adds a welcomed digital filter section. This truly makes the K4 more flexible, fun and useful for today's filter tweaking music effects!

The K4r is the eight output rackmount version which has all the same features except for the effects processor. Both feature 8-part multitimbrality which is great for stacking, splitting and layering sounds. The K4 will give you strange, new and unique sounds with plenty of flexibility and analog-style sound shaping and control at an affordable price. It is used by The Chemical Brothers and ATB.
Demos & Media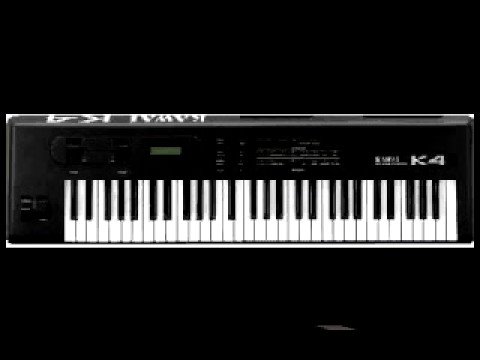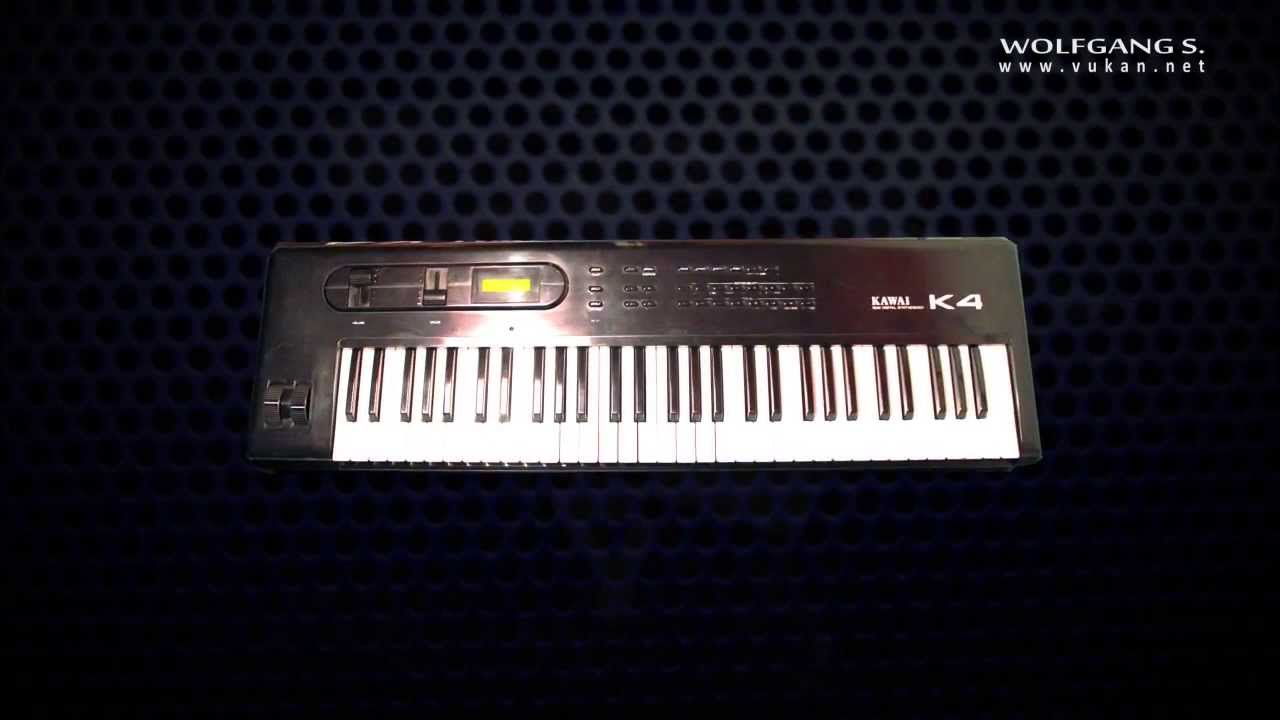 Kawai K4: User presets demo
Patch Files
Every patch Kawai has for the K-4, provided by Kawai.
Manual
Download the original owner's manual from SoundProgramming.net.
Specifications
Polyphony -
16-voices, 8-part multitimbral
Oscillators -
16-Bit PCM digital synthesizer
Filter -
Digital Dynamic Filter
Keyboard -
61 keys with velocity and aftertouch