Imagine the excellent sonic characteristics of the DX11 synthesizer or TX-81Z sound module. The V50 is the ultimate 4-Operator FM synth workstation comprising 16-note polyphony, a dual effects processor (with distortion), a large dual line, backlit LCD display, a drum machine, a 16,000 note sequencer and a 3.5in floppy drive to save your songs and voices!
The DVA function and built in voice-based pitch delay are two interesting features in this synth. It's great for percussive sounds such as short bass sounds, marimbas, clavinets, etc and should one pitch an operator really high and work with the pitch bender, one gets very cool ambient effects. It's very rare yet cheap in today's 2nd-hand market and coupled with an outboard (analog) filter it makes an unbeatable digital FM synth!
The V50 has been used by Sin.
Demos & Media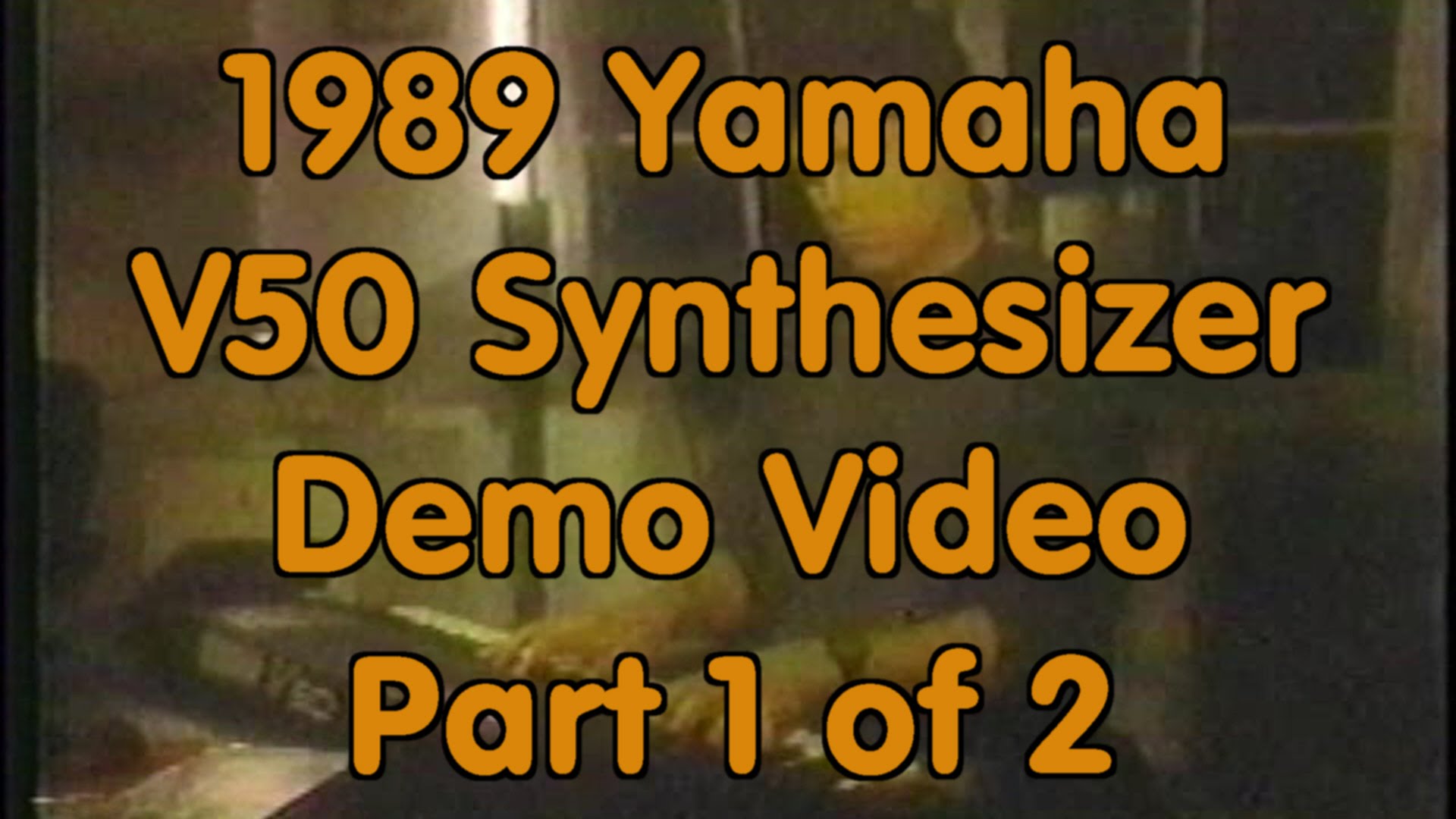 1989 Yamaha V50 Synthesizer Demo Video Part 1 of 2
Specifications
Oscillators -
4-Operator Digital FM synthesizer
VCA -
1 DVA env , 1 Pitch Envelope Generator
Effects -
2 FX Units - 16 different effects
Keyboard -
5 octave touch sensitive with pressure sensitivity.
Memory -
100 preset / 100 user voices, 100 preset performances / 100 user, 3.5in disk drive.
Arpeg/Seq -
sequencer: 16000 notes, 8 songs, 32 note polyphonic, punch in/out, real / step programming.
Resources
Images from AudioFanzine.
Thanks to Edwin Balzan for providing this info.