The CS-10 makes a great electronic, dance and trance musical instrument because it is analog, monophonic, has a really cool filter and is capable of warm bubbly analog bass and lead sounds. Its very simple design and layout with plenty of knobs allows for instant gratification! It has one oscillator and a switchable low-pass, band-pass or hi-pass resonant filter. The LFO can modulate the filter cutoff, volume, pitch and VCO. External audio can also be routed through the filter and there is portamento that stretches for one octave.
Although MIDI-less, the CS-10 does have CV / Gate which can be converted to MIDI using a proper interface, so the CS-10 works quite well both in the studio or for live performance. If you're into techno, dance or electronica then consider the CS-10 an inexpensive but worthy alternative to other more popular mono-synths. It has been used by Depeche Mode, Astral Projection, the Propellerheads and Moa.
Demos & Media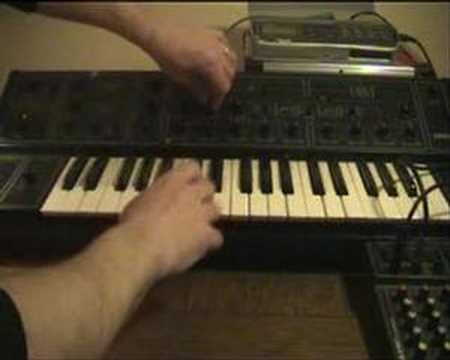 Audio Clip 1
A whole bunch of great loops and sounds from the dynamic CS-10!
Specifications
Oscillators -
1 VCO + white noise (sawtooth, variable PW)
LFO -
1 LFO (sine or sawtooth with rate speed)
Filter -
1 multi-mode VCF