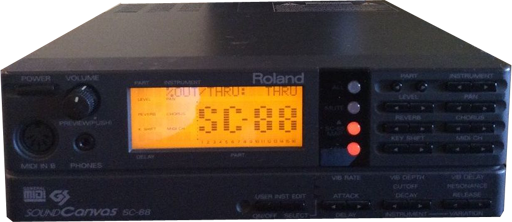 Roland released their SC-88 in 1994 as a half-rack unit. The Sound Canvas series itself was first introduced in 1991 and became the de-facto standard in General Standard sound modules. The SC-88 sound module is used for playback of song data with the GM mark as well as GS song data.

In terms of features, the SC-88 a 32 part multitimbral sound module with 64 voices of polyphony. It has 654 high-quality sounds, along with 24 types of drum sound sets. Amongst these sounds are the same ones as the SC-55/55MKII, which means that the SC-88 can correctly play the song data of these modules too. Users can also create their own sounds and drum sets as the SC-88 features 256 user sounds and two user drum sets. It allows you to modify the sounds by tweaking vibrato, filter and envelope and other parameters and also comes with eight types of reverb, eight types of chorus, ten types of delay, and other effects. Additional fine adjustments to the sound can be made by specifying the parameters for each effect. These parameters range from depth, rate, and time to frequency, character, and more. Most of the sound parameters can even be edited directly thanks to dedicated buttons. Since the SC-88 has audio input jacks with input level adjustment, you can also connect other sound sources to output from the audio output jacks mixed with the sounds of the SC-88.

The SC-88 was basically an expanded version of the SC-55MKII which was released in 1993. The SC-88 featured more memory, multitimbral, and polyphony compared to the SC-55MKII while also adding EQ. It has a 70.6 x 24.5mm backlit LCD screen on the front panel along with the power switch, volume know, preview switch, headphone jack as well as several buttons. The rear panel of the SC-88 has a MIDI OUT/THRU connector, MIDI IN A, MIDI IN B, audio output jacks, audio input jacks, as well as an audio input volume know. On the rear panel, you will also find the computer connect for connecting a special computer cable to the SC-88. You will also need to set the computer switch on the rear panel according to the type of computer connected to the Computer Connector.

Roland released an upgraded version of the SC-88, called the SC-88 Pro in 1996, which improved on the original hardware with more drumsets, more tones, as well as the introduction of Insertion EFX and unofficial XG compatibility.
Demos & Media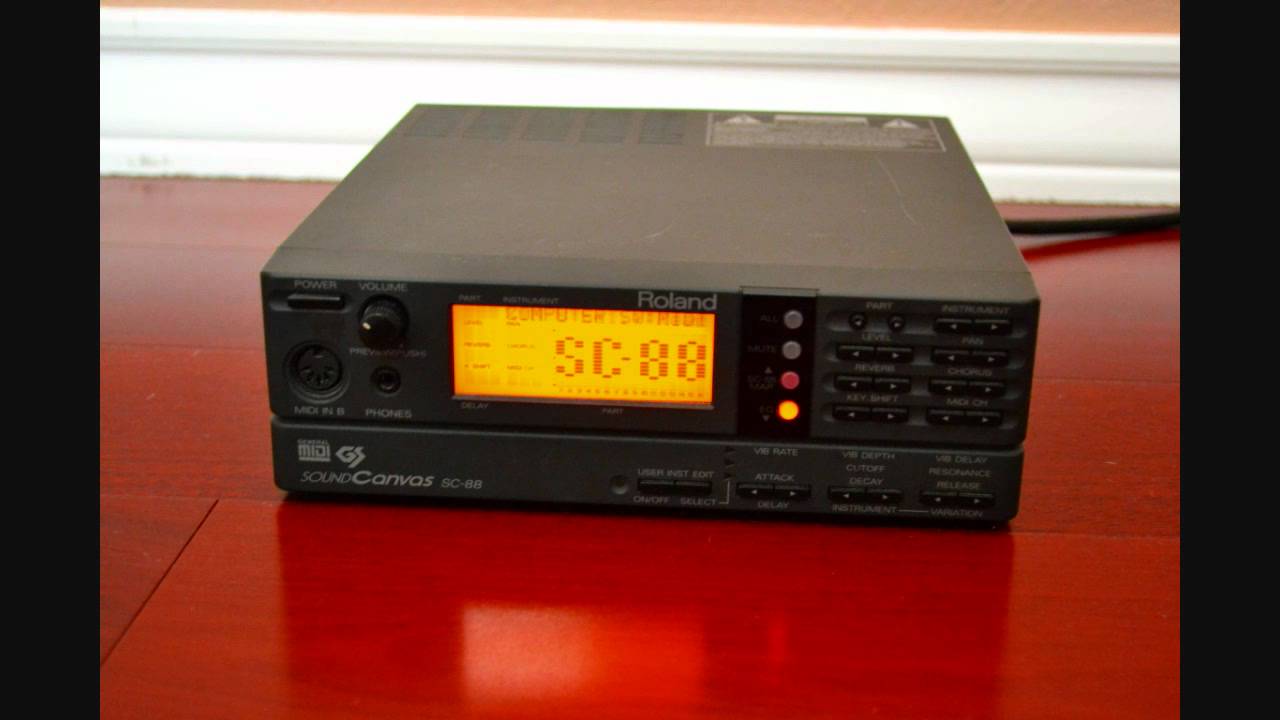 More Roland SC-88 Demo Songs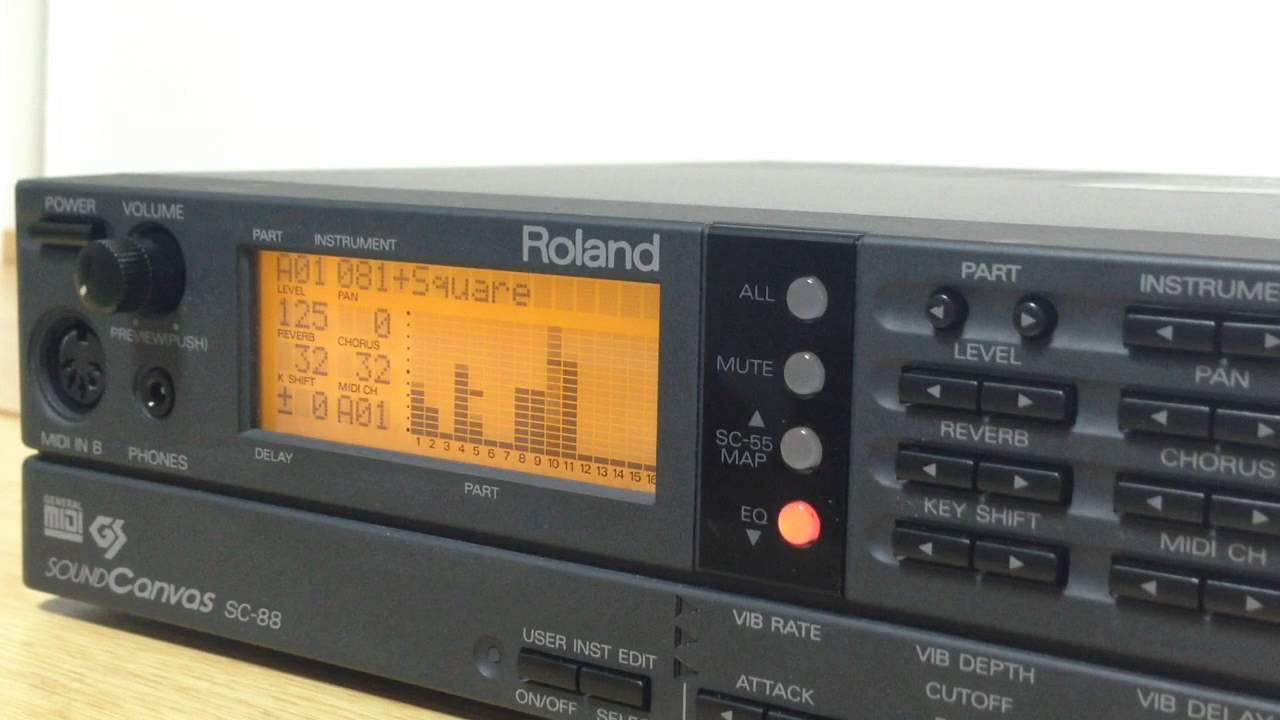 Roland SC-88 Sound Canvas Demo
Specifications
Controls -
MIDI In/Out/Thru
Effects -
Reverb, Chorus, Delay, 2-Band Equalizer
Memory -
654 preset sounds, 24 drum sounds, 256 user sounds, 2 user drum sounds,