In 1977, Crumar introduced the Orchestrator (called the Multiman-S in Europe), a fully polyphonic orchestral string machine. It has five basic sounds: Brass, Piano, Clavichord, Cello and Violin. The keyboard is split in the middle allowing you to play one combination of instruments with the left hand, and another combination with the right.
All five sounds are available at all times, you simply adjust how much volume you want of each sound. Feature just a single instrument, or create your own orchestral ensemble—you are the Orchestrator! With the keyboard being split, there are five separate instrument volume sliders for the left hand (lower split) and another five for the right hand (upper split).
There is also a sixth sound: Bass. The Bass sound has its own volume slider as well, but it is assigned to only the bottom 27 notes of the keyboard. It is also not the greatest of Bass sounds either, and can sometimes muddy the sound.
There is a filter section but only for the Brass. It uses some pretty old-fashioned terminology: 'Emphasis' for resonance and 'Contour' for cutoff. There are also Attack and Decay controls for the filter. There is another filter for the Cello and Violin string sounds called 'Timbre' which can adjust between a 'Mellow' to 'Bright' sound—basically it's a highpass filter. There is a 'Vibrato' effect section, basically the LFO, with 'Speed' and 'Depth' controls. The only global envelope control is a 'Sustain' length slider.
The Orchestrator's best sounds are its Brass (probably because it is the sound with the voltage controlled filter) and the Strings. In fact the Strings sound very similar to the famous ARP Solina. Unfortunately there are no built-in Ensemble effects to really sweeten them up...but that's what outboard gear is for!
Like most synthesizers of its time, the Orchestrator was built with the performing musician in mind. It is its own flight-case! Its casing is very tough and durable, it has a handle and a cover/lid to keep it protected during transport. And if it looks heavy, it is! Additional options for the Orchestrator included an organ-like 13-note (G-G) Foot Pedal Board, Sustain Pedal, and a Foot Expression Pedal controller for the filter cutoff. There are no CV/Gate options, just connectors for the external pedal controllers.
Demos & Media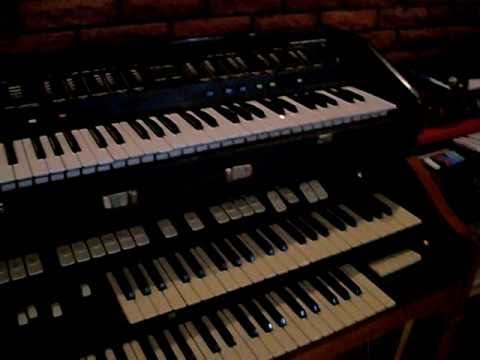 Crumar Orchestrator demo at Dirt Floor Recording Studio,Chester CT
Crumar Multiman S/Orchestrator Exercise Tape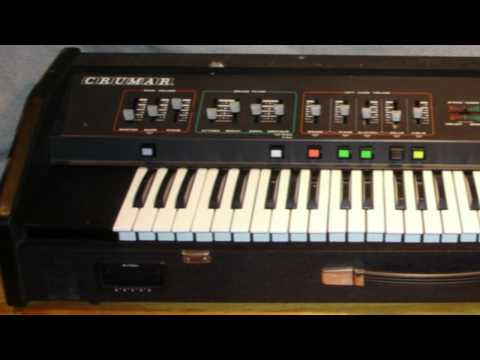 1978 Crumar Orchestrator Synthesizer Demo Disc
Specifications
Multitimbral -
6 Sounds: Brass, Piano, Clavichord, Cello, Violin and Bass
LFO -
Vibrato with Speed and Depth
Filter -
Brass Filter with Attack, Decay, Cutoff, Resonance. Highpass String Filter.
Envelope -
Sustain length
Control -
Expression Pedal for the filter. Accepts Crumar's 13-note Foot Pedal keyboard.