The Jupiter-6 is an incredible analog synth. All of the Jupiters have a sound that was unlike any other synthesizer and the Jup 6 is no exception. This sound is due in part to classic analog Roland technology in its filters, modulation capabilities and a thick cluster of 12 analog oscillators at 2 per voice. Easy and intuitive programming via front panel sliders, knobs and buttons for all your tweaking needs.
The Jup 6 is a scaled down version of the Jup 8 in terms of programming and polyphony. However the Jup 6 has some major improvements of its own such as newly added MIDI control and better tuning stability! While the Jup 6 does have MIDI, the implementation is very rudimentary and hard to control. The Jup 6 was one of the very first (along with the Sequential Prophet 600) synths to use the then new MIDI protocol, and the implementation on the Jup 6 is far from complete.

Synthcom Systems, Inc. offers the Europa firmware upgrade for the Jupiter-6 which gives it an up-to-date and comprehensive MIDI implementation. All parameters are controllable via Continuous Controller or SysEx. Europa also features an extensive arpeggiator which will sync to MIDI clock with programmable clock divisors and rhythms, and has about 50 more playback variations than the JP-6's original Up, Down, Up/Down, and Down/Up. A Europacized Jupiter-6 is a thoroughly modern synth with a classic sound.
The Jupiter-6 is an excellent for ambient drones, pads, blips, buzzes and leads. The Jupiter-6 is known for being a very reliable, programmable, polyphonic, analog monster of a synthesizer! It is used by Orbital, Moby, Überzone, Devo, BT, The Prodigy, Vangelis, The Chemical Brothers, The Crystal Method, ZZ Top, Duran Duran, Moog Cookbook, and Blur.
Demos & Media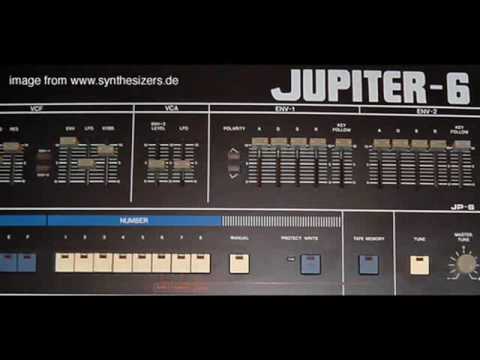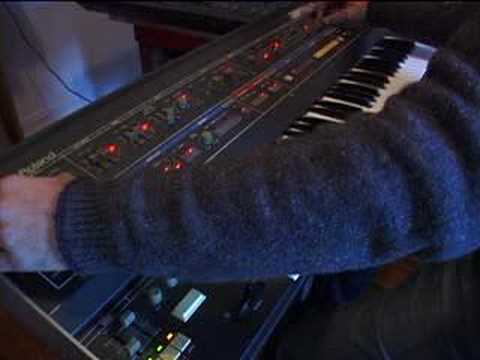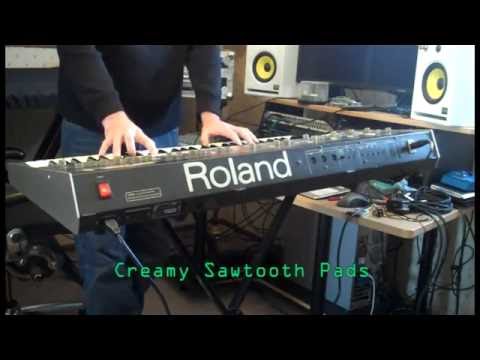 Roland Jupiter-6 Signature Sounds
Audio Clip 1
Demos of various patches from the Jupiter-6. From Future Music CD issue 52.
Specifications
Oscillators -
2 VCO's per voice (12 oscillators total!)
LFO -
2 LFO's with 4-waveforms (sine, tri, ramp, random)
Filter -
24 dB/oct 4-pole lowpass/high pass or 12 dB/oct 2-pole bandpass with their own ADSR envelope
VCA -
2 Standard ADSR's with keyboard track and mixer to balance oscillator levels
Arpeg/Seq -
1 Arpeggiator
Memory -
48 tones / 32 patches