Sequential Circuits Prophet 600

The first commercially available synth to implement MIDI!! It's a fun synth. Its big brother is the legendary Prophet 5. The P600 is very affordable today and is a great buy. Models with the newest software will enjoy polyphonic MIDI implementation and up to 100 memory patches to store their own sounds! The sound of the Prophet 600 is brighter and harsher than that of a Juno 106 but still just as funky.
The P600 has two oscillators per voice with sawtooth, triangle and variable pulse waveforms. The oscillators can be individually tuned or synced together. Similar quality VCF and VCA sections from the Prophet 5 can be found here too! The P5's Poly-Mod section has also been passed onto the P600.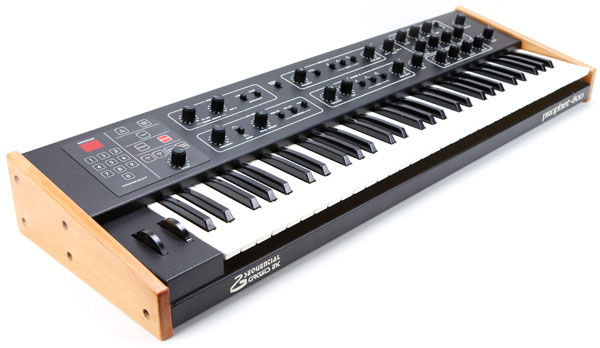 The P600 is extremely versatile and easy to use! Its best functions include the onboard arpeggiator, 2-track sequencer and poly-modulation. The P600 is great for creating analog effects, swells and drones. It has a cool glide effect and has very flexible modulation possibilities! It is used by Hardfloor, The Higher Intelligence Agency and Eat Static. Perfect for Ambient, Dub and other electronic music.

MIDI Parameter Codes:
Record + 1 = program change on/off
Record + 2 = current program dump
Record + 3 = center pitch wheel
Record + 4 = wheel send/receive on/off
Record + 5 = sequence dump
Record + 6 = Omni mode on
Record + 7 = voice defeat (hold key down first)
Record + 8 = Poly mode on
Record + 9 = channel +/-
Demos & Media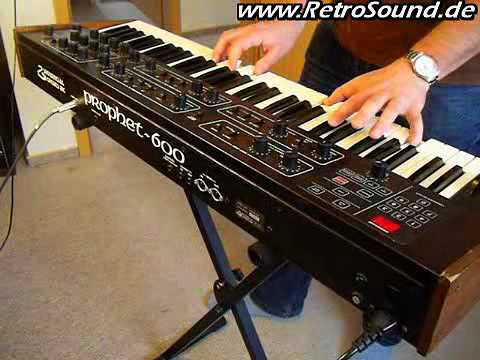 SCI Prophet-600 Analog Synthesizer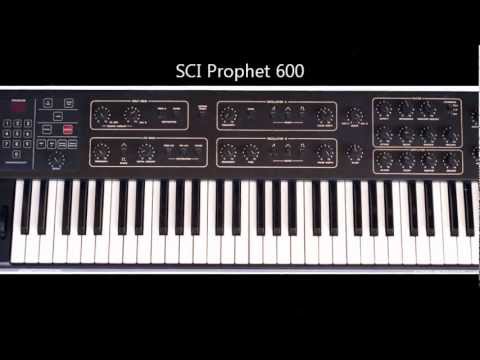 Factory Patches
Courtesy of NoteIt, here are the factory Prophet 600 patches in Midi SysEx format for Macintosh and Windows/PC.
More Patches
Courtesy of NoteIt, here are several custom Prophet 600 Midi SysEx patches for Macintosh and Windows/PC.
Specifications
Oscillators -
VCO A saw / pulse / tri; VCO B saw / pulse / tri / PW
Filter -
cutoff / res / env / kybd
Arpeg/Seq -
Sequencer: 2-track, real-time only; Arpeggiator: up, down, up/down