Sequential Circuits Prophet 5

One of the first fully programmable polyphonic analog synths, the Prophet 5 is the most classic synthesizer of the eighties! It is capable of a delightful analog sound unique to Sequential's Prophet series in which the P5 was King! Five voice polyphony - two oscillators per voice and a white noise generator. The analog filters, envelope and LFO all sound great and are extremely flexible. The P5 had patch memory storage as well, which scanned and memorized every knob setting for storing and recalling your sounds - a desperately needed feature at the time!
The P5 lacked MIDI (a feature that came later on the P5 spin-off, the Prophet 600). But it is still loved even today for its great string sounds, analog effects, and punchy analog basses. Unfortunately the P5 is not immune to the dark side of vintage synths - it has its fair share of analog synth problems such as unstable tuning, it's difficult to repair, lacks MIDI, etc.
There are basically three versions of the Prophet 5:
Rev 1 P5s are pretty unreliable, if you find one; they're also quite rare. These were all hand-assembled in the 'garage stage' of the company.
Rev 2 uses SSM chips, and has some differences in its control logic capabilities from the final version. It can't be retrofitted for MIDI, but is considered by most to be the better-sounding of the two 'common' P5s.
Rev 3 is the final version, and subsequent Rev 3.1, Rev 3.2 and Rev 3.3 each are capable of taking a MIDI retrofit. They're also capable of microtonal tuning. The audio quality of the Rev 3 is different, however, as it uses Curtis chips instead of Rev 2's SSMs; many people think the Rev 3 units sound 'thinner'. The Rev 3, however, is considered the most reliable of all of the different versions and they had 120 memory patches.

The legendary Prophet 10 is essentially two Prophet 5 circuits stacked together for 10 fat voices of analog girth! The P5 has been used by Kraftwerk, Duran Duran, No Doubt, Depeche Mode, Vince Clarke, Talking Heads, Peter Gabriel, Genesis, Gary Numan, Thomas Dolby, New Order, Prodigy, INXS, The Cars, Phil Collins, Richard Barbieri, Hall & Oates, Jean-Michel Jarre, Sneaker Pimps, Steely Dan, Kitaro, Level 42, Pink Floyd, the Eurythmics, Pet Shop Boys, Vangelis, George Duke, filmmaker/composer John Carpenter and many more.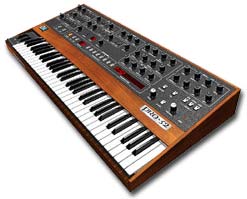 From Native Instruments comes the amazing new Pro-Five and Pro-52 VST Plug-In software emulators of the Prophet 5. Read more about it!
Demos & Media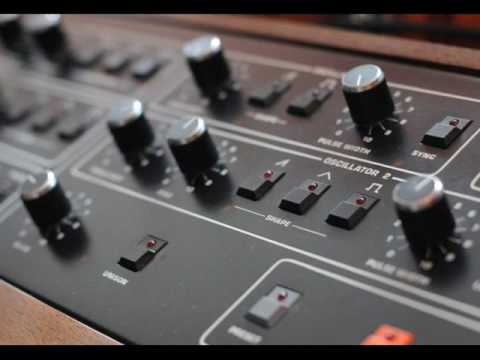 Sequential Prophet 5 Audio Demo
Audio Clip 1
Filter sweep pads plus some filter fm from vco2. From Tomislav Babic (more demos here).
Audio Clip 2
High strings resonant filt sweeps. From Tomislav Babic (more demos here).
Audio Clip 3
Some general sounds from different patches of the Prophet 5. (From the Future Music Issue 47 September 1996 CD)
Specifications
Oscillators -
2 OSC. per voice
square / pulse / tri / saw
LFO -
modulates pulse width or pitch
Filter -
24db Lowpass filter with resonance
Memory -
40 to 120 patches