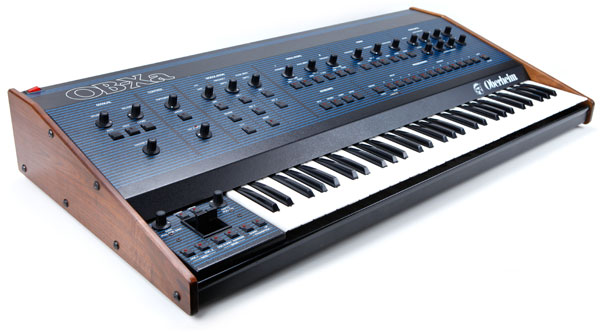 The OB-Xa is a massive analog synthesizer with a very familiar and classic Oberheim sound. Its sound, size and power are very similar to the Prophet 5 from Sequential. However this one has up to 8 voices which can be split, layered and stored!
The OB-Xa was available in four, six or eight voice polyphonic models. They all featured patch memories, also in varying degrees. A minimum of 32 patches were available on early models (4 banks of 8). The maximum amount of patch memory storage found on many OB-Xa's is 120 patch memories. All models of OB-Xa, however, featured the new Curtis chips which offered great stability for an analog synth and they are attributed to its great filters and sounds.
The OB-X was very similar to the OB-Xa except that its voices could not be split or layered and, more significantly, the OB-X had a lowpass-only discrete SEM 12dB/oct state variable filter, which had a great and classic Oberheim sound. The OB-Xa changed that in an attempt to economize manufacturing and increase stability by switching to CEM3320 Curtis chips for its filters. The Xa offered two switchable filter modes: 12 dB/oct (2-pole) or 24 dB/oct (4-pole). This hardware change resulted in a more agressive sound, not quite as creamy as the OBX original, but what still became a "bread and butter" sound of the Oberheim line.
Splitting the keyboard mode separates the OB-Xa into two 4-voice synths with two available patches. The Layer mode plays the two patches simultaneously. There are also some added effect sources, perfect for any analog polysynth, including portamento, unison, sample & hold, chord memory and three LFO's!
However none of the original OB-Xa's have MIDI, unless otherwise having been modified. The OB-Xa is a classic and fat analog machine. It will give you thick analog pads and drones, punchy bass and cyclic analog effects. It's been used in the past by Depeche Mode, Van Halen (Jump!), Gary Numan, Jean Michel Jarre, New Order, Paul Sheafer, Prince, Queen, Jethro Tull, Stevie Nicks, Sneaker Pimps, Rush, Mike Oldfield, Richard Barbieri, the Thompson Twins and Bon Jovi.
Demos & Media
Oberheim OB-Xa Analog Synthesizer (1980) pt.1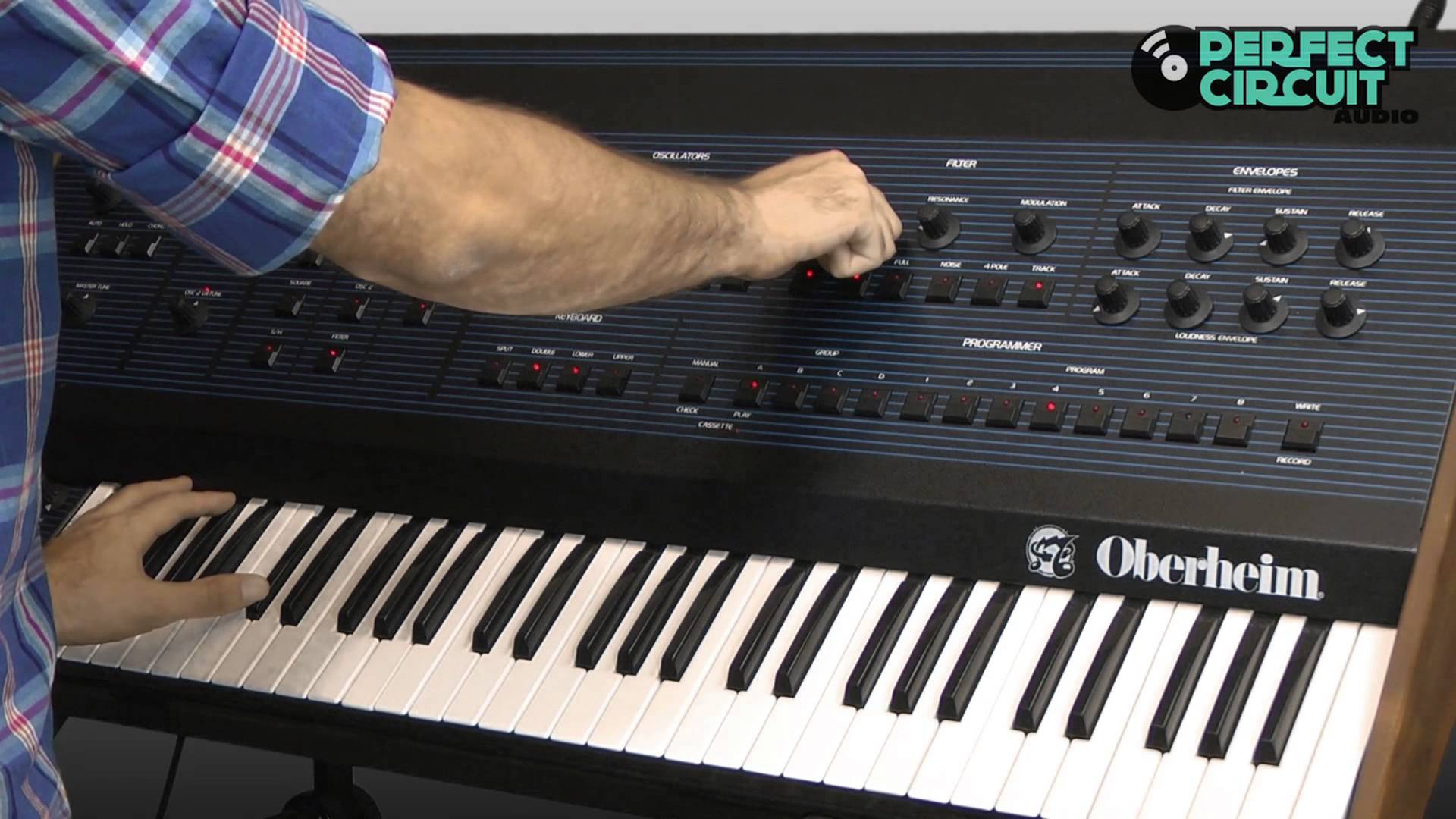 Oberheim OB-XA Vintage Analog Synthesizer Overview
Audio Clip 1
Playing with the filter, reso, adsr, noise, etc. From Tomislav Babic (more demos here).
Specifications
Polyphony -
4,6, or 8 voices
Oscillators -
2 VCO's per voice - pulse or sawtooth
Effects -
Portamento, sample & hold, chord memory
Filter -
4-pole filter with ADSR envelope and switchable 12dB/oct or 24dB/oct slope
Memory -
32 patches (4 banks of 8) to 120 memories
Control -
Oberheim's 'system'