The second generation of the popular CS1x synthesizer is back in a bold and bright new Analog Modeling synth - the CS2x. Many new improvements and enhancements have been made. Polyphony has doubled to 64 voices and there's 16MB of sampled waveforms! There are 64 resonant 24dB filters! The Arpeggiator now holds 40 patterns for animating your sounds. All functions are MIDI capable, even the Arpeggiator can transmit its pattern data to other synths or sequencers! There is even a direct TO-HOST connector for direct hook-up to your computer.
The CS2x is perfect for studio work as well as live performance. Plenty of semi-dedicated and assignable knobs are available for real time analog style editing of all parameters at all times. The ultra-cool Memory Scene buttons from the CS1x are back on the CS2x and can memorize up to 2 current edit parameter settings. The two scenes can also be morphed via the Mod-wheel. Scene memories are saved with your current patch in one of 256 user patches. The CS2x sounds great and is totally suited for making great dance music with lots of hands on control for animated and evolving synth sounds with digital clarity and lots of control! It's been used by Depeche Mode.
Demos & Media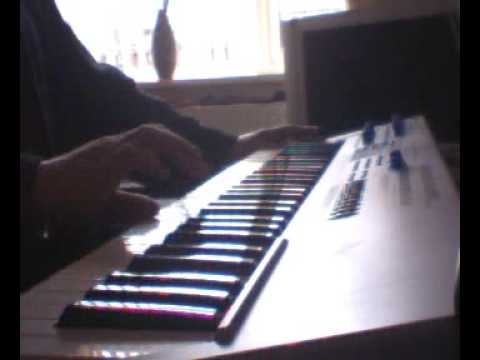 Yamaha cs2x Original sounds 1
Audio Clip 1
These are some demo sounds from the CS2x.
Specifications
Oscillators -
AWM2 (Wave ROM 16 MB; 779 normal voices and 30 drum kits
Effects -
3 independent digital effects (12 Reverbs, 14 Choruses, 62 Variations)
Filter -
64 resonant 24 dB filters; hi pass and low pass
Arpeg/Seq -
Arpeggiator: 40 patterns
Keyboard -
61 keys with Initial Touch
Memory -
256 preset, 256 user
Control -
MIDI, TO-HOST computer interface